Here is a problem that I saw coming like a mile away and that's the Facebook autoplay video feature that makes every video that scrolls into view in your feed start playing automatically weather or not you want it to. I don't know who thought this was a smart idea, but it seems Facebook decided they would be super helpful and play each video that see for you as long as its a video. Now I don't know about you but every ounce of bandwidth is precious to me and this feature will suck up your bandwidth even for video you don't want to watch. Plus if your PC cannot handle it your computer memory resources can be used up slowing down things for you, so read on to learn how to stop autoplay videos on Facebook.
Important: Due to the latest updates in Facebook this method has changed, see the updated article here.
How to stop autoplay videos on Facebook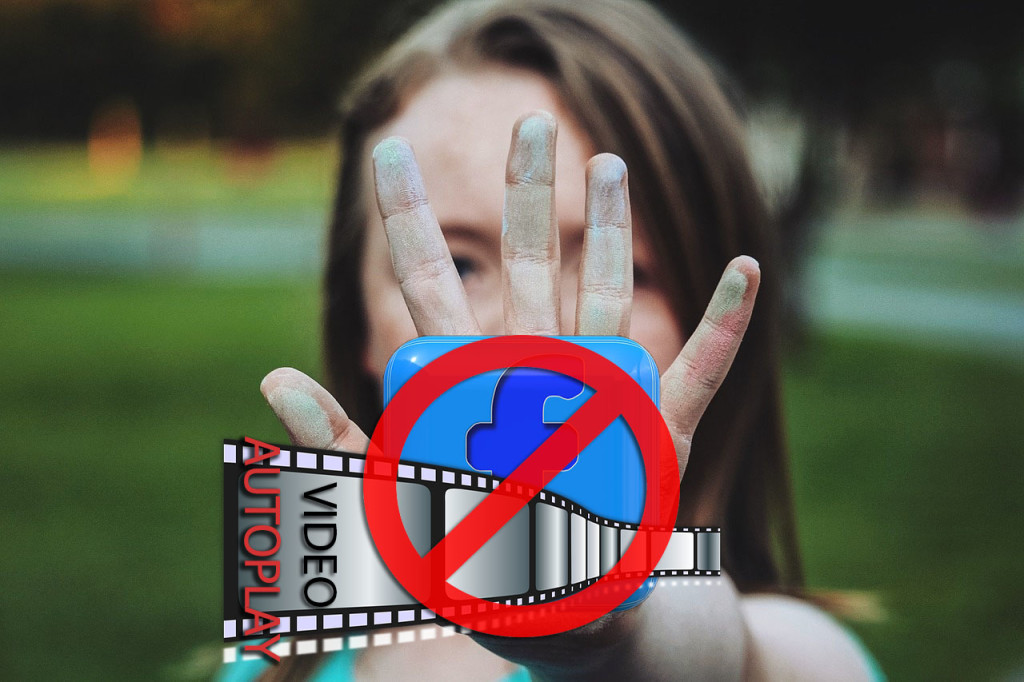 1.Log into your Facebook account.
2. Right beside the padlock icon in the upper right you should see a small drop down arrow click it.
3. Now select settings and in the left panel at the bottom select Video.
4. Were it says Auto-play video change it from Default to off and that's it.
For the Smartphone Facebook  App
Changing the Facebook setting on your desktop is different from on your Facebook App on your phone, if you change one the other is not affected and you will need to change the setting as well on the App on your Android or other device, to do this:
1. Open the Facebook App on your phone and click on the icon in the upper right of the screen just below the icon of a person,to bring up the settings menu-it should look like three (3) lines stacked horizontally.
2.Once in the new menu scroll down to the bottom and look for App settings.
3. Look for : Videos Play Automatically  and set it to off and that's it.
Go back to your feed and notice the videos will not auto play. Considering that Facebook has been promoting video allot lately and legitimising itself as a serious content provider of video I do not know why they think we would want video to autoplay as this can cause quite the mess when every video you scroll past starts playing and begins to hog resources. This might cause video views to go up but engagement will suffer as I don't watch every video in my Facebook feed, who has time to do that especially if you have seen it already.
I hope you were able to disable Facebook video autoplay easily and things are back to normal for you. Do share this article on Facebook and leave a comment below as trust me when I say one or a few of your frends are really ticked off at this recent change and want to stop video from playing in facbook but don't know how..
Continue Reading we have even more Tips for you: