So here is a common one in which you connect your Samsung Galaxy Smartphone by USB cable to your computer and when you go to my computer and open up your phone you see the message: This Folder is Empty. This is a pretty common occurrence and in my experience there are a few reasons why you may be seeing this message along with solutions you can try as I have outlined below. So follow along as I show you how to deal with the issue in this article titled:  This Folder is Empty USB Connected Samsung Galaxy to PC Fix.
What Devices does this Apply to?
This applies to all Samsung Galaxy Smartphones which includes the Samsung Galaxy S8,S9,S7,S6,S5, Note 8 and many others. If you own a Samsung based phone you are sure to run into some version of this problem sooner or later.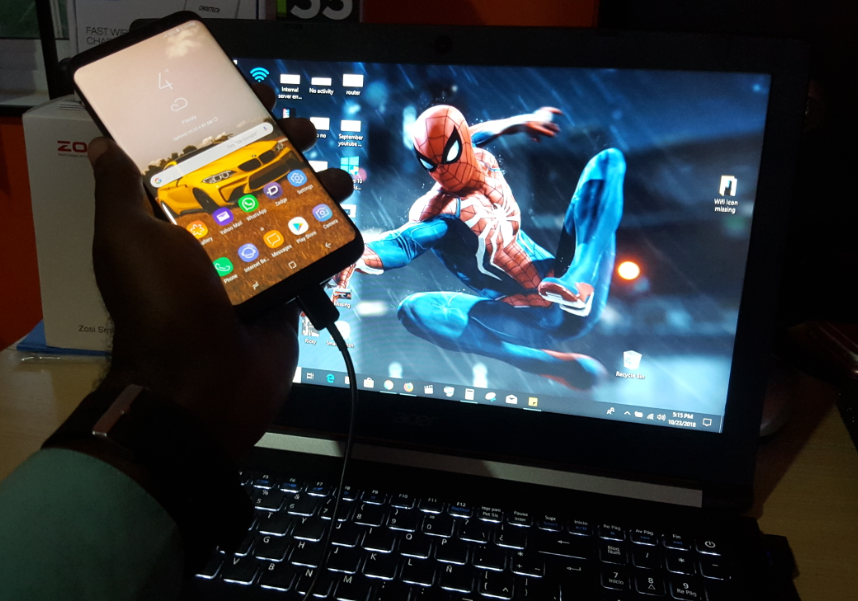 This Folder is Empty USB Connected Samsung Galaxy to PC
1.Check to see if your smartphone is password locked and unlock it. If your device is locked you will see the This Folder is empty message on a connected Samsung phone.
Watch the following video to see how its all done.
2.Allow your computer Access to the Phone Data, you should see the option on-screen when you connect a new phone to your computer. When the prompt pops up go ahead and allow access.
3.Open the notifications tray on your Samsung Galaxy at the top of the screen and select: Android System USB File transfer and be sure that its set to File Transfer and not any of the other options.
4.Change your USB cableas some cables can be faulty and allow charging only and no data transfer. Also make sure it plugged all the way into the phone.
5.Go to the Samsung website and download the latest drivers for your device. You can download Samsung kies or other Management software for your device such as Smart switch.
6.If all else fails then go ahead and try the following tip as seen here.
Before you Go
Believe it or not that's it for This Folder is Empty USB Connected Samsung Galaxy to PC Fix and we have gone through all the possible solutions to deal with the problem of nothing showing up in your phone folder once you hook it up to your pc by the charge cable . Now its your turn, take the time right now and share this article and be sure also to comment and view other article son the website. It was also very nice having you here on the website.