If for some reason you want to Unlink your Facebook account from your Instagram on Android then its actually doable. If like many users you don't want your Facebook profile associated with Instagram or you simply want to unlink to link another account or something else then we have you covered.

Reason for Unlinking your Facebook for Instagram:
Some of the reasons I have seen for unblinking your Facebook from Instagram includes
1.Fixing issues with your Instagram account.
2. Changing your associated Facebook account.
3.You don't want your data or activity on Facebook to be seen on Instagram and vise versa.
4.No particular reason you simply want them linked.
what devices does this Apply to?
This tutorial was written with Android Smartphones in mind. Do also note that this will work on a regular as well as a Business Instagram account as well. On other devices that's not mentioned the process should roughly be the same so the steps should still apply with slight variations.
Video Demonstration:
Watch the following video demonstration to see the entire process from start to finish.
Unlink your Facebook account from your Instagram on Android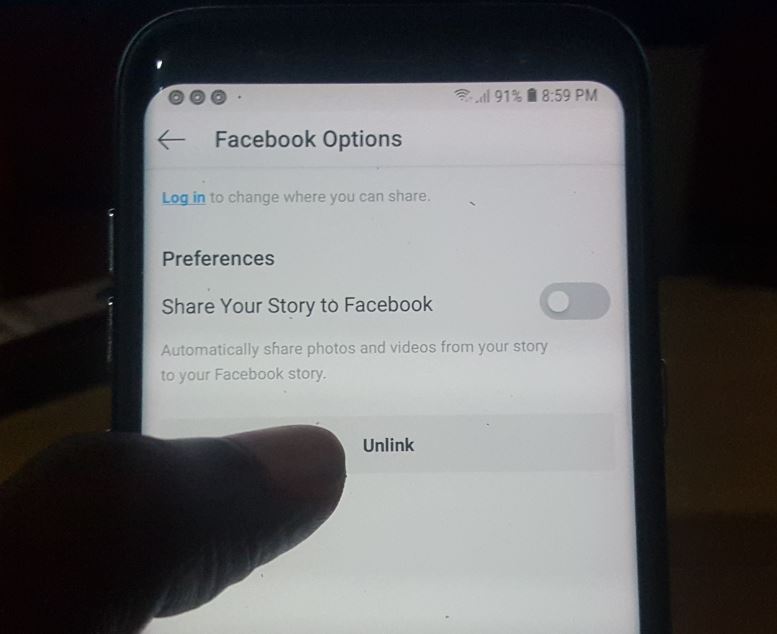 1.From Instagram on your Android smartphone go to your Profile.
2.Click the three Horizontal lines upper right and go to settings.
3.Now look for :Linked Accounts.
4.look for Facebook and click the option.
5.Finally select unlink and that's it.
Before you Go!
Before you go let me know how well we did on this tutorial relating to How to Unlink your Facebook Account from your Instagram on Android. also please share and check out our other articles as well.