So this is another YouTube error that can absolutely ruin your day. This one reads:YouTube Sorry, we could not log you in at this time. Please try again later. I got this error just recently and the worst part is it was at the worst time possible for me.
Follow along right now as I show you how to fix this problem so you can have full access to your YouTube channel again.
What problems doe this error cause?
In my case this YouTube Sorry, we could not log you in at this time. Please try again later error resulted in me being unable to get access to my YouTube dashboard from which I could see my videos and channel stats.
It can also occur when you are attempting to log in as well so bear that in mind. Also you may be able to watch videos just fine on YouTube but your access to your dashboard will be cut off or something similar.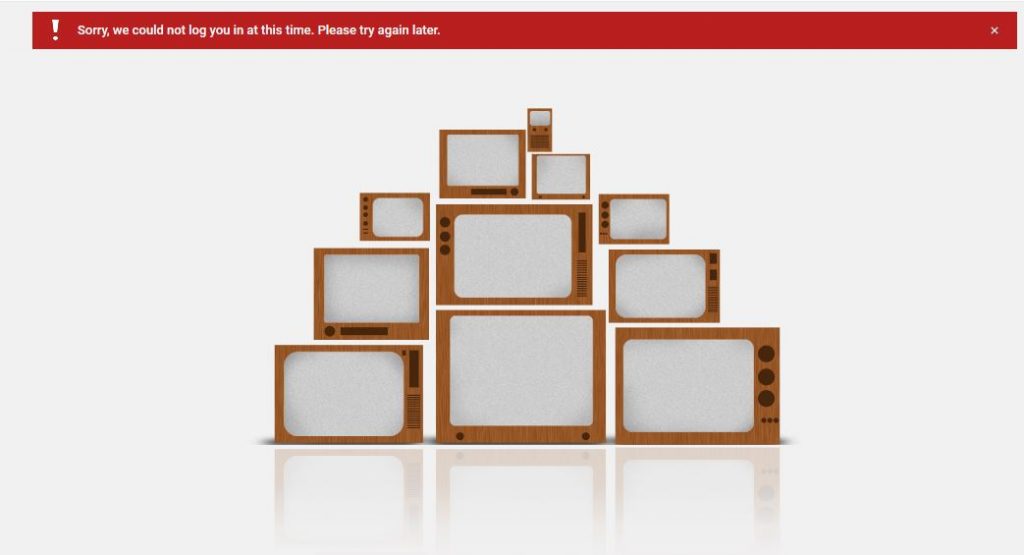 How I fixed the Issue?
1.First off use another browser and log in and see if the issues continues.If not continue to use that browser for a while.
2.Clear the Browser cookies and History of the browser you are on. Go to settings and find and clear history and Cookies. Most browsers have a search feature in settings use it to find the settings easy.
3.Give it some time sometimes it a YouTube problem and come back and try in a hour or two.
4.If you have another device handy try accessing your account from there. If you are able to then its definitely your device and most likely the browser at fault. So back and do a complete uninstall and reinstall.
You may also be instrumented in checking out this additional YouTube issue here.
Before You Go:
Was this useful to you? Your feedback is very important and I would love to hear what you think right now.
Please also check out our other article and share this one with a friend or two as it would be greatly appreciated.