So today's main focus will be on the issue of Instagram Link not Allowed Problem and how to fix it on your profile.
The error usually occurs when you attempt to place a link on your profile so that users or followers can in most cases go to your website or blog. On trying to save a address or URL in the website section of your profile you get the dreaded: Instagram Link not Allowed message.
The error can all of a sudden appear out of nowhere as with most users especially when they are trying to like posts on Instagram it will keep popping up for some reason and prevent you from liking.
This will work for both Android and iPhone users So read on and find out exactly what to do in order to Fix this problem.
The Error:
The message you will get will read on trying to like or comment in most cases:
Link Not Allowed
It looks like your profile contains a link that is not allowed. We restrict certain content and actions to protect our community. Tell us if you think we made a mistake.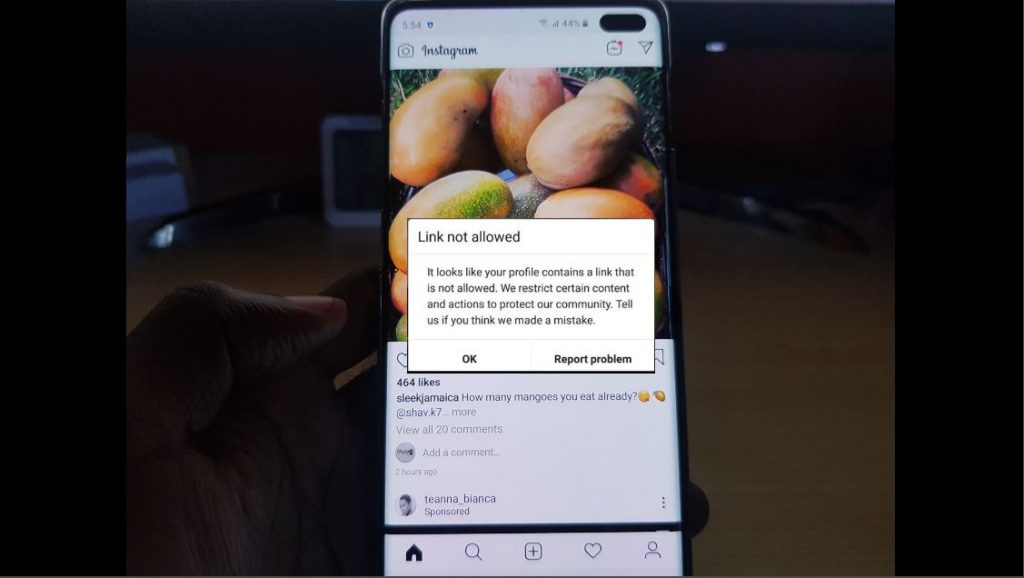 Effects of this Error:
When you are getting the Instagram Link not allowed you will find that you cannot like or comment on any pictures, or even reply to comments on your posts,also you will be unable to get tagged on posts and so on.
Why is this Happening all of a sudden?
The error in most cases is happening because you added the same link to five (5) or more Instagram accounts. Its then flagged and blocked thus the message.
The reason could also be simply that Instagram deems the link to be not allowed, dangerous or potentially dangerous to its users in some way and blocked it.
Video Tutorial:
Watch the following video or read the instructions below and see exactly what to do.
How to Fix this Issue?
Solution 1
1.Try going to your profile Tab on Instagram.
2.Click the three lines upper right and go to settings.
3.Now go to linked accounts and Link your Facebook account.
Make sure the features of :Share your stories to Facebook and Share your Posts to Facebook is turned on. If the issue does not go away try linking and unlinking a few times.
Also Give it 10 minutes or so to take full effect.
Solution 2
1.Go to your profile on Instagram.
2.Now click edit profile in the upper right.
3.Now erase or remove the address in the Website field and use another link or address.
OR
4.In some cases you will need to remove the website link completely and even erase your Bio and save which will fix the issue.
Turn off the phone and reboot. Give it 10 minutes to take full effect but keep checking.
Before You GO
Before you go please take the time right now and share this article. You can also give your feedback below which will be appreciated. You can also as always check out our other articles.