Its finally here, Instagram now has officially added a Dark Mode and you can begin using it right away. If you have not heard of it don't worry as most users will discover it in error or see a friend using it.
Luckily though you have me and I can show you how to not only get the Instagram Dark Mode now but also how to turn it on and off as necessary.
So lets get into this exciting tutorial right away.
What is Instagram Dark Mode?
Instagram Dark Mode as the name suggest is a special mode that's designed to turn the normal White menus in Instagram into black.
It makes using the App easier on the eyes especially at night and can also be a great battery saver too.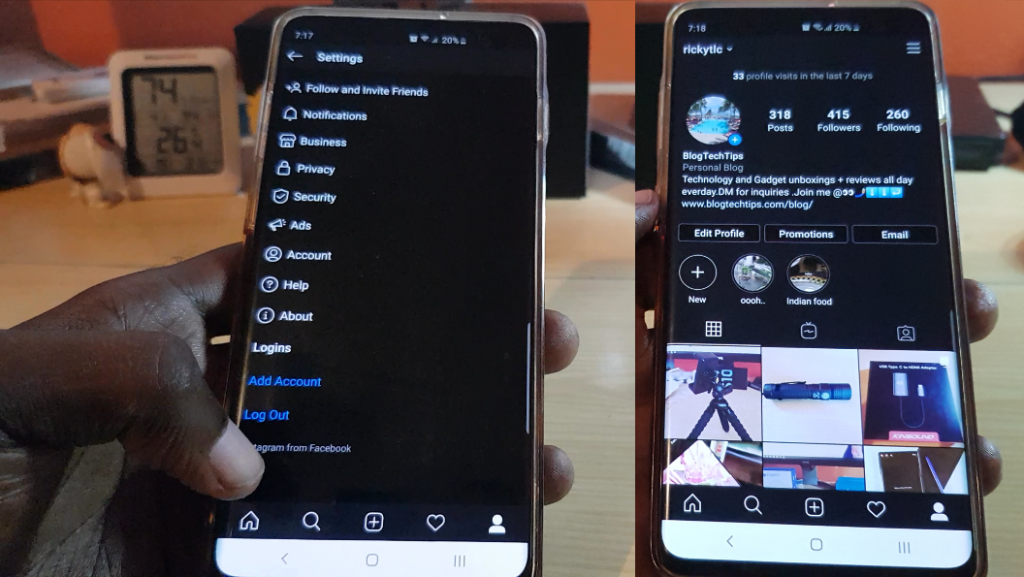 How to get Dark Mode On Android and iPhone Instagram?
First on either Android or IOS go to the App store and update your Instagram to the latest version.
On Android its Instagram version 114.0.0.38.120 which was updated on October 7,2019 or later.
The IOS version should be release at a similar date, update 115.1 or higher on the iPhone will have the feature. Also note that depending on where you are you may get the update sooner or later than other users.
How to Enable Instagram Dark Mode on Android?
To Enable Instagram Dark Mode on android:
1.Go ahead and first make sure you are updated to the latest version of Instagram.
2.From the Home screen of your smartphone swipe down twice from the top of the screen. Scroll over to the right and look for the setting toggle for :Night Mode.
Go ahead and turn Night mode on.Your phone should now be in Night Mode.
3.Go back to Instagram and you should notice the new Night Mode effects.
4.You can turn off the feature in Instagram by disabling Night Mode on your phone.
Video Tutorial (Android/Samsung Method):
Watch the video now to see how its all done on Android.
How to Enable Instagram Dark Mode on iPhone?
1.Make sure you update your Instagram to the latest version in the App sore so you have the feature.
2.Also make sure your iPhone is updated to the latest version of IOS. Go to settings in your phone.
3.In settings go to Display & Brightness.
4. Now under appearance at the top of the screen select:Dark. Dark here is Dark Mode, notice that the menu backgrounds have turned from white to black?
5.Launch Instagram and you will notice its now in Dark Mode as well. At any time you can go back and turn things to normal by selecting Light.
That's it for the iPhone if the directions are not clear simply watch the video below for direct guide instructions.
Video Guide (iPhone Method)
Watch the Video guide below and see how its done on iPhone.
So what do you think?
So what do you think of the new Dark Mode? Do you have it on Android or iPhone? Let me know in the comments below. Please share and check out more content here on the website.