Today focus will be on what you can do in case you are having the Instagram Suspicious Login Attempt issue and what you can do to solve it.
This guide will look at the issue in detail and look at what you can do to log into your account again. This is especially if you have been locked out or cant login.
I will also show you how to regain control, boost your security and prevent this problem from happening again. I do hope this article will be of use to you.
The error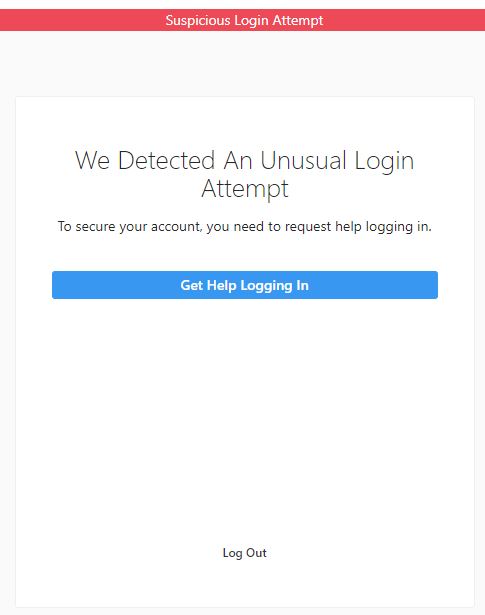 The error which appears when trying to login to Instagram reads: Suspicious Login Attempt. This is meant to protect your account and tends to appear when you attempt to login under suspicious conditions such as change of location out of the ordinary or maybe unknown device.
What Causes this Error?
Most cases it may be a hacker or someone trying to gain access to your account and the security measures on your account have activated. Such things as a attempt to login in a country outside your main or usual locations.
In some rare cases the issue may even be caused by a error or you logging in under a new device or while using some VPN or something like that.
Video Tutorial:
Watch the video guide and see how everything is done step by step.
How to Fix this Problem?
1.You will need to gain access to your account on Instagram once more. Go ahead and update the Instagram app in the App store. Go to settings, Apps and look for Instagram, go to storage and clear cache and data. Also make sure your phone is up to date with the latest updates.
Launch the Instagram app and attempt to login as normal gain and see if the error goes away.
2.If you can see the normal login interface on the Instagram app and you cant login with your normal password and user name. Select Login with Facebook or look at the bottom of the screen and select Log in and enter your User,email or phone number and attempt to log in.
If you forgot the password or it was changed choose Get help signing in and find your account. Follow the on screen directions to recover your account fully.
OR
3.If the App does work use a browser and go to www.Instgram.com and try logging in. As above you can use Facebook, Your regular password or the option if you forgot your password. One of these methods should allow you to access your account.
After regaining access to your Account
You are only half way there after gaining access to your account. You need to do the following additionally.
1.Go to your profile, click the three lines in the upper right and select settings.
2.Go to security and turn on Two-Factor authentication if it not already on. This will send a text to your phone which you must enter before logging in again.
3.Go to Password and change your password if you have not already.
4.Next go to Login activity and look for any access from strange locations or outside your country with a phone you don't recognize. Select any if seen and log out that account as this might be the hacker who was trying to gain access.
5.Under settings go to Help and select Report problem. Include pictures if you have any and describe the issue to the admins at Instagram. Describe the issue and stick to the main points and ask the admins to look into it. You can also tell them what you did as outlined in this article.
One More Thing
Please share your comment below and share this article on How to Fix Instagram Suspicious Login Attempt problem or one of the many others we have on this website. Thanks for your time and I hope the problem is fixed for you.