When you shutdown your Laptop you automatically believe that it should shutdown as you have seen happen countless times. The display goes off, the fans stop spinning and any lights from the Laptop simply go off.
With this issue your Laptop not turning off after shutdown and simply does not power down fully. The display might go black but you notice that your PC is still running.
This guide is based on my Windows 10 Laptop that I recently noticed started doing this and what I did to fix it 100% and the issue is now gone.
What devices doe this Apply to?
This guide applies to any Laptop running Windows in general or Windows 10. You will find that the problem can simply start all of a sudden without warning.
Video Guide:
Watch my video guide and let me know if it helps below in the comments.
How to Fix Laptop wont shutoff after powering down?
1.Click the start button and then the gear icon to go to Windows settings.
2.Use the search bar at the top of the screen and search for: Edit Power Plan.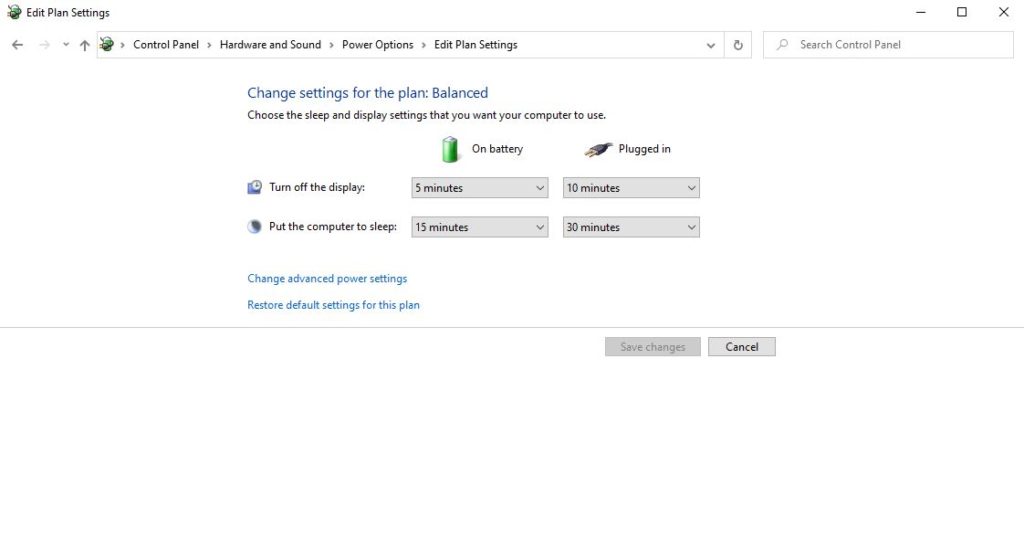 3. Now select: Change advanced power settings.
4.Now select: Reset plan defaults and confirm. Your device will re-calibrate and you may notice the display get brighter.
OR
There is another way to get to this setting.
1.Right click your battery and go to: Power options.
2. Change plan settings.
3.Change advanced power settings.
4.Now as above: Restore plan defaults.
That's it you can close the windows and try to power down and notice the Laptop will power down and after a little bit fully power off as it should.
Before You Go
Please share your thoughts on this article below as it would be greatly appreciated. As always thank you for reading.