Today's fix will be for a Laptop that boots up to a Blue Screen or a Blue Screen with the time and date. The Laptop may also become stuck on this screen and you are unable to see the login Window.
This guide will seek to walk you through what you can do in order to resolve the problem as it relates to this issue and how you can fully boot up and access your Laptop.
What devices does this Apply to?
This applies to Laptops mainly running Windows the latest version. It can also happen on desktops as well but the problem as I have seen it happens mainly on Laptops.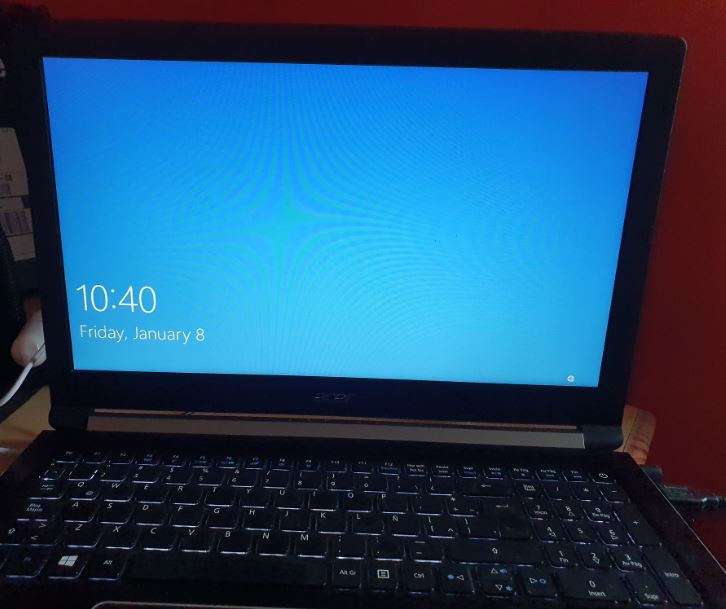 Why is this Happening to my Laptop?
The Blue screen or Blue screen with the time and date displayed is actually the login wallpaper which at times it fails to load fully. This can be as a result of your Internet or your Laptop being slow to load or retrieve the wallpaper that should be displayed.
Video Tutorial:
Watch my video now and see what to do step by step
How to Fix this Problem?
In order to get past the Blue screen with Time go ahead and
1.Press Ctrl + Alt and Delete.
2.The Full Login screen for you to Login should appear. If it does not then Keep pressing the button combination and the Login will pop-up.
3.If you gave it enough time and the login screen does not appear at all then go ahead and press and hold for 20-30 seconds the power button.
4.Your PC will restart and the second time around the Laptop should boot up fully. If not again simply repeat steps 1 and 2 above.
Before You Go
Please share this article with a Friend that uses Windows based Laptop or even desktop and may encounter this problem. Also comment below and I may be able to offer direct help.