If you did not know that this is actually a thing it is. Also guess what? you are not alone as this issue happens to a lot of people on the daily.
The problem goes something like this: Either you power on your computer which can be a desktop, but most times its a laptop or it may just be waking up after going to sleep.
You come to the login screen on Windows 10 and notice the Wallpaper but no matter how long you wait the login screen does not show up.
This article will show you what to do when Windows login screen is not showing up.
What causes the Problem?
It seems that when the power saving features of your Windows 10 computer kicks in and the device goes to sleep or hibernates it does not always wake back up fully.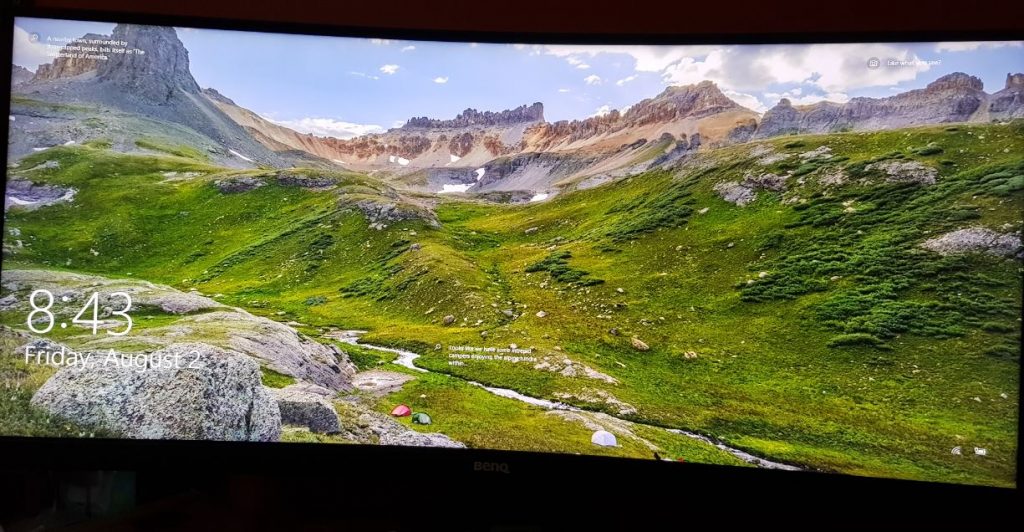 The login screen shows sometimes but at other times only shows the wallpaper and no login. leaving some users confused as what to do.
Video Tutorial:
Watch the video and see what to do exactly or continue to read.
How to Fix Windows 10 Login Screen Not appearing?
1.Make sure you are at the login screen and you are seeing the Windows 10 Login Wallpaper but no login box.
2.Hold down all at once on your Keyboard: Ctrl + Alt + Delete.
3.The Login screen login box will popup on screen. From here simply enter your password.
4.That's it your Laptop or computer should login in just fine.
Simple trick but if you don't know what to do in these situations you can be stuck on this screen indefinitely.
If the above does not work then try the following method.
Before you Leave Us
Before you leave if this was helpful please share this article right now.Also be sure to give us a shout out in the comments sharing your experience. I would also love if you could check out more of our content.