So you got a new version of Windows but how do you actually uninstall apps on this version of Windows? My guide will show you How to Uninstall Apps Windows 11 so you can remove just about any App you like.
So rest easy as I show you the ropes and in no time you will be a pro with Windows 11 as you were with the previous version of Windows.
What will you be learning to do?
You will be learning the proper way to fully and correctly remove any App or Application from Windows 11 with a step by step guide.
Video Guide:
My video guide breaks down the process and shows you what to do step by step.
How to Uninstall Windows 11 Apps?
To uninstall a App from Windows 11 do the following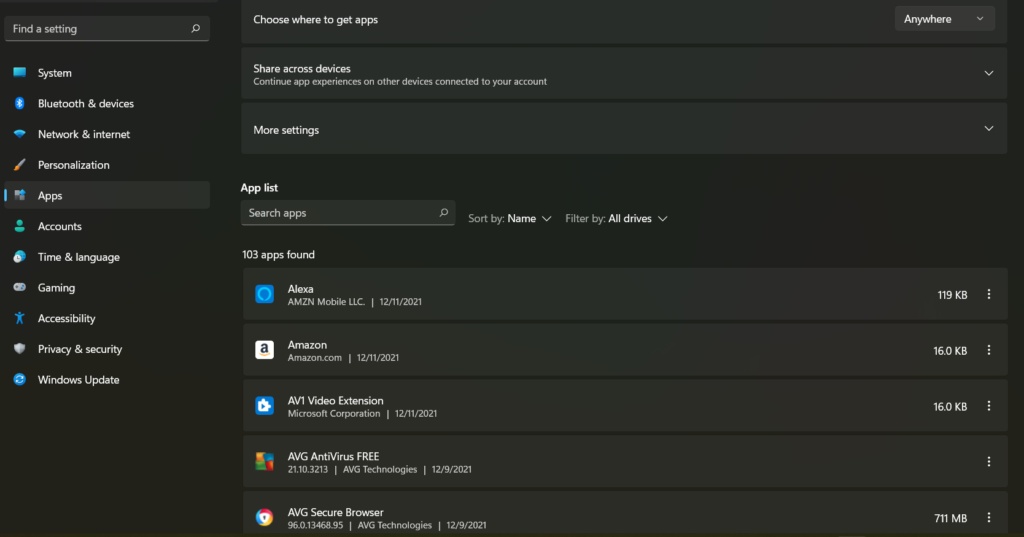 1.Click the Windows 11 logo.
2.Go next to settings.
3.Now select Apps.Next Apps & Features.
4.Now search the list which is arranged alphabetically or use the search bar.
That's it bear in mind that you should only uninstall apps you know and are familiar with.
How did we do?
Did we do well or do you think we could have done better? Let me know in the comments section below. Also your feedback or anything you would like can be done in the comment section. Thanks for checking out the article.
Continue Reading we have even more Tips for you: