This is a Brave browser Clear History tutorial that will show you how to delete your Browsing History. As you may know your Browser keeps a list of the websites you have visited and this guide will show you how to clear that.
If you have any feedback please share in the comments below and as always thanks for checking out our guide.
Video Guide
Watch this video guide and please share if it was helpful.
How its done?
In order to clear the Browsing History of Brave Browser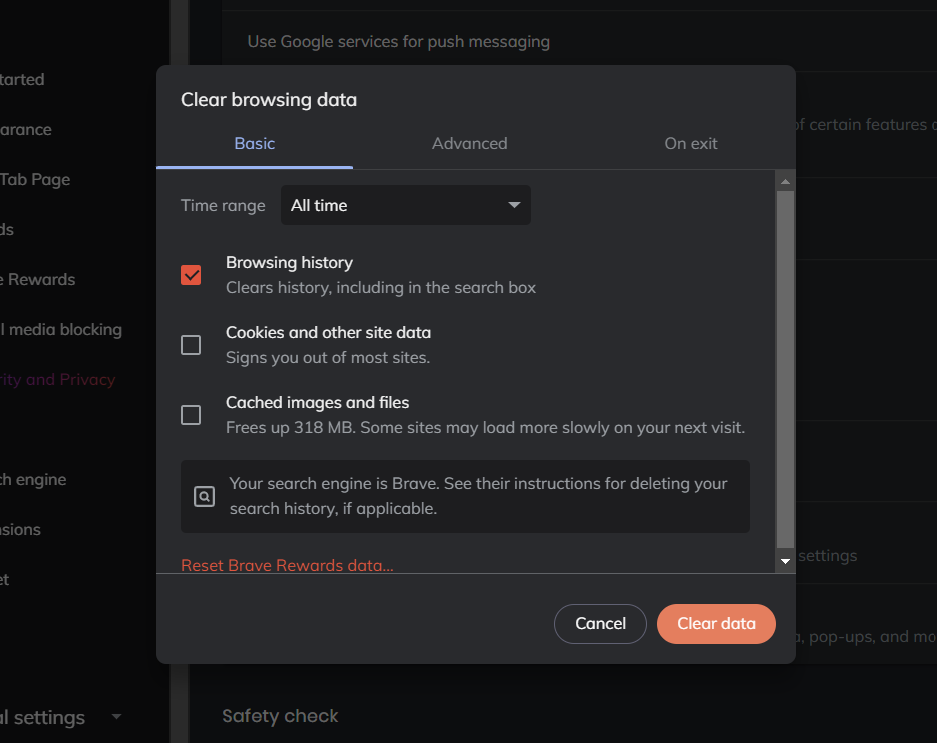 1.Launch Brave Browser.
2.Click the three lines in the upper right. Next go to settings.
3.Go to Security and Privacy.
4.Click Clear Browsing data and set to all time.
5.Make sure Browsing history is selected and click clear.
There you go and the last thing to do would be to restart the browser so the changes can take effect.
Before you Go
Please if this was useful please share my guide with some friends right now. As always thanks for tuning in and see you in the next one.
Continue Reading we have even more Tips for you: