Recently a friend of mine needed a reliable storage option that he could move between computers and that could store his large files while he was moving around and he was not sure what to choose as a storage option. When he approached me I instantly introduced him to the WD My Passport Ultra 1TB, he decided to buy it and chose the Red version, don't ask me why he went with the red.
WD My Passport Ultra 1TB
The My Passport Ultra 1TB is one of the cutest lightweight external storage hard drives that I have ever seen, its compact enough to hold in a pocket although I would not recommend it,that is so well made that it can fit nicely on a desk without spoiling the aesthetics of your desks arrangement.  When my friend received it he was very impressed with the looks first of all and later on I demonstrated the speeds to prove that it was not all looks.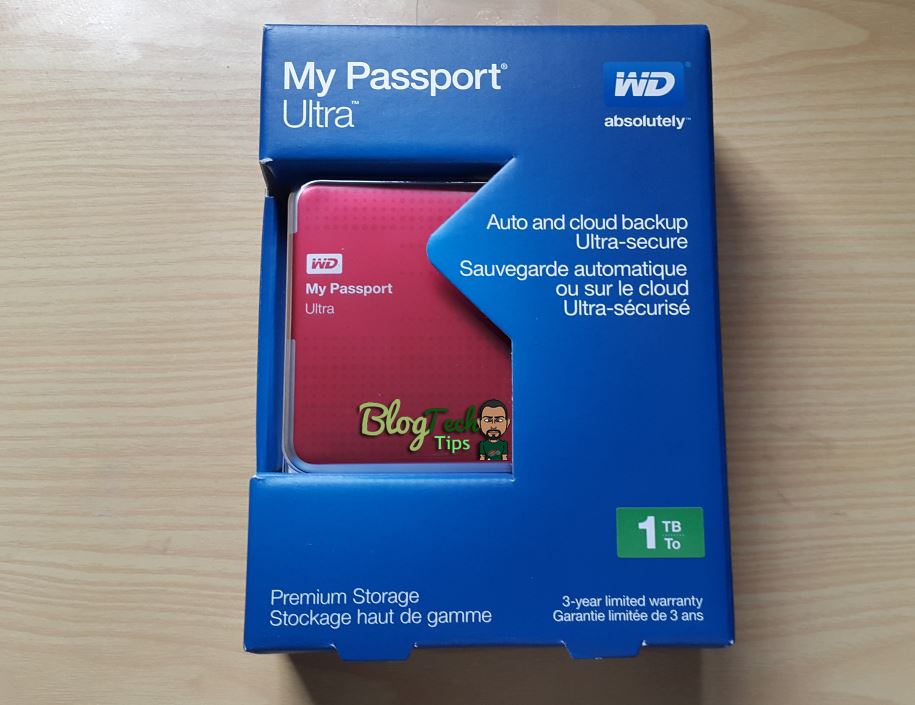 [wp-review]
If you are looking into getting an external hard drive I am here hopefully to convince you into getting a WD My Passport Ultra 1TB for yourself so you too can enjoy the pleasures of a better storage option for your data storage needs.
Why get a WD My Passport Ultra 1TB?
There are many reasons that would justify getting one of these babies and they include:
1. You work on multiple computers and need move large files around.
2. You need an external source for keeping important files e.g. family picture and such safe on in case your computer goes down.
3. Backup your computers contents.
4. Create your own personal home based cloud storage solution
5. Protect sensitive files that you don't want to keep on your personal computer or any one else accessing.
and the list goes on and on. So whatever the reason you can use the my passport ultra to your advantage.
Features of this External Hard drive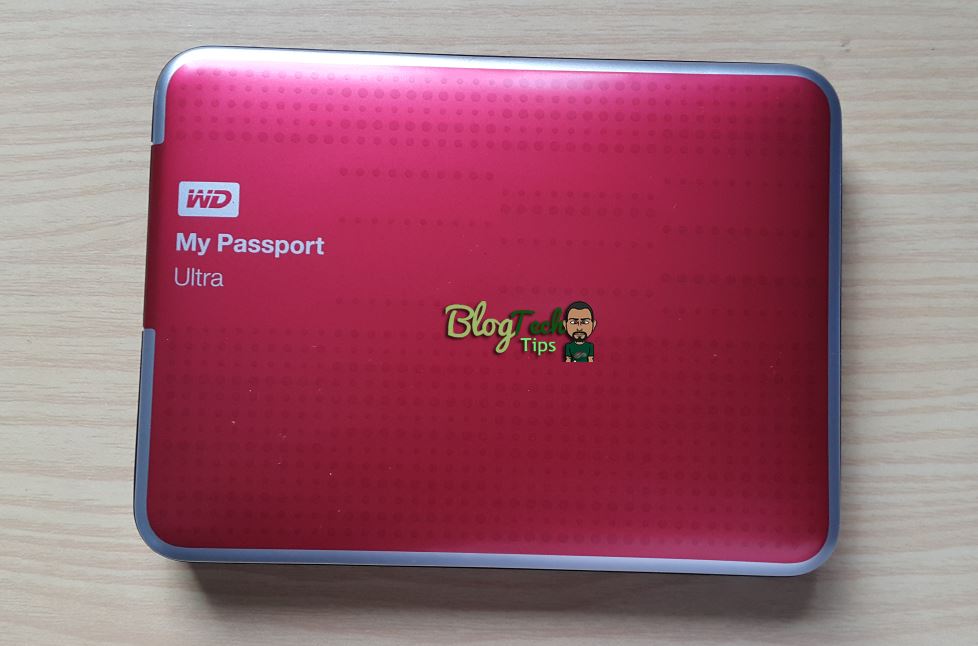 USB 3.0 connectivity for super fast transfer times of even large files.
Automatic and cloud backup of your files
Password protection and hardware encryption so that your data is protected.
Works great with Windows 8 and is backward compatible with older operating systems or future ones.
3-year limited warranty
Whats in the Box?
The drive is well packaged to protect the WD My passport Ultra 1tb from shocks, the box is very pretty and previews the drive in a transparent plastic cutout. Inside the box you will find:
1. A manual
2. Warranty information
3. The WD My Passport Ultra 1tb
4. A USB 3.0 Data cable for fast data transfer and powering the drive.
The Design of the WD My Passport ultra 1tb
The 1 TB unit which I will be referring to throughout the review is 0.60 inches or 15.3 mm thick and when its in hand you will hardly notice it's there, the outer case is made from what seems to be a hard plastic and a metal covering on top, the drive seems sturdy and like something that is of a premium quality. The markings are clearly and neatly written and the most significant structure on the side is the USB 3.0 connection point.
The speed
The drive from the time I connected it to the computer was quickly recognized and the transfer speeds were very nice even on older USB 2.0 connections, I was most impressed when using the USB 3.0 ports, I would advise any one that gets this drive to use it with a USB 3.0 ports as I was able to transfer 116 GB of data in about 10 minutes give or take which is very impressive as in the past transferring such a large set of files would take hours and I would have to leave other drives plugged in.
Color options and customizations
Although I got the 1 TB WD My passport ultra there are other options that have the same performance but with larger and smaller capacities depending on your needs. The Sizes includes a 500 GB and a 2 Terabyte option. The model reviewed here is the 1 Terabyte option which is roughly 1028 Gigabytes of storage give or take a few gigabytes. The color options include: Red of course, Black, Titanium and Blue and you can choose any one that you like.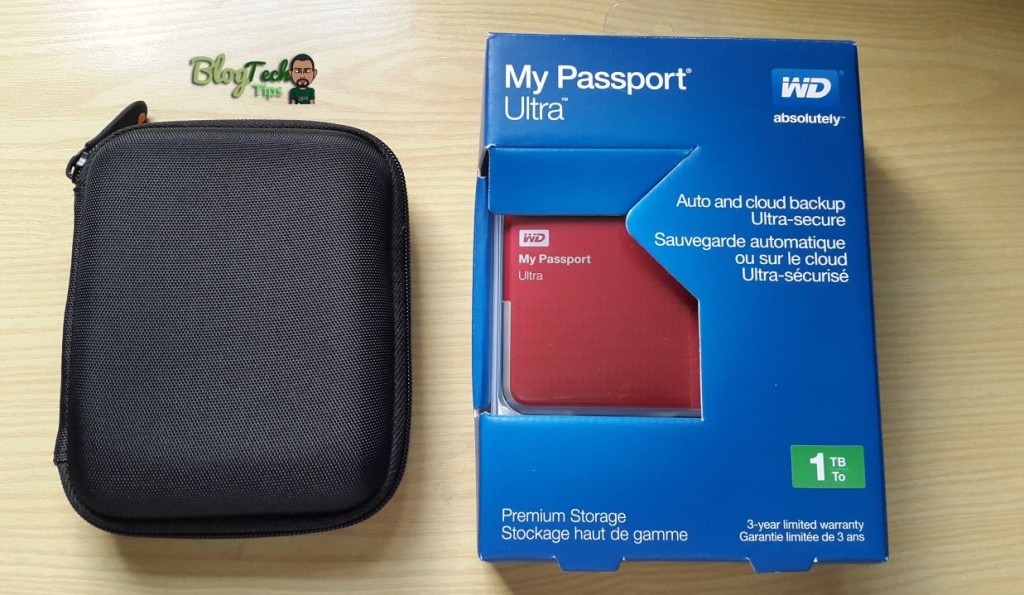 Other Features:
Although I did not use the other features there is an option that allows users to encrypt and password protect their devices where in order to access the files on your drive the user has to put in their password. This feature is totally optional and you can decide to use the drive as normal if you so choose as well.
There is also a local or cloud backup feature that can backup your computer files in the background if you cannot be bothered to be constantly transferring files to the drive it can all be done automatically for you using the built-in software from western digital.
What others are saying about this great device?
"No complaints it provides extra storage in beautifully designed, compact box."

"This little hard drive packs a decent punch!! Set up on my mac was very easy."

"Really fast transfer speeds and very quick at backing up data."

"This hard drive is a hardy little workhorse!
Compatibility
The WD My passport Ultra 1tb works on both PC and Mac, however I have only used it personally on PC and can only attest to its performance in that situation but according to customer feedback it works just the same on Mac.
The Price
Per gigabyte you will not get a better deal for an external hard drive and the price keeps improving by the day, now is the perfect time to buy the prices have never been lower as you can see.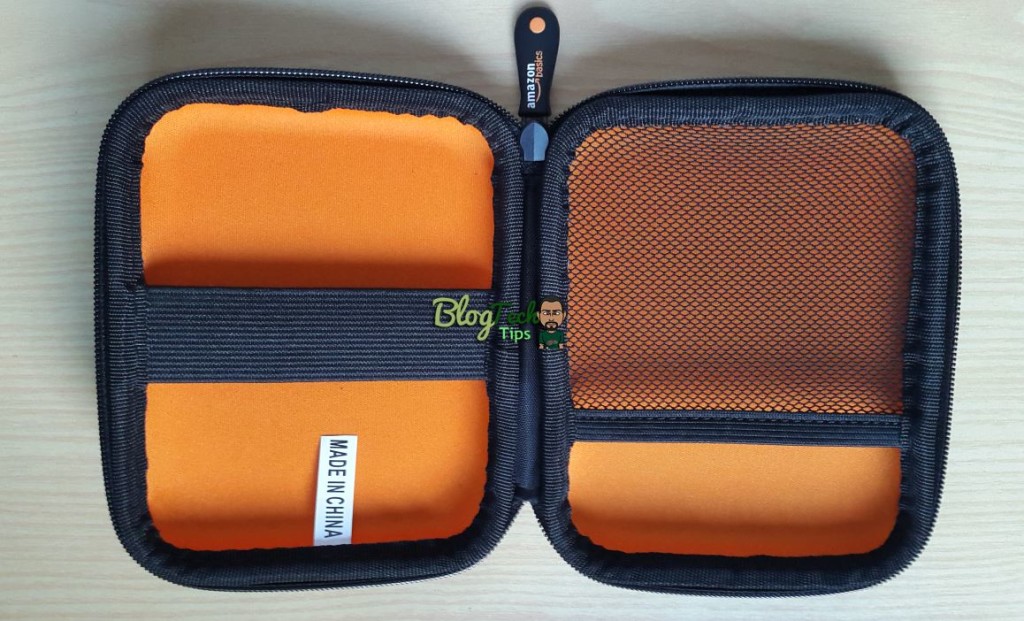 I suggest that while you get this drive that you also pick up a AmazonBasics Hard Carrying Case for My Passport Essential to protect and carry around your drive in fine style as it's a very sturdy case that provides the perfect shell of protection to shield the drive, I also got one and its perfect when I am not using the drive I use this case to put the drive into my bag and store everything nicely away and it even holds the cable easily too.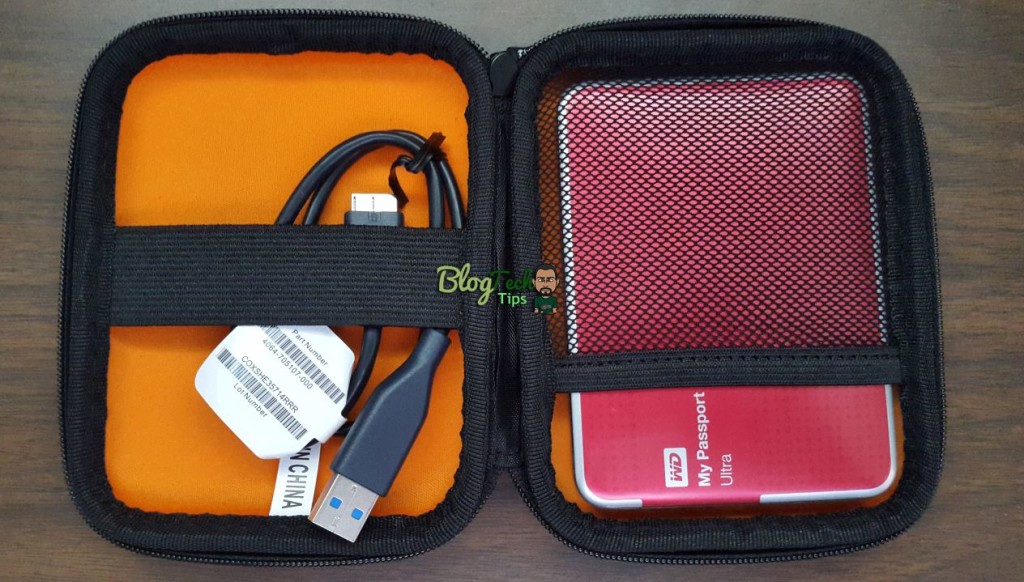 The My passport ultra 1tb is a feature rich high-capacity storage option that nicely priced for those seeking a great external hard drive for storing or transferring their data. I highly recommend it as a value buy that you will not be disappointed in at all, in fact you might find yourself getting a second one soon as your first one impressed you so much.