Just when you thought the storage capacities of Micro SD cards could not get any better they have gone and did it again with an even larger capacity version of the SD card in the form of the Sandisk Ultra 200GB which is an impressive feat to say the least with the former max capacity being 128 GB.  Can you imagine that? all of 200 GB in a SD card that no larger than my fingernail is possible right now and this of course is making my old 32 GB SD card which are really cheap right now and are at the sweet spot in terms of price look smaller than they ever were.
The Sandisk Ultra 200GB
The Sandisk ultra 200gb is great for those who want a high-capacity solution for their Tablets, Smartphones and other devices although seeing that this capacity is new we have to contend with paying a premium right now to enjoy such large capacities in such a compact form factor. It's a Class 10 device and is very fast and Sandisk is the first to market a SD card with such a high storage capacity.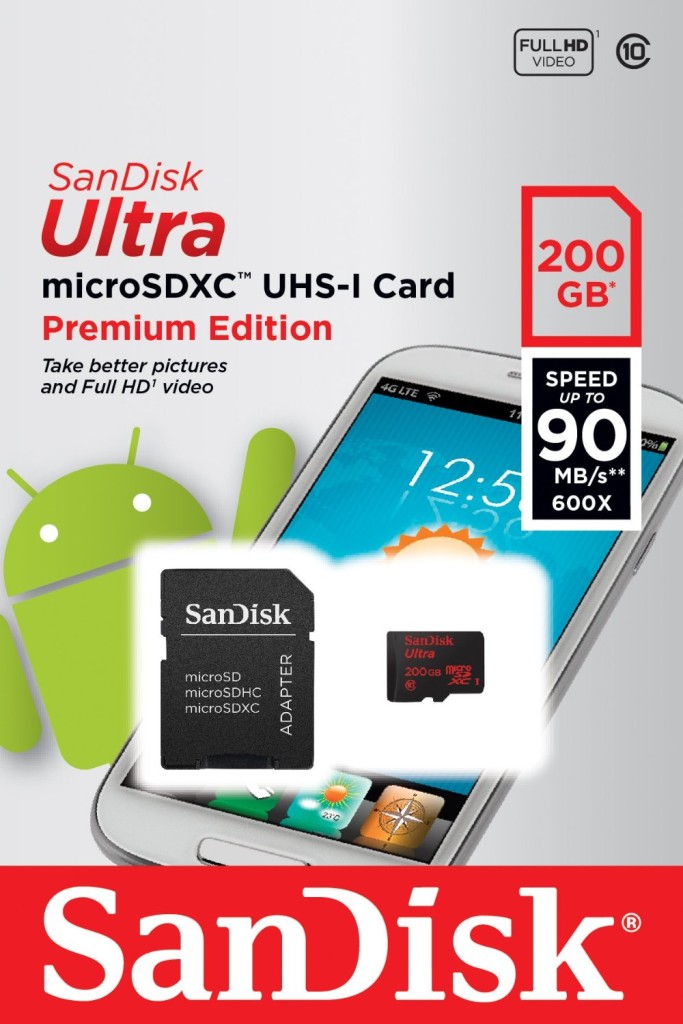 What can 200 GB give you in raw storage real world needs?
According to Sandisk you will be able to:
Store up to 20 hours of Full HD video.
Transfer up to 1,200 pictures a minute with 90MB/s read speeds.
Store a tone of pictures and other forms of data to name a few.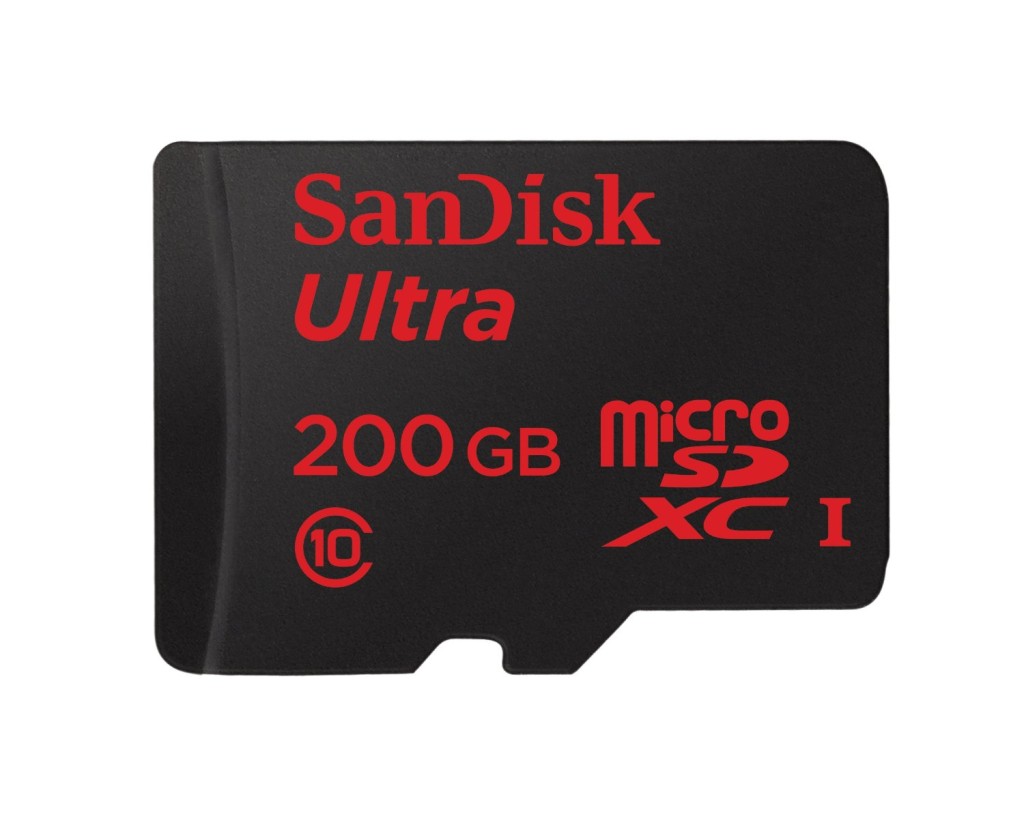 The SD card is also well protected been Water proof, temperature proof, shock proof, X-ray proof and magnet proof and Comes with SD adapter for use in MIL cameras. The company also backs this major investment with a 10-year limited warranty, you will also get a SD adapter which opens up the range of devices that you can use this with.
At the end of the day what this means for the consumer is that we can finally take a tun load of pictures and video on our portable devices and cameras at very high quality without worrying about space restrictions.  There is nothing worse than having for example a high-end mobile phone with you and dialing back on the picture quality to save space or cutting your video footage short. I for one am really excited as recently while on holiday with my smartphone with me everywhere only to find out how quickly my memory card would fill up, with this SD card such concerns will be a thing of the past. We can only expect that the prices will get better as times goes on, but as of right now if you are eager for such capacities you can check out the Sandisk Ultra 200GB right now or one of its smaller capacities which cost have been greatly reduced.