In today's review we have the Seagate Backup Plus Slim 2TB Portable External Hard drive that is the new version for this year and is superior in every way to the older models from last year with innovative new features and bonuses. Within this series we have a Slim edition and a Backup plus version with a larger storage capacity.
For this review we will be focusing on the Backup plus which is a nice 2 TB of storage which comes in a very slim form factor which makes it ideal for portability, while the Backup Plus while having larger capacities tends to be bulkier with the greater storage capacity so there is a basically a trade off here and its up to you whether you want to go for maximum storage capacity or portability with the Slim.
Superior Speed
With the drivers been very similar the Seagate backup plus slim 2tb produces some very fast speeds of up to 120 MB/s when using standard USB 3.0 and they have full USB 3.0 support and legacy 2.0 comparability as well. The drive comes with a data cable that supports data transfer and power simultaneously without need for additional power adapter or plugs which keep things very minimalistic and neat.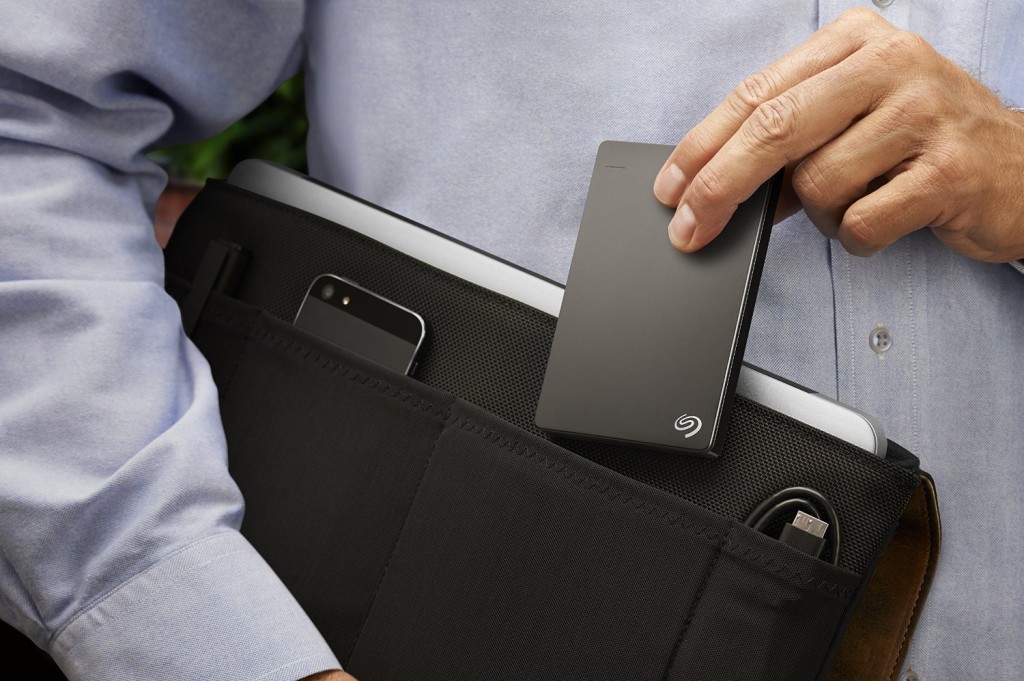 Differences between drives in this series
For the most part as we touched on earlier all these drives are almost identical in size except that the larger capacities have a thicker exterior, but don't be fooled even though the other drive is thicker on account of the larger capacity these things are still very small in the grand scale of things. The slim comes in the capacities of 500 GB, 1 TB and 2 TB respectively but once you touch the larger capacities of 4 TB you are automatically in Backup plus Territory and is one of the first single volume drives available today with a single hard drive on the inside.
The Seagate Backup Plus Slim 2TB Portable External Hard drive has four (4) color options of Black, Blue, red and silver, I personally like the black as it matches with most laptops and almost anything but if you have a personal color preference then go with that option.
Segate Backup Software
All the drives from Seagate comes with their backup software called:Seagate Dashboard software which can automate the backup process of your PC which has an easy to understand and simple interface which is great for the end-user who may not want to manipulate complicated interfaces and simply backup their information as fast as possible without much hassle.So that means that all your video and pictures can be stored conveniently on the drive.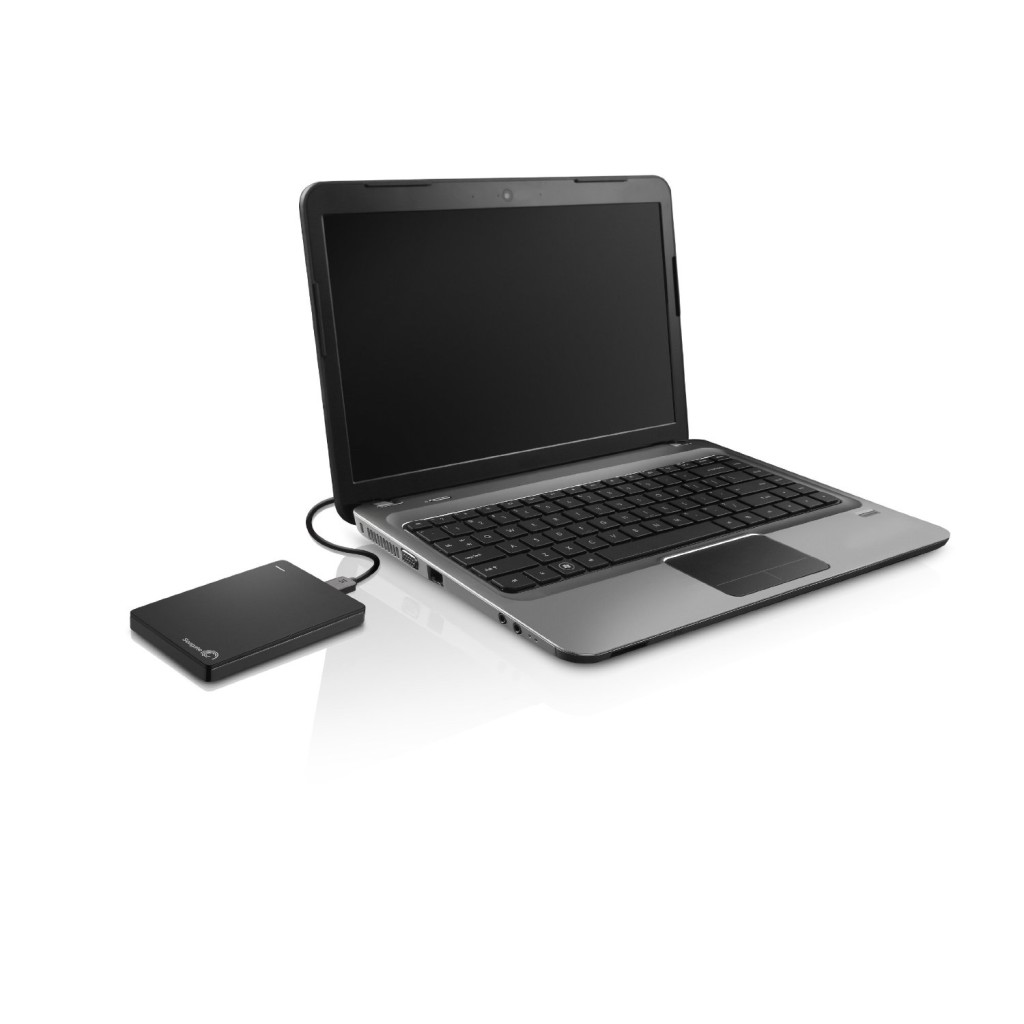 Extras
The drives also comes with a free 2 years Subscription for Microsoft onedrive which gives a free 200 GB extra for free to sweeten the deal. With this extra alone if you were paying for the service would have cost you about $95US bucks which means for the slim model its virtually paying for itself.
The Price
The best thing about these drives is that they are very affordable and you are getting great price per GB of storage especially for the Seagate backup plus slim 2tb which is less than $100 bucks as you can see, the plus versions do set you back a little more but that what you pay for when it comes to storage capacities and external hard drives.
On the complaint side though this thing has no data security built-in which may be a deal breaker for some users unlike this external hard drive that we reviewed earlier.
Why should I get this?
1. Very potable and convenient means of backing up your data.
2. You get a extra 200 GB of cloud storage for 2 years free.
3. Very low prices.
4. Easy to use backup utility that makes backup easy and automated.
5. Works on both Mac OSX and Windows
Why you may skip this one?
1. No security featured built in.
Overall this is a very fast and cable external or portable hardrive that you can depend on to store your data conveniently or throw into a bag or pocket and go without missing a beat. Please share your comments below on this drive.