It's the perfect time to buy PlayStation 4 as the prices have never been better and the console is in its prime right now with thousands of titles just waiting to be discovered. If you were on the fences before and anticipating making the plunge I can understand knowing the right time to enter the game so to speak is just as important as been in the game. Right now there are even great bundles that offers the console plus select best-selling game titles just for you to take advantage of and get very cool deals on.
The PS4 is down right awesome and its never been a better time than now to get your mitts on one, to start things off lets see what you have been missing.
What You have been Missing:
Multiplayer and More
The PlayStation 4 has great online features and its not only for the obvious of playing multiplayer. If you are a part of PlayStation plus you will be able to instantly access thousands of games which you can play and enjoy quite easily and effortlessly and let us not downplay the the multiplayer capabilities that are also great across various gaming titles to keep the competitive spirit alive among friends.
Exclusive Titles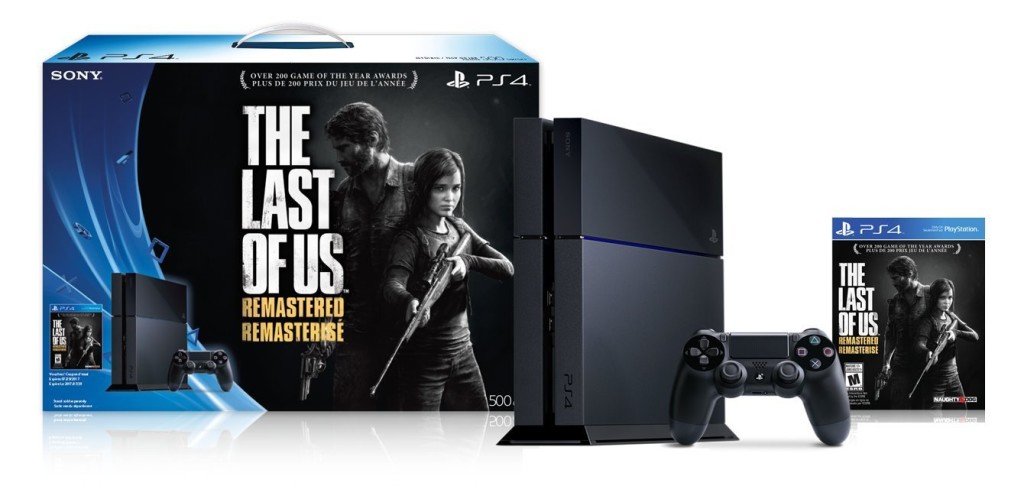 Some titles are only going to appear on the PlayStation 4 and if you want in on the action you will need a PlayStation 4 console, games such as: Killzone: Shadow Fall which offers some super cool multiplayer and shows the full capabilities of the PS4 console is one such title want to miss. There is also lots of indie titles such as Resogun which is a classic Shoot 'em up game title.
Cross Platform Titles
Other than exclusive titles the PlayStation 4 also has some of the main gaming staples or titles that are equally attractive such as Assassins Creed, FIFA 15and the Call of duty series just to name a few.
Visual Eye Candy
The PS4 offers some of the most impressive eye candy that you can possibly get from a small black box. The visuals are down right impressive and with many titles offering 1080p HD content natively without needing to be upscale to meet the full capabilities of your television set you know you will e in for some very immersive game play that will simply eat away your free time, but who is complaining.
Upcoming Titles
I am sure your appetite is already wet, but we have just begun. If you are really considering buying a PS4 console then you should brace yourself as this year will have some of the most impressive titles that have yet to be released or reticently released coming your way, such titles as :
inFAMOUS: Second Son
Drive Club
The Order: 1886
Uncharted 4
Final Fantasy XV
and that is not even the full complement of games to come.
The Improved DualShock 4 Controller
If you have always loved the dual shock controller or you just outright hate it, Sony has improved things by leaps and bound and they even added some new functionality in its wake which were welcome additions to the design such as a better grip, analogue sticks and overall in game functionality to improve your gaming experience.
The Cheapest Prices to date
The PS4 prices are more attractive than ever and in most cases they are more attractive than that of the XBox One console and deals are popping up regularly. Simply check out the prices below they are the best buying prices that you will find anywhere:
Multimedia Content on the Fly
You will easily have access to Netflix and similar content even without needing to subscribe to the PlayStation plus service and to add to the fun of social you can even stream your game play to services such as Twitch with one single click very conveniently.You can even stream your PlayStation 4 content right to your PlayStation Vita, holy crap !
The PlayStation 4 has more than proven itself as been a worthy contender for your hard-earned cash right now with its many tantalizing titles that you just have to play or its well built exterior that is sheer awesomeness if that's even a word. You will only know what I am talking about if you take the plunge and get Buy PlayStation 4.

Why Buy the Plantation 4 now?
1. Top of the line Graphics and the best hardware currently on the market.
2. Improved controller design over the older model.
3. Improved processing capability that light years ahead of the older model.
4. You can borrow or trade games
5. Universal access to your content through the cloud.
6. Upgradable internal storage.
7. Improved headset functionality
8. Access to services such as Netflix and more for streaming media content.
9. Online and offline functionality.
10. Great social features for playing and sharing with friends and much more.