Microsoft Windows 10 now available to everyone
Microsoft has officially released Windows 10 to the public  and the new version of windows which is the worlds most used operating system now boasts a number of productivity features that improves on the  feature sets of the previous versions. On top of all this Microsoft promises that this will be the most secure version of windows to date. Microsoft is also aiming to get Windows 10 on as much devices as possible by wooing customers with its new innovative features which include:
1. Xbox
A number of features will integrate your Xbox more with your PC such as Game DVR which allows you to record Game play footage straight to your PC that's on the same network easily along with other game streaming capabilities that will combine game play across the Microsoft ecosystem.
2. Microsoft Cortana
Cortana is Microsoft's voice assistant that's set to take on Siri which is Apples voice assistant. Her features will include the ability to set reminders or find information that the user needs. She is also fully able to use voice inputs and is even as witty as Siri.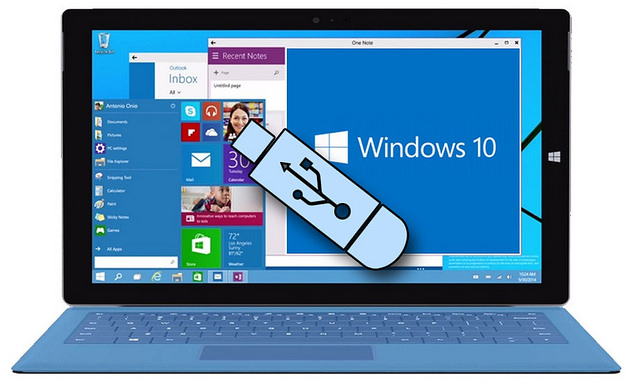 3. Microsoft Edge browser
We all hate Internet Explorer and no one uses it, but wait here comes Microsoft edge browser which is a complete redesign of the native browser application that featured on windows that Microsoft hopes that you will actually use this time with a number of feature improvements.
The new browser promises improved security and also the ability to edit a live webpage which is a first, along with other features that will make reading and editing your content even more convenient.
4. Biometric Authentication
The new operating system supports biometric authentication if you have a device or the hardware that allows it. This includes Iris recognition, fingerprint recognition or Facial recognition which will make Micrsoft windows 10 even more flexible and secure.
5. Adaptive layout (continuum)
The new operating system will easily adjust for new machines or screens easily. What that means is that devices will be able to convert so a windows phone for example will be able to give you the power of a full PC and with universal windows Apps the process will be seamless, the new feature is called continuum and allows the OS to adopt readily to various displays and devices for a better user experience .
6. Unified App store
There is now a unified App store across all windows devices and will feature Games, TV, Movies and Apps all in one location. This is also great news for developers as programmers will be able to write once and see compatibility across all devices.
Other Notable Features:
Improved windows snapping features which will make handling multiple open tabs even easier for multitasking , Improved Maps features and much more.
You can get windows 10 as a free update for those users running windows 7 and windows 8 right now. What Microsoft is attempting to do with its new baby is to take all that users love from the windows 7 and windows 8 and integrate them into its brand new operating system thats unified across all its devices.
The most exciting feature that all users will be most appreciative off though is the return of the classic start menu with a twist as its been improved. If you are wondering if your current PC can handle Windows 10 there is an App called get Windows 10 which can aces your PC and tell whether or not you can upgrade. Windows 10 is currently smaller than windows 7 and 8 been just 4GB and promises not only a smaller footprint on your devices but also better battery life, the upgrade is free within the first year for those who want to upgrade within the first year of launch and will be free from that point on said device and of course new devices will have windows 10 preloaded from now on unless the end-user opts not to have it. It will also be the first Windows that's promised to be distributed on a bootable USB flash drive which should be a industry first.
Continue Reading we have even more Tips for you: