The Razer Ouroboros Elite is one of the most advanced Gaming mouse that you will ever possibly see offering superior design with even better performance while gaming,I simply love this thing from a design stand point and even more so with its performance. I can see why this mouse by Razer is a flagship device and they do create other great products such as Keyboards and sound bars that are of exceptional quality and we expect no less from the Razer Ouroboros.
The Design
The Razer Ouroboros feels really good in hand like something that actually belongs there or an extension of ones arm that you never realized was missing in a sense until you started to use this great mouse. The surface has a matted finish which is always great for not being a dust and grime magnet. I also like the green LED accents that are spread throughout the mouse that really sets it apart from other products of its kind on the market.
The built-in battery indicator is also nice as it allows the user to keep an eye on battery level and tell when the juice is about to run out so you can prepare for a replacement or have a rechargeable set on hand to do a change if you want to continue using it wirelessly, although wired use is always an option.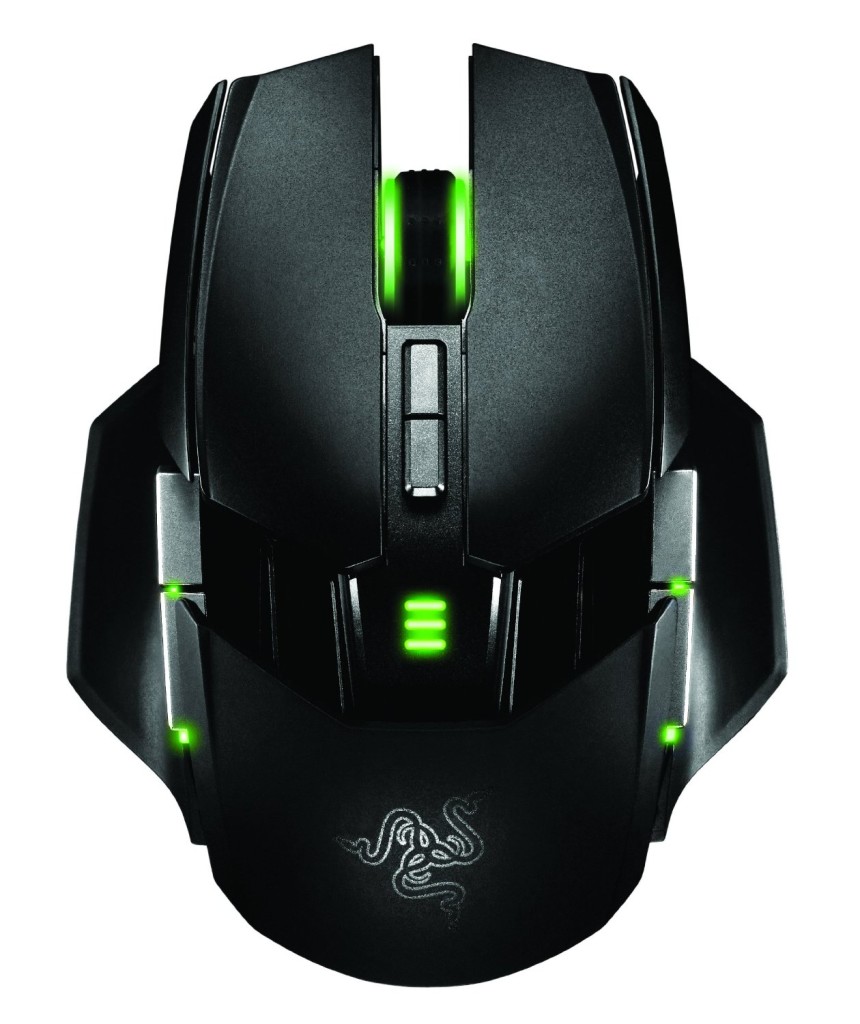 The area in which the Razer Ouroboros elite really shines is the in the many ways you can customize it to your needs and liking , down to the way you can control the LEDs with the special software from Razer called synapse. You can also customize the palm rest just the way you like with various clip on styled palm rest to suit your personal preference and comfort needs.
You can also adjust the height of the palm grip to the level that you like with a conveniently placed dialer at the back of the mouse.
Specifications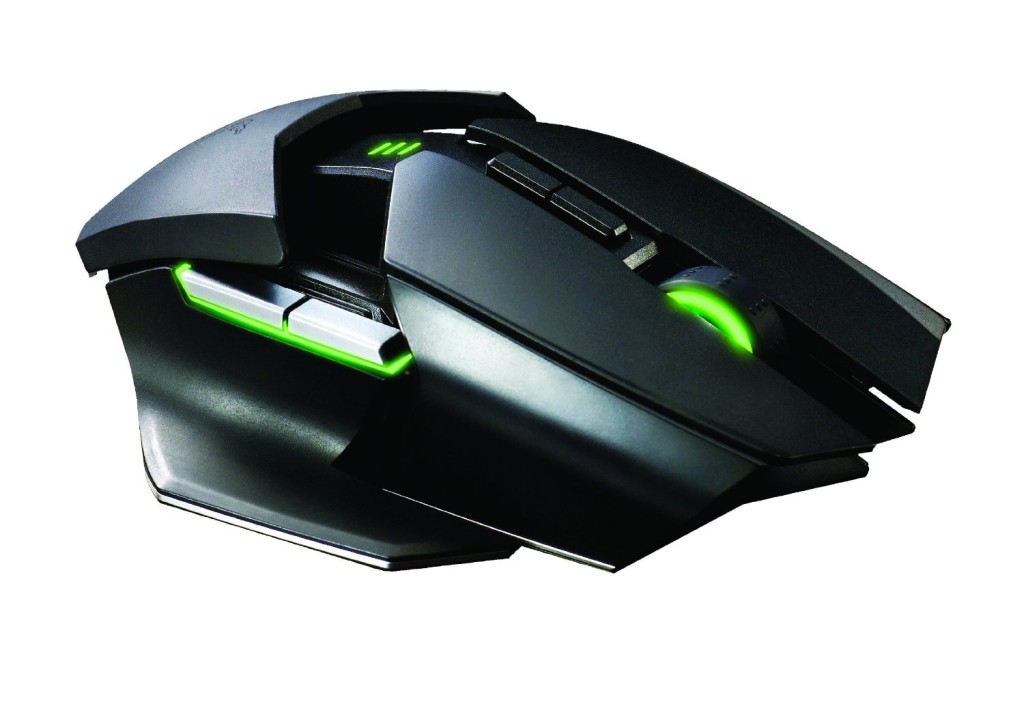 The Razer Ouroboros Elite Ambidextrous Gaming Mouse features:
1. 8200dpi 4G laser sensor that's super sensitive and ideal for Gaming and multiple monitor setups. You can even control and adjust the level of sensitivity with a push of a button.
2. Support for Wired or Wireless mode.
3. 11 buttons which can be programmed with Razers software the way you like.
4. Customize your mouse with Razer Synapse and also be able to save your settings in the cloud for easy access anywhere.
5. Can operate in two modes with a cord or cordless. Heck you can take the battery's out and it still works with just the cord.
Related Reviews:
Conclusion
The Razer Ouroboros Elite is a great mouse for gaming and all around productivity that brings a level of rationalization and productivity to the plain old mouse like no other mouse out there. It's a device with a thousand possibilities and customizations to suit even the pickiest customers that exist on the market. I really like it and would advise any Gamer who is in the market and seeking a reliable mouse should definitely check this beautiful device out.
Check the Price
Why should I get this?
1. Well designed and looks great.
2. Feels great in hand and can be customized to suit your personal needs.
3. Can be used with either hand.
4. Adjustable and super sensitive DPI.
5. Doubles as a corded or cordless device.
6. Works well on almost any surface and not just a mouse pad.
Why should I skip it?
1. Battery life is not super efficient as I would like, but can be forgiven seeing it can operated in corded mode.
Continue Reading we have even more Tips for you: