Today I will be focusing on the Razer kraken 7.1 Chroma review which I am excited about bringing to you in this article.The Razer Kraken 7.1 chroma is a very comfortable headset to wear that has ample padding throughout its design that greatly sets it apart from most Gaming headsets in the comfort and weight class. You are going to be wearing it for a long time so why not make sure you get the most comfortable pair that you can for gaming or whatever purpose you are getting this for.
The Design
The Razer Kraken 7.1 Chroma is black throughout with thick padding and even thicker ear cups that are padded for comfort of your ears, there is a green Razer logo which is LED lit that can change color on either side and Razer written in the top cross-section with an adjustable and retractable microphone on the left.
It's a USB gaming headset which means it can only be used on the PC or Gaming console such as the PlayStation. Like all Razer Computer peripherals such as their keyboard, sound bar and mouse you can actually control the LED color or Chroma Lighting Effects of the Razer logo on either earphone with the Razer synapse software.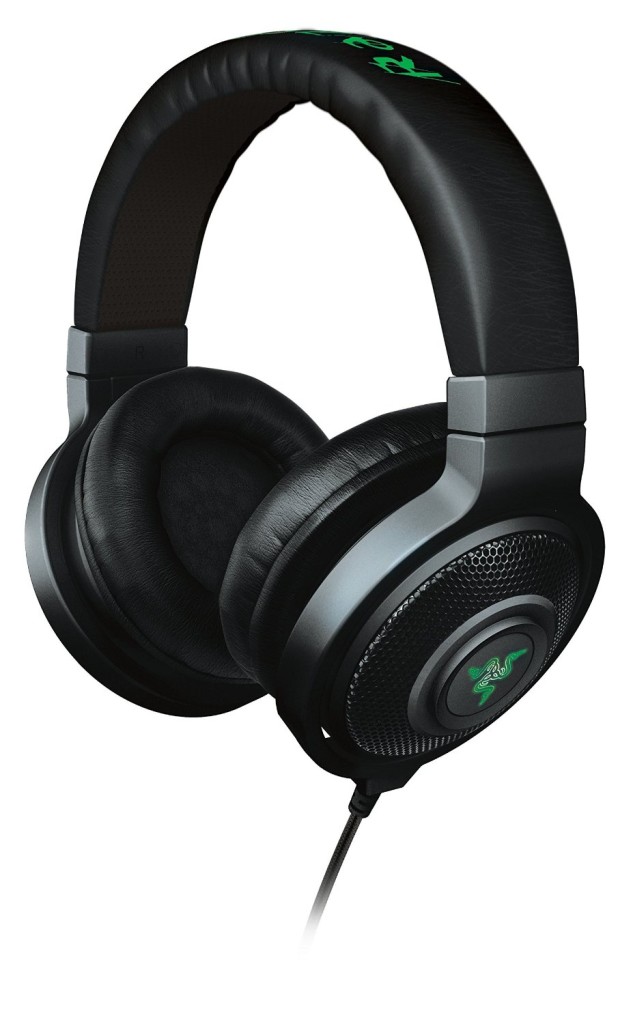 Features of the Razer Kraken 7.1 Chroma
Advanced 7.1 virtual surround sound engine
Enhanced digital microphone
Recommended Use: PC multimedia
This headset adopts the comfortable form factor of the Razer Kraken Pro, tested by numerous professional gamers to determine the optimal ergonomics for extended gaming sessions.
The full potential of the Razer Kraken 7.1 Chroma is unleashed by its advanced 7.1 virtual surround sound engine.
Driven by Razer's powerful Synapse unified configuration software, this highly customizable engine modulates sound to simulate a 360 surround sound experience, allowing you to precisely pinpoint directional audio to know exactly where your enemies are.
Lighting
You can do a few things with the LED on the Razer kraken 7.1 chroma, including spectrum cycling that runs through the many colors in the spectrum or you can go with your favorite static color and have it remain on one solid color that you like.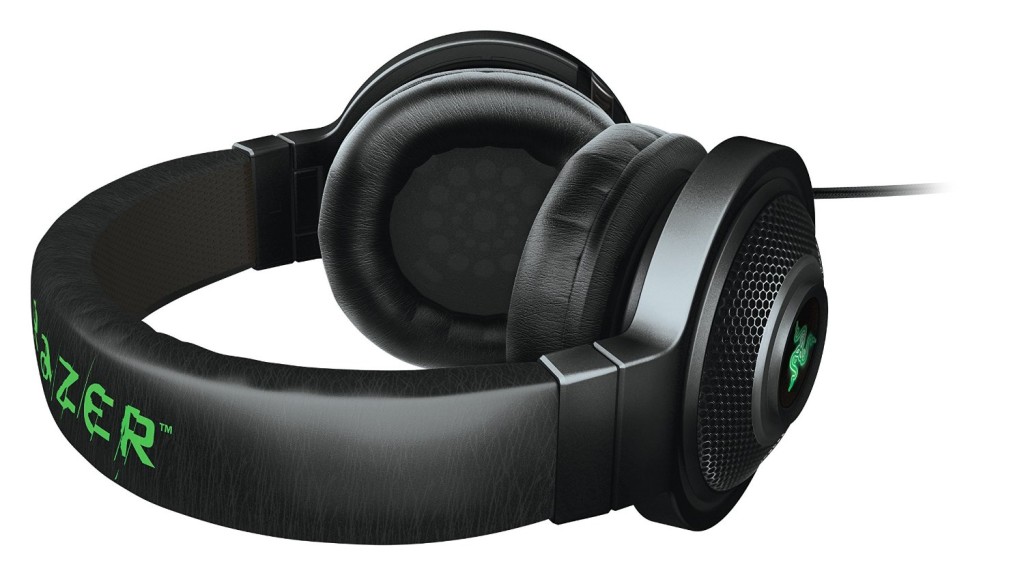 Sound Control
Along with lighting the  Razer synapse software from Razer allows you to control various aspects of your headset that includes : Calibration, audio, mic, equalizer and more. So with this you can calibrate the 7.1 surround sound features to your specific listening needs on the PC.
The audio settings sections allows you to adjust the level of the volume, Bass and so on so you can get the very best sound quality and experience when playing Games with the headset. You can even mess with voice clarity levels, which is great for dialogue and hearing exactly what is being said in conversations and even music with clarity. This feature is great for tuning your PC or console the way you like it.
The mic is also not left out as you can adjust it as you want, you can adjust its sensitivity and even reduce ambient noise for those who would like to use it for recording audio or audio for a video. There is also the mixer that supports integrated apps and you can even adjust the equalizer or you can as always choose any of the presets and work with those if you are not into tinkering with settings like some of us.
Performance and durability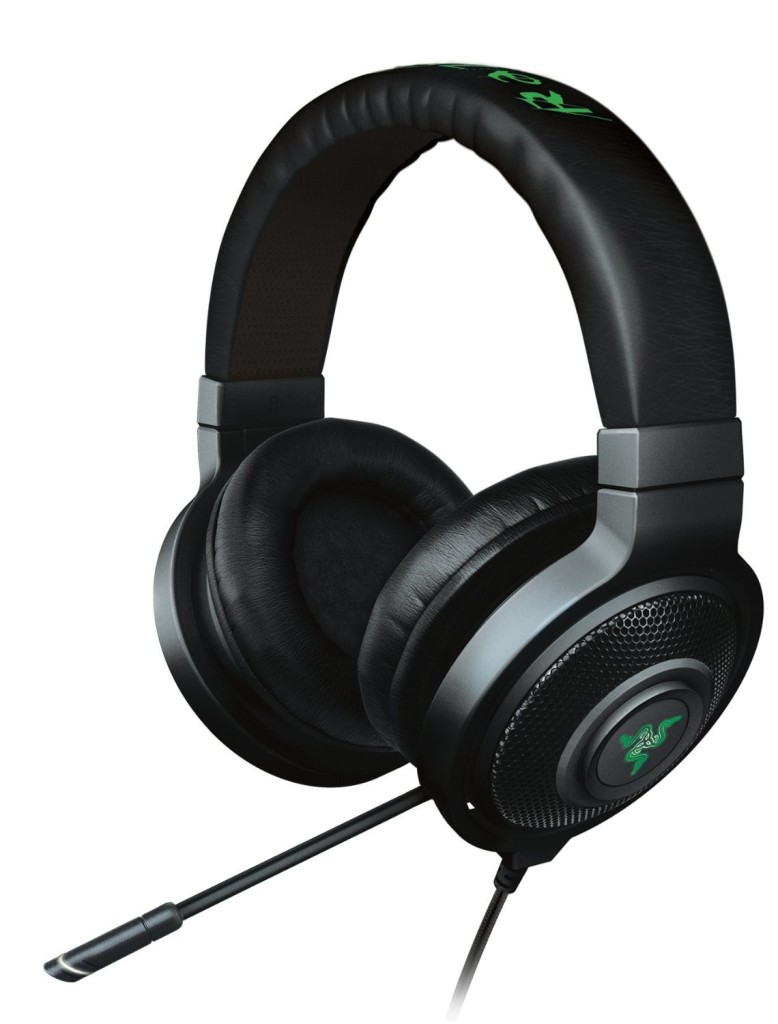 The sound quality is top-notch and amazing for a Headset and when they say surround sound 7.1 its no joke you will not miss a beat in games or even performing other task with this great headset.
One thing that I really like is that its very lightweight and flexible which means they will not break easy, if I were to tell you the many times a great headset that I liked had fallen victim to some portion of it breaking and ruining the whole experience I would start to weep. The ear cups on each ear is large and padded for great comfort, if you have use headphones for long you know how uncomfortable they can become after prolonged use, this will reduce that effect.
When you are finished with the Razer Kraken they also fold up easily for transport. The microphone when all the way in sits flush and when it's out you can bend it to a position you like which it will maintain easily.

Price Disclaimer
Advanced 7.1 virtual Surround sound Engine
The Advanced 7.1 virtual Surround sound Engine works on PC and nowhere else, so if you are getting this for your PS4 or other console you will not be able to get the full 7.1 surround sound although it will still work with the console.
The Razer Kraken 7.1 chroma is very robust, comfortable and a very customisable to get the performing just the way you would like and as a bonus the built in mic is very good and one that I highly recommend if you are in the market for a top of the line Gaming Headset. I hope you enjoyed this review and feel free to leave a comment or share this article with a friend.You can check here for the best prices available from Amazon.
Why should I get this:
Very lightweight and comfortable.
Totally customisable sound with in dept controls to tune audio to your liking.
Cool LED lighting for unique and customisable look.
Can be used with your PC or PlayStation
Great Bass (Heavy)
Why you may skip this?
They are large and bulky, but consider you will be Gaming with them at the PC or on your Gaming console the bulk is not much of an issue.
Continue Reading we have even more Tips for you: