Have you ever wished that your computer could just read anything you wanted it to back to you,especially those long news articles or blog posts, lets admit at times we cannot be bothered with reading a very long post or news item on a website and you would really like to know what its actually was about much like watching the news where everything is spoken clearly. Well what if I told you that you could make your computer read anything to you that you wanted, wouldn't that be cool? I am sure your answer is a resounding yes, well today I will be showing you a free way that only takes a few minutes and you will not have to read another piece of text on your computer or the internet again if you don't want to.
The trick I am going to show you involves a simple text to voice software that is very effective and accurate at reading text as naturally as you and I would and it can convert the text of any article or post from text to Audio within seconds and have your computer reading it back to you. I use this trick everyday as I have my morning coffee and the computer simply reads all my news stories back to me and I have no issue understanding as it clear as day.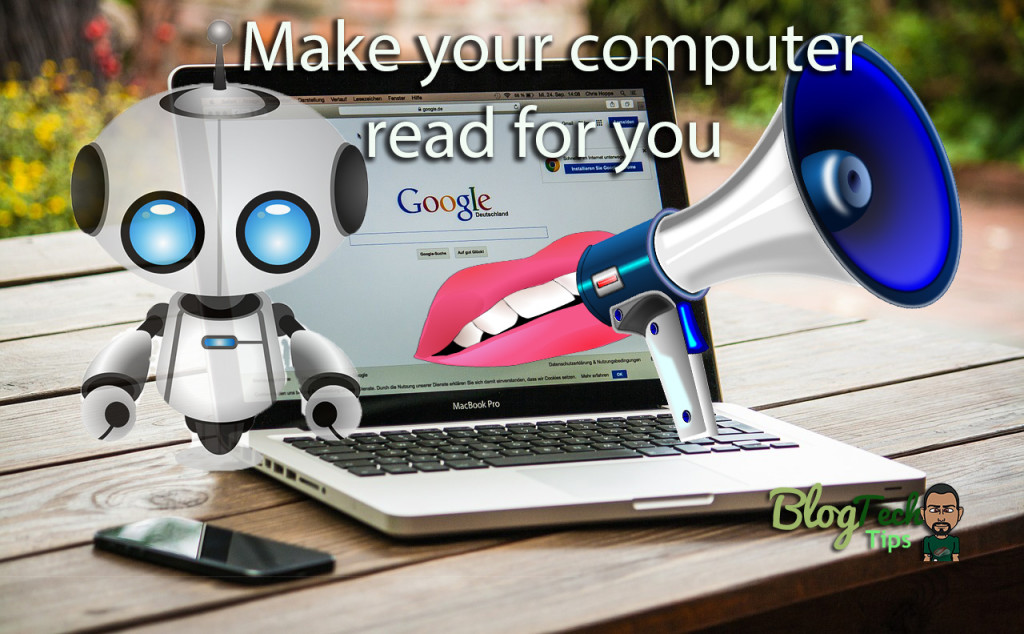 How to Make your computer read to you?
1. Find an article that you want your computer to read like this one and copy a portion or all the text from the article.
2. Next go to this website and paste the text in the box as seen below.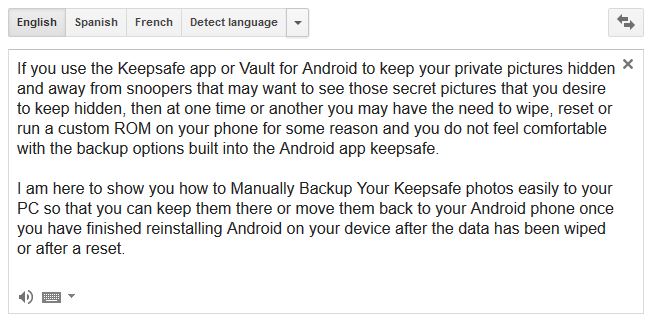 3. You may know the website as its Google Translate and what we are doing today is not translating anything, many people do not know that this program can actually read to you as I am about to show you now. Make sure the language is set to English.
4. Now in the bottom left of the screen you will notice a speaker icon, it's very small and is at the end of the text box click on it and make sure your speakers are connected and turned up to a suitable volume.
Well what do you know the computer will read whatever is written in a fluent manner and is a great text to speech program and best of all its free to use and its other application are great as well. I hope you learned a very cool Tech tip today here at BlogTechTips, please consider subscribing to the blog as we have tips like this and more just for you. Also do share this article and spread the love by not making your friends read another article unless they want to, I am sure they will love that.