To say windows 10 has a few privacy issues would be a gross understatement to say the least. For one it has the whole internet up in arms with concerns that they are being spied on and with good reason as your privacy should be taken seriously and theses privacy concerns are causing some serious rain on the Windows 10 parade which without the privacy issue is a really solid operating system if I do say so myself. But first things first if you have just updated or have for some time do yourself and favor and follow this article to set your privacy concerns at ease.
For the most part users are concerned when large corporation spy on there activity especially when they go above and beyond whats necessary as there is something that is considered as too much or excessive. If you have a copy of Windows 10 lets start to make things a whole lot more private so that you can remain anonymous without having your every move monitored or watched.
How to fix windows 10 Privacy issues?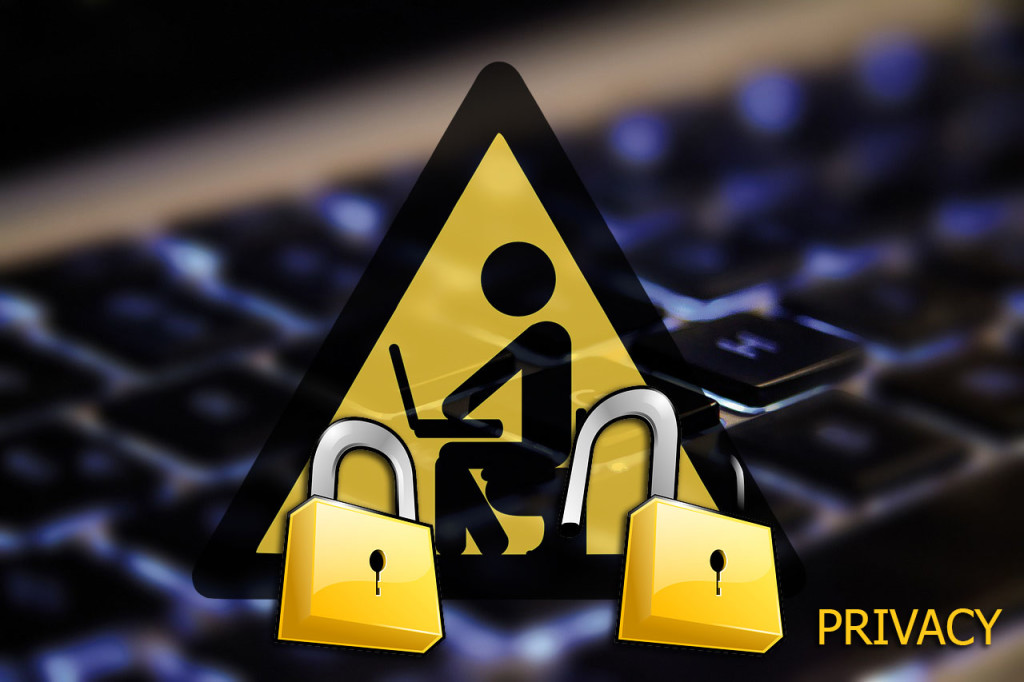 To fix windows 10 privacy issues we will first need to modify a few settings and grab a simple tool that will automate the process and readjust a few privacy settings to make things more private than they are now.
1. From windows 10 go to settings and then choose privacy.
2. Under the general Tab find the following option that should read or say: Let apps use my advertising ID for experiences across apps…, once you find it turn this option off.
If you have been active on your Windows 10 for a while you may want to click on the link that says: Manage my Microsoft advertising and other personalization info and make adjustments there.
Destroy Windows 10 Spying
Now for the fun part of this tutorial with a tool that's called:Destroy Windows 10 Spying which will disable all the features of windows 10 that's spying on you, all you need to do is download the file here or here and: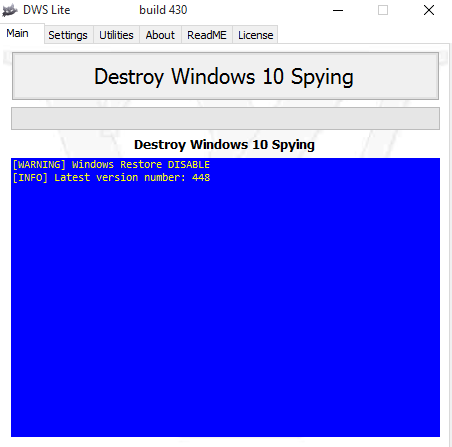 1.Download and Launch the Application its very small.
2. Click the button that says: Destroy Windows 10 Spying and look in the box as it does its thing with the progress bar showing you how far along it is.
3.If you want to delete Windows 10 metro Apps that are a privacy concern before running go to settings on the second tab marked settings and check the box that says delete Windows 10 metro apps. You can choose which you want to exclude or just get rid of them all.
What does Destroy Windows 10 spying actually do when you run it?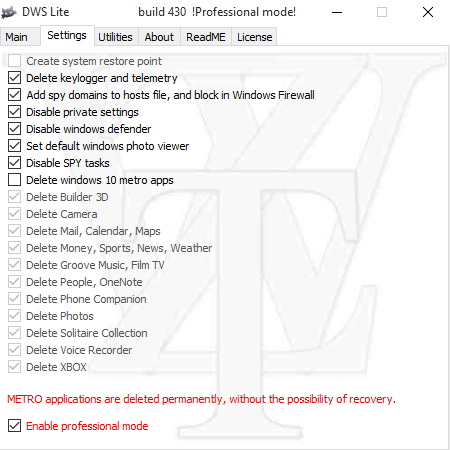 When the app is launched or run it will :
1. Deletes keylogger and telemetry.
2. Add spy domains to host file and blocks them in Windows firewall.
3. Disable private settings.
4.Disable Windows defender.
5. Sets default windows photo viewer, this feature I like as they left out the old photo viewer out of this windows and replaced it with a new one that just not the same.
6. Disable spy tasks.
7. Disabling metro Apps as i note above is optional as they too have their own windows 10 privacy issues or concerns within themselves. But you can uncheck or disable any feature you don't want to be disabled or added at will. For the things listed above that will be disable or change to prevent any simply go to settings tab and check the: Enable professional mode at the bottom of the screen. The app is also flexible as it can run in older versions of windows as well where privacy is a concern.
If you did all of the above your Privacy should go way up with the intrusive features stripped from windows 10 leaving you to enjoy the brand new operating system, You may also want to note that features such as Cortana Microsoft's new integrated digital assistant does collect data on you as you use it but its to personalize the voice assistant to your needs and serving you better,there is a trade off between the feature and your privacy, so you will have to decide to either use it or avoid it. Please share this article with a friend who needs this and remember to leave a comment below.