So I have finally gotten around to doing the Galaxy Note 4 review and while you may be thinking its a bit too late with the release of the Note 5 on the contrary considering that this means even better prices for the Note 4 along with the fact that the device has matured nicely a year into its release its the perfect time to do a review for those who are not into the hype and think its the perfect time to buy last years flagship right now at a steal of a price as the Note 4 is still worth it even after all this time in an age where device come and go very quickly.
MicroSD Card and Removable Battery Still here
So let me say for starters that the Note 4 is still the best large display phablet phone that you can get your hands on and this is especially true this year as Samsung has opted to go for a non-removable battery and dump the MicroSD card slot on its newer models-big mistake as most people will still go for the Note 4 because it has the features they want and the new generation of Samsung devices does not. So the Note 4 is still a strong seller despite the fact that a new version is out. How do I know this or justify my reasoning? well a good friend of mine and other people I have encountered have decided while being able to fully afford the Note 5 decided on going with a brand new Note 4 instead and the reasoning remains pretty consistent the display on the Note 5 looks good but the battery and MicroSd card are a big deal breaker.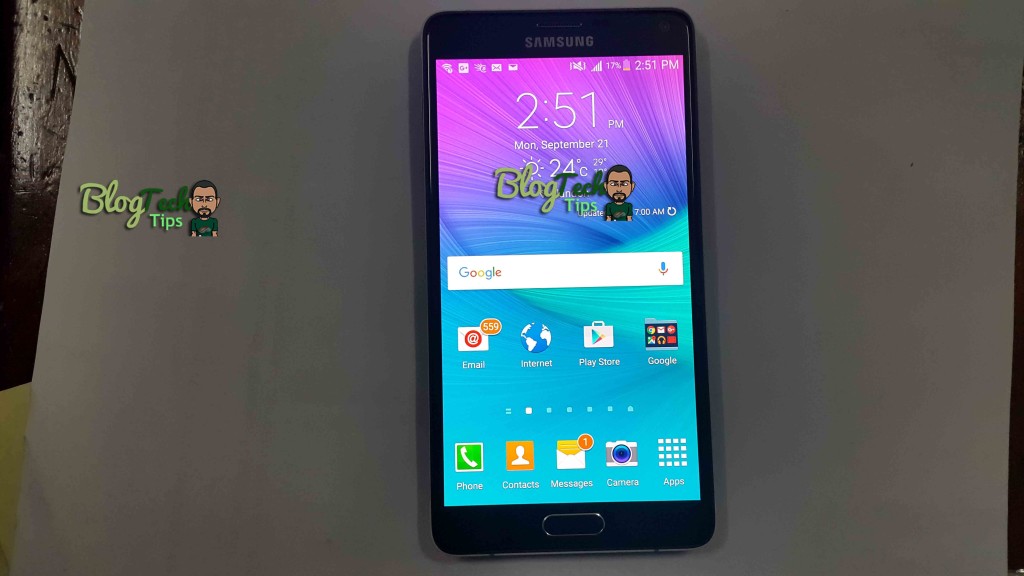 Looks and Design
The Note 4 is still a nice looking device with its outer bezel or sides that's made of metal looks great and its leather like material on the back gives it a nice balance between the premium metal design and feel customers were looking for without going overboard. The only fault this external housing had is that it can be prone to nicks and dents especially when it bounces against other objects so a case is not a maybe but a necessary necessity for this device right out of the box.
The Display and other Specifications
The display of the Note 4 is stunning and very sharp and can keep up with the best device out there right now especially with devices in the newer generation, these specs include:
5.7″ Super AMOLED Capacitive Multi-Touchscreen made of Gorilla Glass 3.
16 Megapixel Camera.
Internal Memory: 32GB, 3GB RAM and microSD Slot Expandable up to 128GB.
Octa-Core Processor :1.9GHz Quad Core and a 1.3GHz Quad Core. Chipset: Qualcomm Snapdragon 85, Adreno 420 Graphics.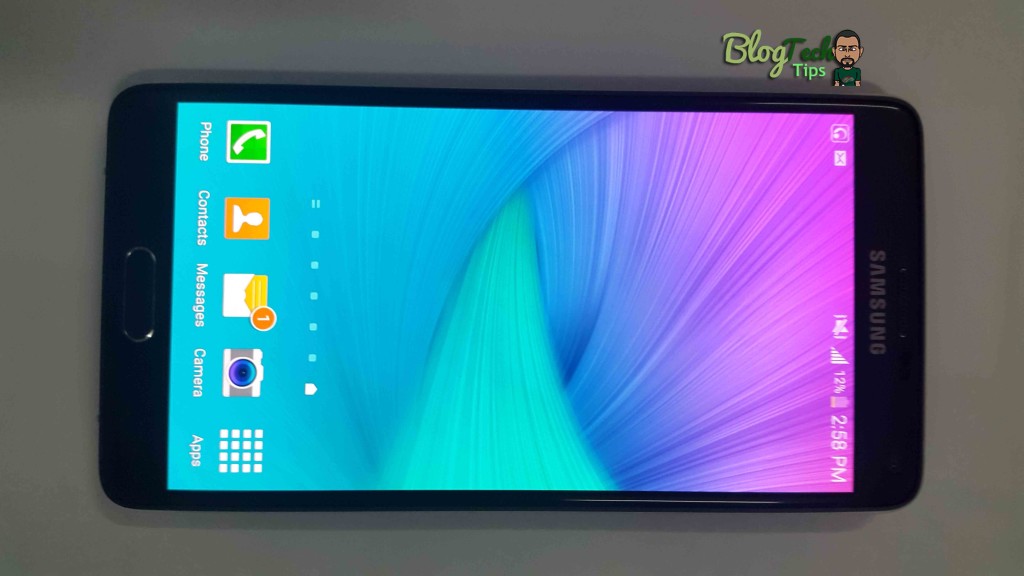 In the hand the phone is sleek thin and lightweight making it easy to carry around and use despite its wide-screen proportions.With the specs shown above which is from the international version with the carrier branded variations sporting similar specs makes this device quite fast and capable and its no slouch considering a year has gone bye since its release. In direct sunlight it's also works well as you can adjust the brightness to compensate for the extra light outside and this works very well. The same is true in reverse as inside or in the dark you can actually enjoy a great reading experience by turning things down a notch.
The built in processor in the Note 4 will dominate at all new games without hesitation and the fun thing is you will not notice anything different between this years and last years models making the Note 4 the device you should not be overlooking.
Fingerprint Scanner and Charging
If you have used any of the newer devices then you will not miss much in terms of charging and unlocking by swiping your finger, these features have been refined on the newer versions but you will hardly notice if you haven't used these features on the newer models.A cool feature that I wish was present out the box would be wireless charging but its not but its nothing compared to what actually included as this is really a novelty feature right now.
Cool Features
Like all Note devices before and ahead of the Note 4 the features that makes you adore the Note are still here and that includes the ability to use a stylus and open multiple windows and work with both on the one display are here and function quite nicely. Its also very reassuring knowing that you can carry a spear battery and switch it out at any time or expand your storage easily should you need it. It also makes keeping your phone for a number of years much easier as you can replace the battery  easily or re-sell your device in mint condition in the future should you need to.
Battery life
The Note 4 battery should get you through the full day on a single charge quite easily and with energy-saving features to the rescue. If the screen is constantly on you should get a solid 5 hours but who would do that in one go and should you run out of juice you can always draw for your fast charging adapter for a quick top up of power in just a few minutes. The battery is another of the big selling points of the Note 4 over the other options.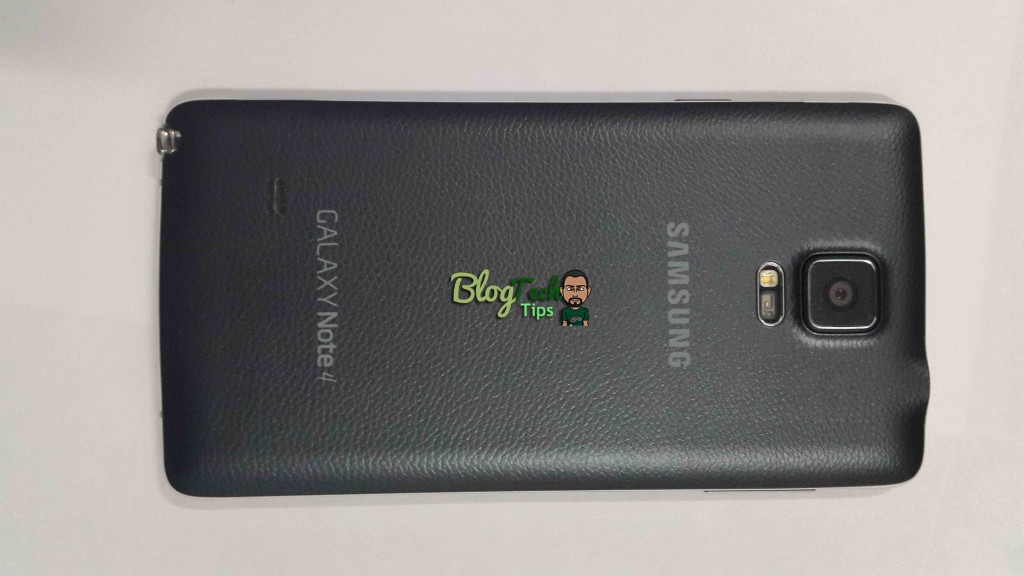 The Camera that Beats all others
The Note 4 main shooter or camera is one of the best you will find on any smartphone out there right now that will give the competition a run for their money. The 16 megapixel camera with optical stabilization is really great for those perfect shots that you are sure you don't want to miss and rember for a long time to come.
The Price
i

The prices are quite good with the international models being the most expensive as they are not subsidized and you do own the phone that you buy, the carrier branded variants will be cheaper but that will be based on your contract with your carrier.
Conclusion
All and all the Note 4 is the device most users are going for because it still is the device to beat that has the coveted features that Samsung users want, the newer devices while better in hardware have missed out on fundamentals that the Note 4 got right and as such the Note 4 has become a novelty item that still has not given up its crown as Samsung top device so if you are unsure of what to go with consider the removable battery and the MicroSD Card card support and if you can't do without either as me then your decision has been made for you and you should get the Note 4 which is perfectly priced right now.
Do share your views below I would love to know your thoughts are on this Samsung Galaxy Note 4 review and so please comment or share this article.