Today Guys I have a really exciting article involving you getting flash player for Android so that you can enjoy flash-based content on your Android phone just as you normally do on your desktop computer when browsing the web. This is a really great thing to know how to do as this will extend the capability of your device allowing you to do more on Android especially within your browser. Also note that your phone does not have to be rooted for this to work on your device and after installation even full flash based websites will work flawlessly on your Android smartphone.
What device will Flash Player for Android Work on?
This flash player will work on Any device running the  latest version of Android or Android 5.0, 5.0.1, 5.0.2, or 5.1 or above of Android Lollipop.
What Will this do to my Android device?
This will allow websites  that use flash player from Adobe to play there content that not possible under normal circumstances on Android just like your computer does.
Download flash player for Android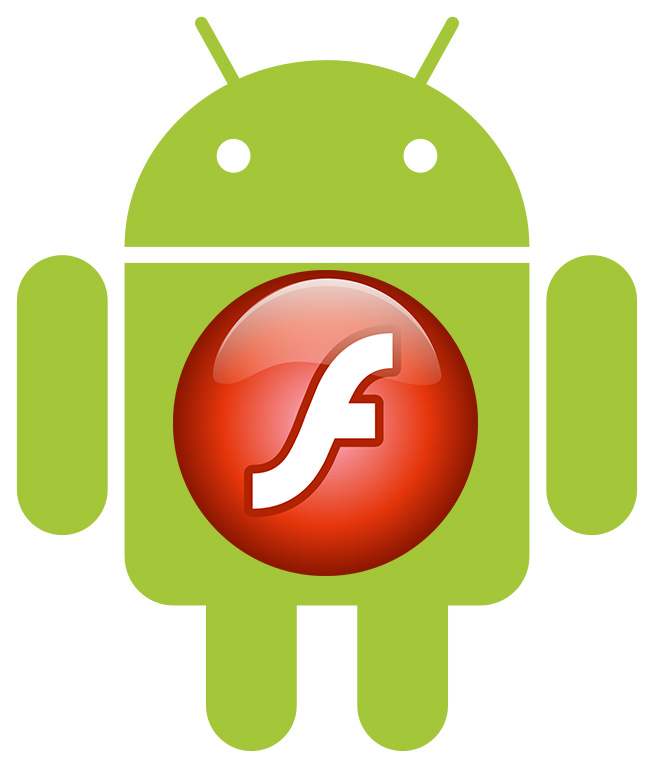 Follow this link and download: Adobe.Flash.Player.11.1. or the latest version directly to your Android device or download to your PC and then transfer to your Android device, the file is a .apk file that can be installed on Android phone. You may need a file explorer or browser to find the file once its on your device if you are transferring it.
How to install Flash Player on Android
So let's get started with the actual installation of the flash player on Android.
1. To install flash player on Android you will need to download flash player for Android from the link above which is a .APK file . Once its on your phone double tap to start the installation, if its being blocked go to settings, security and check :unknown sources and find the .apk file and click on it once more and install it.
2. Next go t the Google Play Store and search and download Dolphin browser which is a great browser that will be capable of utilizing flash, you are good to go after it has been installed. Other browsers will be able to utilize flash as well but Dolphin is one of the best ones that's really good that I use personally.
3.Launch the Dolphin browser that you installed earlier and tap the symbol of the Dolphin that's at the bottom center of the screen and go to settings and scroll through the list and find flash player and change the setting from on demand to Always on so it can automatically handle content.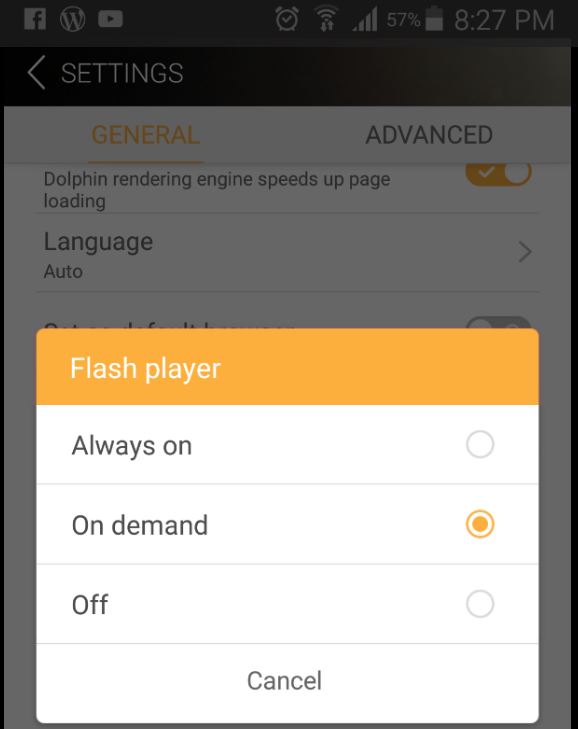 4. Go back and from here visit any website through the dolphin browser and the issues you were having with flash not playing will be gone.That's it for now you now have a fully functional flash player on Android to use as you like.
How can I test to confirm that flash player on Android is working?
To confirm that your flash player is working you can check out this website to test that it's actually working which is totally flash based.
I hope you were able to successfully install flash player Android as shown, do leave a comment below and share this cool tip as many people are actually in need of flash on their Android devices and this tutorial can help them out so please share.
Continue Reading we have even more Tips for you: