Today I will be looking at how to fix the iPhone black screen problem that can happen in any iPhone whether new or old where nothing is showing on the display despite the fact that you can still hear your phone ringing and your device receiving messages and calls. This can be really annoying due to the fact that without your display you cannot use your phone, my aim with this article will be to show you how to fix this problem easily.
Description of the Problem:
The issue in question causes the display of the iPhone to go black or the display wont turn on or nothing will show on the screen, you can however hear your messages, notifications and calls coming in but you can't do anything as the display is blank or black. Most users report that this happened suddenly without warning or after the phone was dropped in most cases so the reasons for the problem may vary.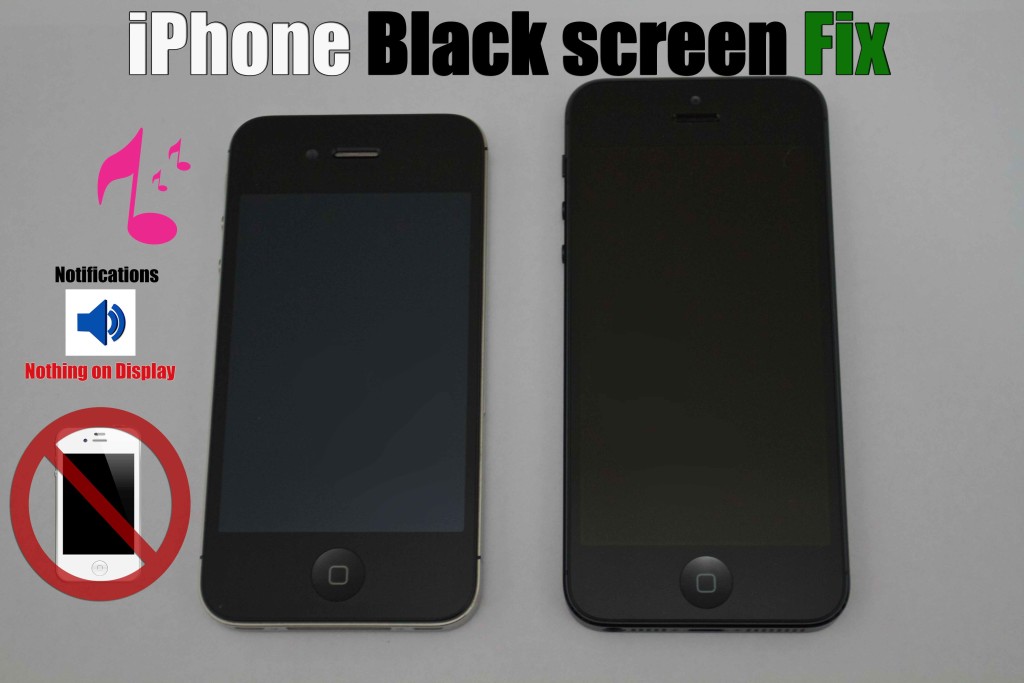 What devices does the black screen problem affect?
This problem can happen to any iPhone old or new including the :iPhone 4, iPhone 5, iPhone 5c, iPhone 6 or any other model or variants from Apple.
How to fix the iPhone Black screen issue?
1. While the display is black hold down the Power button and the home button at the same time, the Apple logo should then pop up and your device will start displaying once gain.
2. If step one above fails then while the display is blank hold the power button for 3-4 seconds and then while still holding the power button press the home button. The Apple logo should show up and your device should proceed to boot and the display will return. If that did not work move on to step 3 below.
3. Press beneath the phone camera, just beneath the flash,be sure to press the area very firmly and you should hear a snap which is the backlight displays cable which in some cases is dislodged and by pressing in the area directed which can also be seen in the video above can fix the backlight and the display will come back on. If pressing the area indicated did not work you can open the iPhone and fix the cable as shown how in detail here.
I do hope you were able to fix the iPhone black screen as shown above, please share your experience below as it would be really appreciated and do share this article with your friends in case they were to encounter this problem.
Continue Reading we have even more Tips for you: