If you don't already know Laser Tag is a fun game kids or adults can play in groups that teaches the value or working in a team and cooperating towards a common goal, most of all its fun and even teens can join in on the fun, its simply clean fun that anyone can enjoy. But before you can play you will need the right Laser Tag Guns and equipment and we have just the best of the lot to have you enjoying this fun outdoor activity in no time at all.
What is Laser Tag?
In case you do not know Laser Tag as the name suggest is a modern Game of Electronic Tag where players have a Laser Tag Gun and electronic tags that registers each time a player is hit, players play in environments with man-made obstacle courses or at times using areas such as a playground or backyard tends to work just as well. The game can be played as individuals or as a team sport based on what the players are going for, with many fun ways to play. Having an advantage in battle starts with having the right laser tag equipment at your side as you play, we have outline some of the best options below.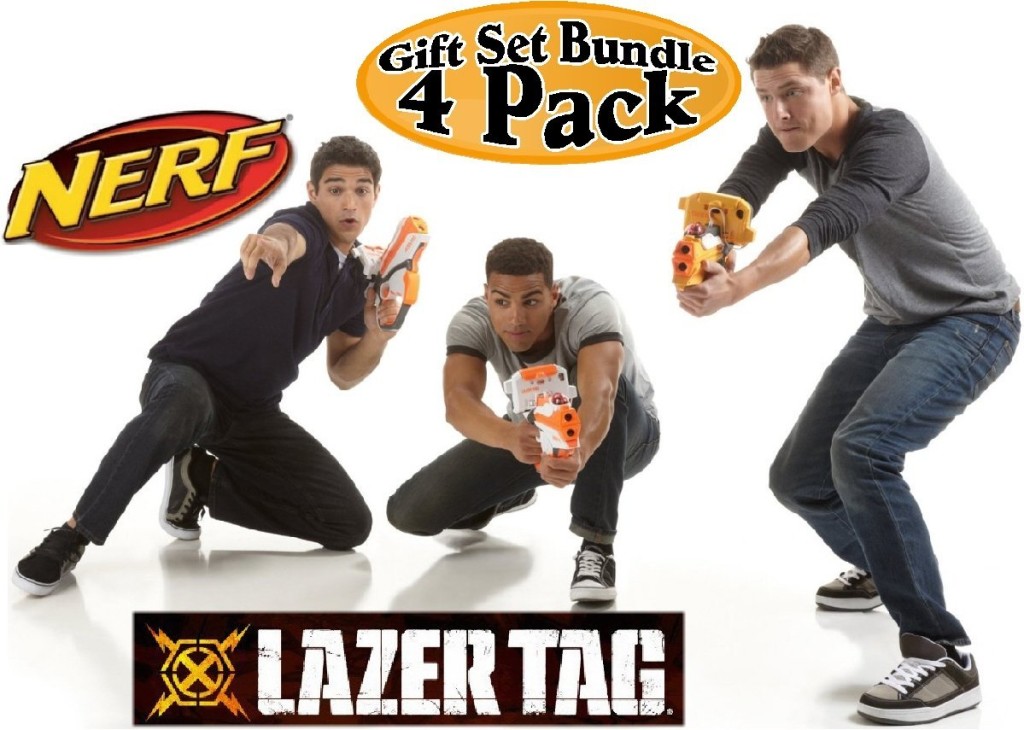 Best Laser Tag Guns
 1. Nerf Lazer Tag Phoenix LTX Tagger 2-Pack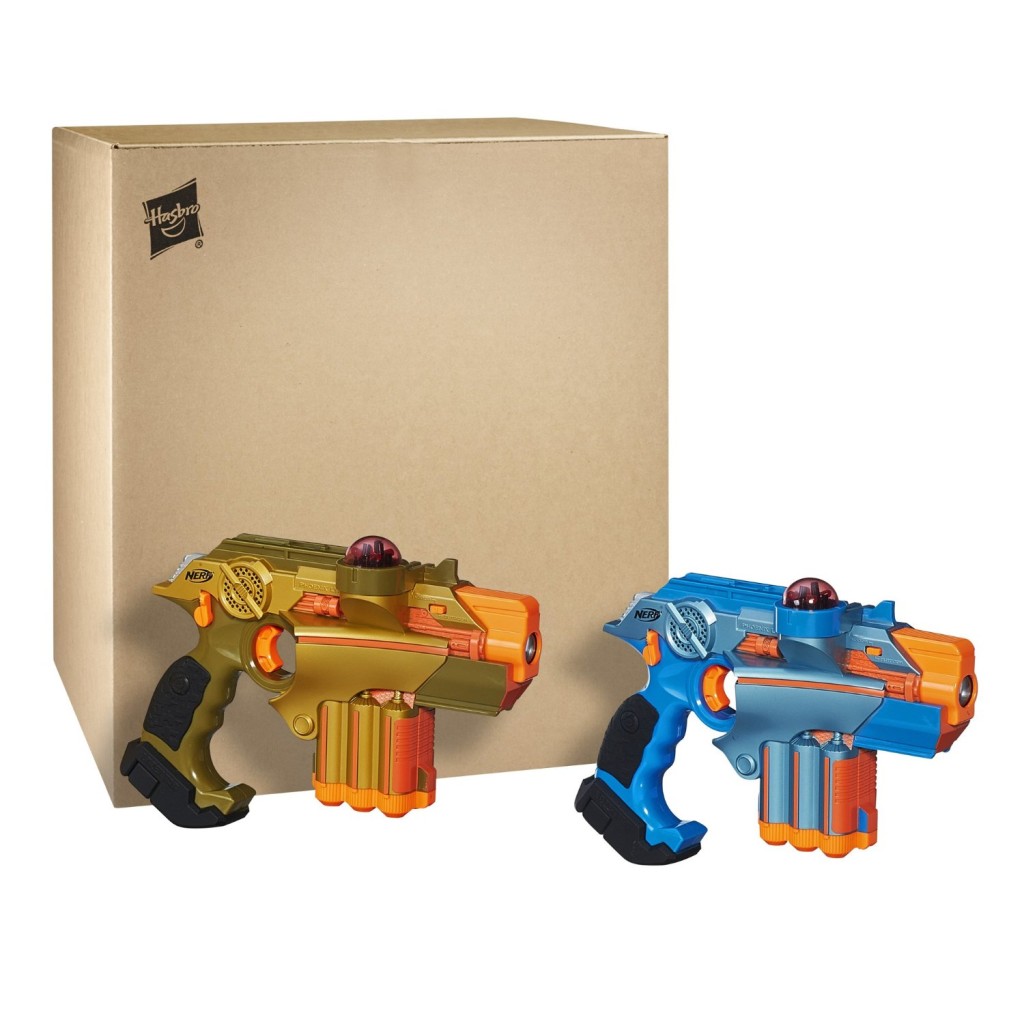 The Nerf Lazer Tag Phoenix LTX Tagger is by far one of the most popular and highly rated Laser tag guns that money can buy that's easy to use and get started with. There are settings for solo play or seeing that you get two (2) with this set you can customize whether you are on team 1 or team 2. The Laser Tag gun as audible feedback and can lock unto or track the other player who is holding the second gun which adds to the fun and when the other party is hit their gun lights up and vibrates.
You will also love the sound effects that come from this including the interactive portions such as reloading and the works. It's a complete Laser Tag system rapped into a very nice packaging, there are even options for attachable scope to improve your accuracy and other parts to add to the fun with these guns that can be found.

2. Laser Tag Set for Kids Multiplayer 4 Pack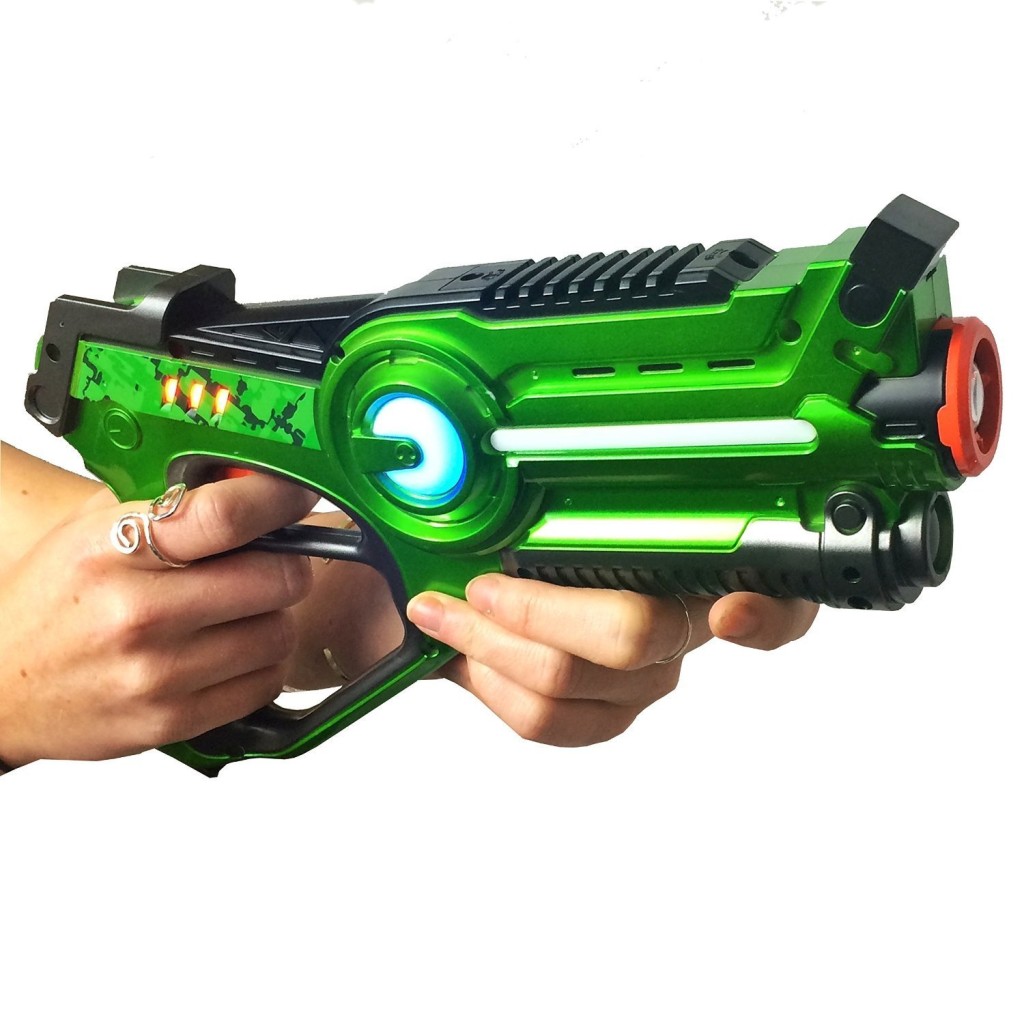 I am really excited about the number two spot which is the Laser Tag Set for Kids Multiplayer 4 Pack which comes in four different colors of white, orange, Green and Blue  and with this set you can easily choose which team you are on based on the colored light on the side of the Gun. You can even change firing modes for different blasters with varying levels of stopping power which has a great range of about 20 feet. In terms of build quality these are some of the best sets on the market which will guarantee you great satisfaction for your money.
3. Nerf Lazer Tag Blasters Orange & White Team Pack Gift Set Bundle – 4 Pack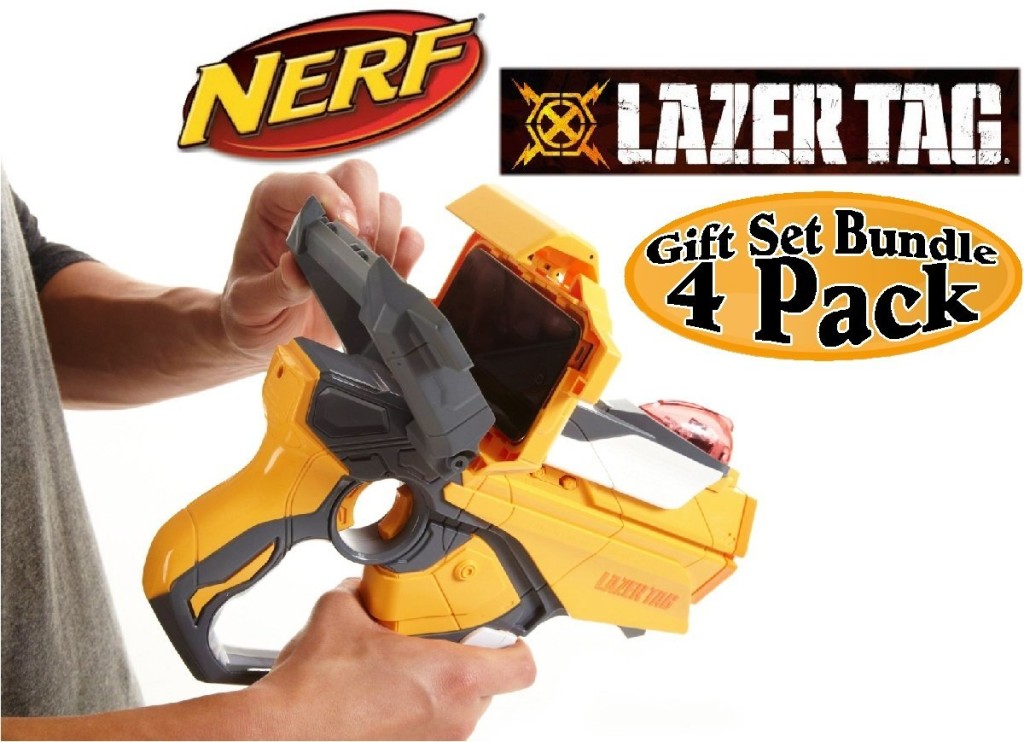 This Nerf Lazer Tag Blasters Team Pack Gift set is great for team play with friends or even family and there is an augmented reality feature that you can use that allows you to attach your iPhone and you and your friends can bring the world of Laser Tag to life with the App that works along with this set.
By far this Laser tag gun set will offer you the most flexibility and bang for your buck with single or multilayer options that brings this game to life.

4. LAZERTAG Multiplayer Battle System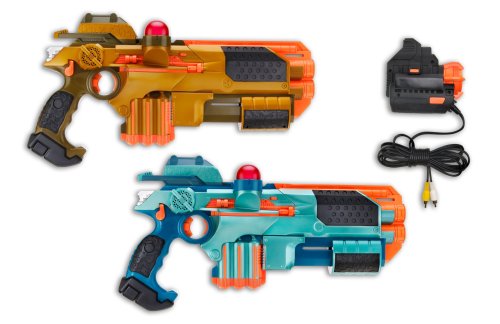 If you are thinking that this LAZERTAG Multiplayer Battle System is very similar to the unit in the number one slot above you are absolutely correct but with a few key additions that makes all of the difference which Includes: 2 PHOENIX LTX taggers, 2 SHOT BLAST attachments, 2 PINPOINT SIGHT targeting units and 1 video game module. The attachments will improve your Laser tag gun and give you an added advantage when playing with friends such as making precise shots when you aim for an almost guaranteed hit and the other attachment allows you to increase your hit damage and allows for tagging multiple targets.
Best of all the video game attachment allows you to sharpen and own your skills by playing with yourself on a Television set where you can enjoy laser Tag even when you are not outside or with friends.

See even more Laser Tag Guns by
clicking here
that are all top of the line units that are worth the money.These are the best blasters available anywhere.
5. Lazer Tag Team Ops IRT-2X Tagger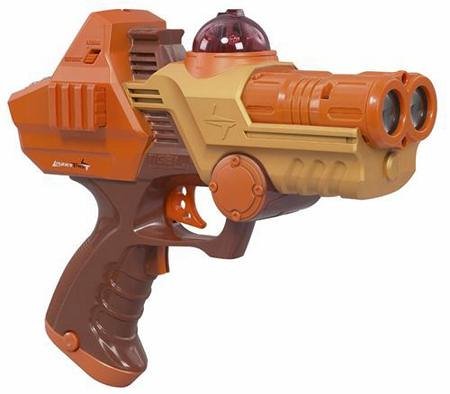 This Lazer Tag Team Ops IRT-2X Tagger is a great Laser Tag gun from Tiger Electronics that comes with its own LCD and comes with several game modes that the players can have fun playing in the backyard or the park when paired up with other Laser Tag guns of this series.
6. Lazer Tag Team Ops Tag Master Blaster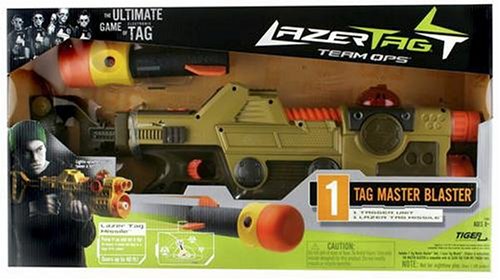 To finish things off I though I would throw in sort of wild card in the form of the Lazer Tag Team Ops Tag Master Blaster which comes with a missile that can be shot up to 40 ft and there are a number of game modes, this Laser tag gun is great for team battles or just having fun with the kids in the back yard.

Its my hope that you found the ideal Laser Tag gun that you were looking for, it's a great game to bond over and enjoy your time outside with friends and family.
Save
Save
Continue Reading we have even more Tips for you: