So one of the best and coolest features in the Galaxy S7 is the Always on display feature and in today's article we will be looking at how to activate the always on display in the Galaxy S7, turn it off and customize the look of the clock and background picture the way that you like to give your phone a unique look and feel.
What is the Always on Display?
The always on display is a new feature in the Samsung Galaxy S7 that allows your phone to show the date, time, missed calls,battery percentage and notifications such as messages on the display while its off.
The mode uses very little power and as the name suggests it keeps the display in a low power always on mode so that you don't have to always wake your phone to see things that you usually wake your phone to check thus saving power. For the mode it uses dark colors which causes the display to show black in most of the screen which as you know like a wallpaper with black on a Super AMOLED display which saves power as with these displays a black pixel is off to save power thus it does not use any power while displaying black.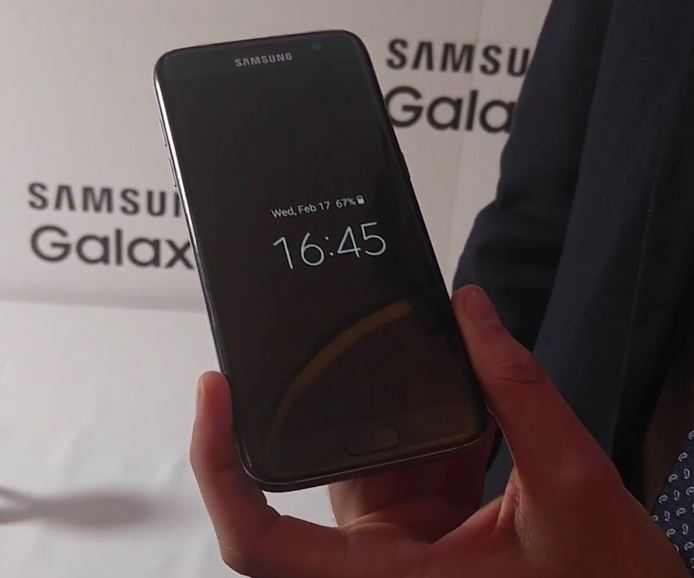 How to Activate Always On Display in Samsung Galaxy S7?
To activate the Always on display :
1. From the home screen swipe down from the top to open the notification tray.
2. Now look in the upper right of the screen for a down arrow, click it and in the quick toggle screen turn on the : Always on display by clicking the option which will highlight it.
or
1. Go to settings and find the option display.
2. Now find the setting: Always on display and click on the option.
3. From here you can turn it on with the slide of a toggle. You can customize the look such as showing a clock, calendar, image or simply change the clock style or even the background image.
When satisfied you can turn off the display and see the always on display notification come on and stay on so you can easily check the time and other important info without powering up the phone.
I hope you enjoyed this tutorial for the Samsung Galaxy S7 and as always consider subscribing or leaving a comment below which would be greatly appreciated.
Continue Reading we have even more Tips for you: