It's impossible to have a Phone or tablet now a days and not install a screen protector that's either plastic as the one shown here or tempered glass as in our previous article. Well regardless mastering how to apply a screen protector can be a really annoying task especially when you don't know how to properly do it. Trust me when I say that if you don't know the correct way you will mess up the install every time.
But luckily you have found this article and I will highlight some of the pitfalls that most people make and how to deal with them easily. So read on to lean how to do a screen protector installation that should be a piece of cake from now on.
What you will need?
You will need all the following without exception:
1. A Screen Protector that matches your device.
2. Micro Fiber cloth that usually included with the screen protector.
3. Alcohol for cleaning your screen.
How to apply a screen protector?
1. Find a clean and well-lit environment that free from dust as best as possible.
2. Clean your screen with Alcohol and wipe dry you can use cotton or the Micro fiber cloth if you have more than one.
3. Once the screen is cleaned get the screen protector and remove the side that's marked: 1 and peel off the strip that protects the adhesive layer.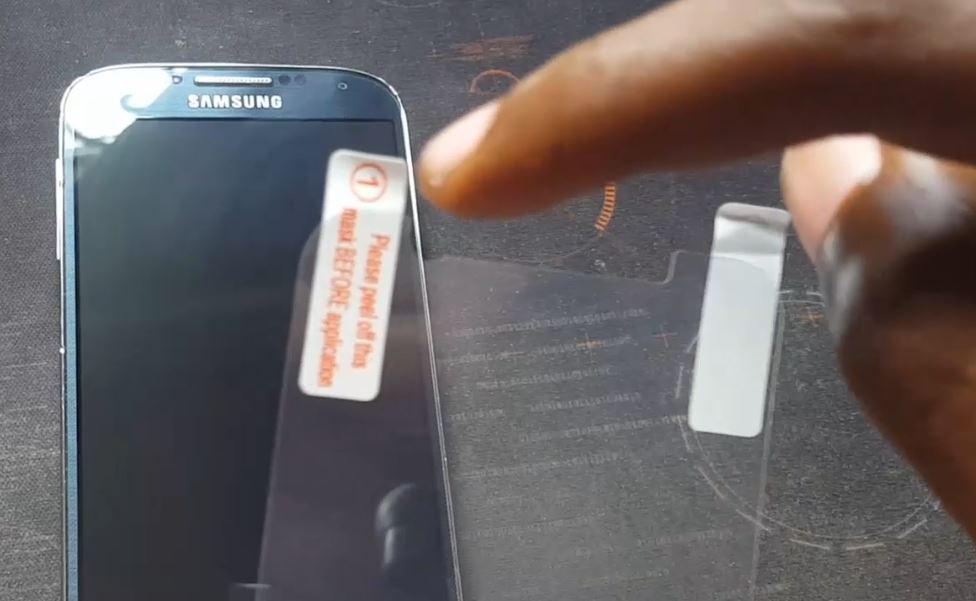 4. Next gently apply the screen protector face down on side: 1 and allow it to fall on to the face of the phone gently use the sides of the phone as a guide for alignment and it should go on perfectly.
5. Massage using the Micro fiber cloth any air bubbles out from beneath the screen protector, if you were in a clean environment there should be no hair particles or dust which will leave a permanent bubble in the screen and things should be perfectly layed on.
6. Finally remove the part labelled: 2 and that's it you have installed the screen protector.
I hope you found this tutorial easy to follow and understand especially with the video directions that shows you exactly what to do, always remember to take your time and review the information or ask a question below in the comments and feel free to share this article.