If you know Samsung Galaxy devices then you should know that one of the coolest features is the Multi Window feature that allows you to multitask by simultaneously opening two windows on the same display on your phone. In today issue which affects some Samsung Galaxy devices you may find that multi window not working or the option cannot be found on your device and today's article will teach you how to enable or disable the feature if you so wish on any Samsung devices.
Description of the Issue
When you try to use the Multi Window feature as you normally do it does not work or you do not see the icon for it in the open windows menu for Android. When you search settings you may realize its missing even if you try using search in settings.
The thing is the feature is built into the most  Samsung Galaxy devices including the Galaxy S7 and older devices, but sometimes something happens and the feature is disable and you can't find the setting for it anywhere.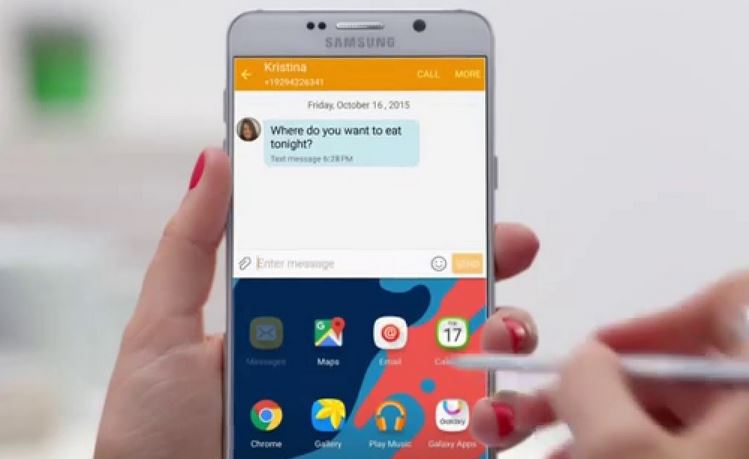 Devices this will Affect
This can affect the Galaxy S7 but it can also affect any older devices like the Galaxy S5, S6,Note 3,Note 4 and so on especially if you know the feature was normally a part of the device.
How to fix the Multi Window Problem or turn Multi Window on ?
To fix this annoying issue:
1.Go to the Google Play store .
2. Now search for: MultiWindow Toggle for Samsung or Download here.
3. After install Launch and turn the MultiWindow on.
4. Now either click the menu button and press the multi window button on a App you want to open in the mode as normal or within a supported app long press the menu button and that's it.
5. Optionally you can also add the quick toggle to the notification drawer for easy access for toggling the feature on or off.
How to turn Multi Window Off
To turn the Multi window feature off for those who are here to learn how to disable it as they find it annoying simply relaunch the app from above and turn the multi window function off .
So there you go you should now be able to fix Multi Window issues on any Samsung device old or new or even disable the feature for those that don't like it. Please share this article with a friend and subscribe to the blog and do check out more of our articles below.