You will not find a more rugged smartphone than the VKworld Stone V3 which is one of the most durable smartphones that I have ever seen thats build for being highly Waterproof so you can submerge it in water, dustproof so a little dirt or dust will not do a thing to it, it's so durable a car can run it over and still it will function which makes it ideal for the adventurous type whose phones are always breaking due to their rugged life style or maybe you have a friend that breaks all their stuff as they are a bit of a clutz this will be the ideal gift for them.
Incredible 5200 mah capacity battery
One of the most innovative a cool feature of the VKworld Stone V3 is the high-capacity battery that's an incredible 5200 mah capacity and allows you to charge other phones from this one phone. When it's not charging other devices you can enjoy a 72 hour battery life which makes this great when you wont be beside a wall outlet all day.
Other cool features: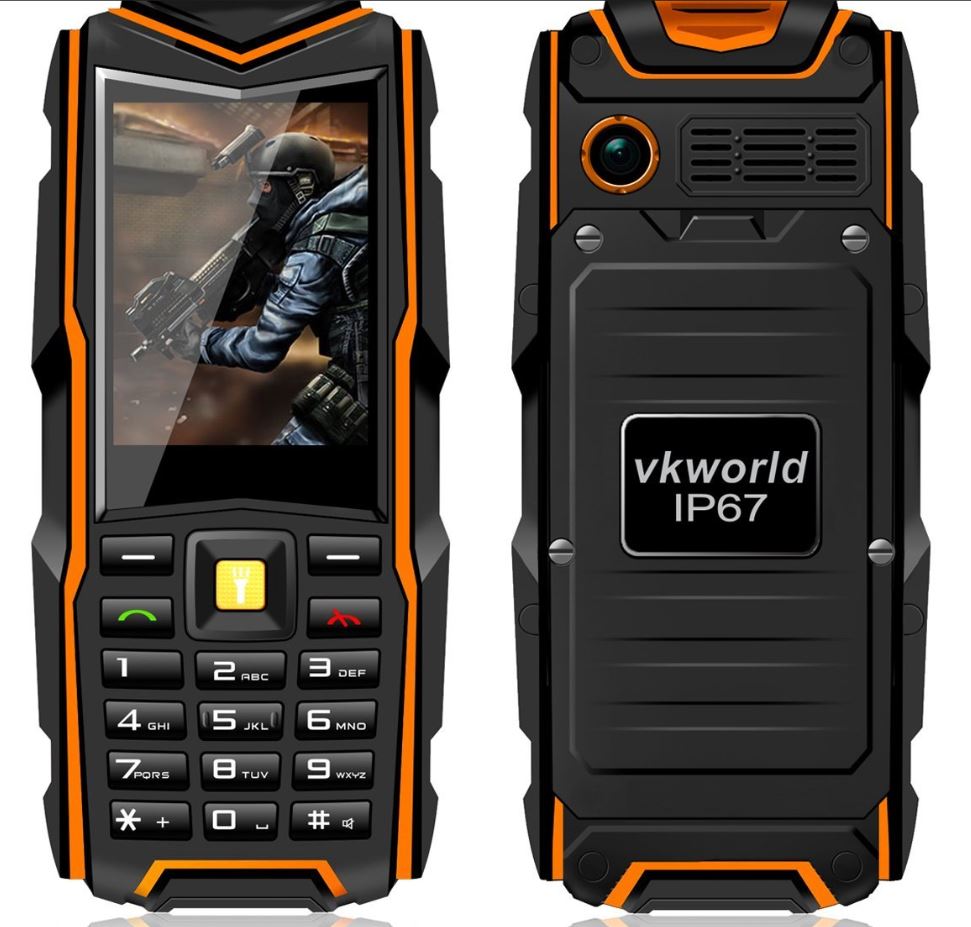 There are so many features that includes:
1. A very loud-speaker for super clear audio and entertainment.
2.Very bright built-in flash light to illuminate even the darkest of spaces.
3. Big and clear keypad with clearly defined buttons.
4. Great cell reception for the best signal quality.
5. it's unlocked so it can work with any GSM cell carrier anywhere in the world.
6. Very rugged and can be dropped repeatedly without breaking.
7.Can survive it very harsh conditions very wet or dry.
8. Is dust and water resistance.
9. Super cheap price which is the most attractive aspect of this device.
10. Has a FM radio for keeping tuned to your favorite stations and can work well in a survival kit.
11. Has a camera that takes OK pictures that are good enough.
Functionality of this device?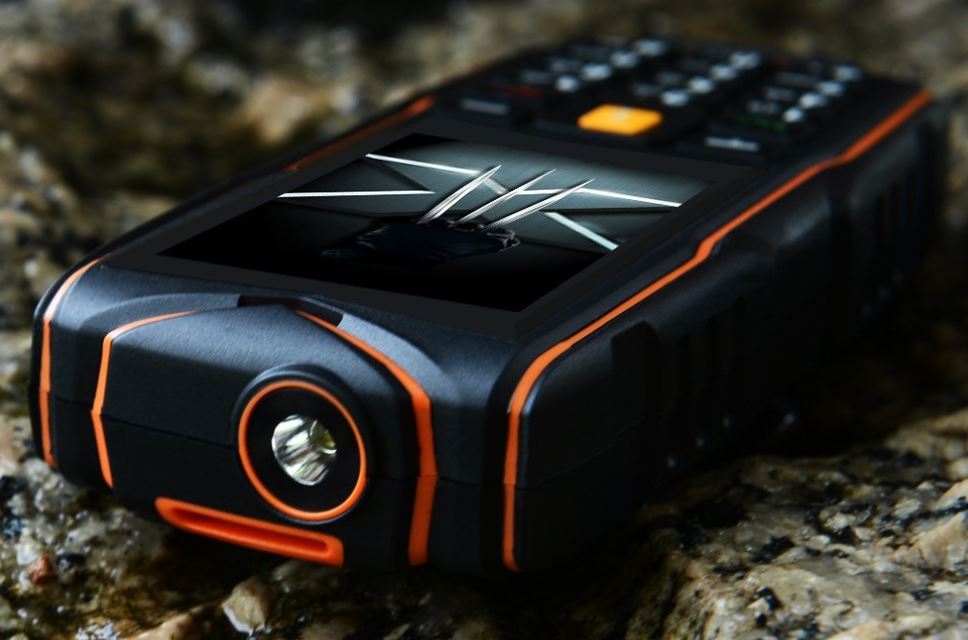 While this phone does not have a fancy OS such as Android but it does do well at making calls and receiving messages via text but this is understandable as it sacrifices all the bloat at the expense of looking less flashy but more than makes up for this with great battery life which will last you up to 3 days or longer depending on use.
Connectivity
Again there is no internet connectivity which makes this device bare bones at best and not meant really for fancy extras but again the battery life and durability easily makes up for the missing features here and may not be a bother if you are looking for durability.
Dual Sim capable
Talk about a dual sim rugged smartphone and you have come to the right place as this phone is both unlocked as I mentioned before and can carry two SIM cards at the same time allowing you to be on two networks and take advantage of both in one go. This is a very attractive feature and another of the cool selling points of this phone.
Smartphone IP67
Smartphone ip67 means that this device is both dust and water resistance which goes well with its very tough construction that can really withstand external pressures as seen in the video below. There is not a single gap within the very bulky and well sealed casing which is meant to keep dust and water out. You can drop this into a river or on hard rock and don't even bat an eye as you know it will survive the fall.
Conclusion
If you are seeking a very rugged phone that build to last longer than you then look no further than this cheap and very durable VKworld Stone V3 it is not flashy but the battery lasts for days on end, you can charge other devices with it, use it to find your way it the dark and it can survive a flood or land slide and continue working like a champ.
Reasons to buy this:
Super cheap.
Very tough and durable.
Loud and has a built-in light.
Can be taken in the most rugged environments and survive.
Long battery life.
Continue Reading we have even more Tips for you: