Absolutely no one loves bloatware on their device and today we will be looking at how to remove bloatware android. Yes that's right I will be showing you how to permanently Delete Preloaded Android Apps that can't be removed by normal means and free up precious space and resources on your phone so that you can have your device just the way you like it and bloatware free.
Whats Bloatware or Preloaded Apps?
These are applications that come already installed on your device out of the box and you can't completely uninstall or remove them from your phone using the normal means of uninstalling regular apps. At best sometimes they only allow you to remove updates but the core app remains on your phone failing to uninstall completely.
Device this will Work on?
This will work on any Android device including Samsung Galaxy, Galaxy Note and other branded Android phones.
How to remove bloatware Android?
In order to remove any annoying apps that refuse to be uninstalled you will first need to:
1. Root your device which you can learn to do here.
2. You will next need to go to the Play store and download an application that's called Titanium backup and install it. This app will need root access to work properly.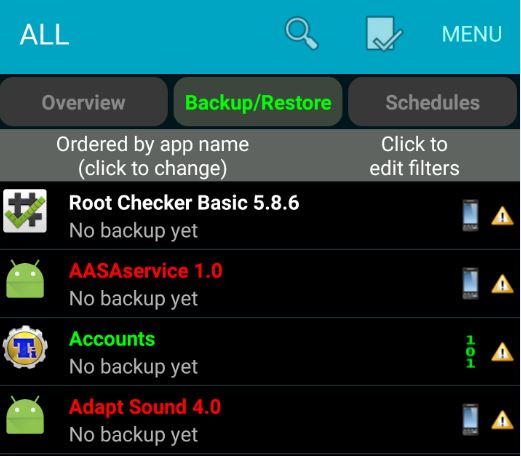 3. Launch the App and go to Backup/Restore and look for the App that refuse to uninstall and simply tap on it.
4. Be warned that apps in red indicate that they might cause issues when uninstalled in some cases. The smart thing to do is to do a backup and then uninstall the useless pre-installed app that you want to get rid of by tapping on it and choosing uninstall.
On uninstall you will get a warning and all you will have to do is choose yes and that all it takes to remove a annoying app that you may have wanted to uninstall for the longest while.
So which Android bloatware did you remove from your device and which device was it on? please share in the comments as this can indicate to other users whats safe to remove so they can do so without fear as well on their device.