Have you ever tried to make a call and when you dial the number you see the notification : Not Registered On Network pop up and you are unable to make any calls. This is a really common occurrence and is something we all encounter from time to time on Android devices and it can be a big setback especially when you need to make that important call. This article will show you a possible fix you can implement in order to correct the error and regain the use of your phones network.
Description of the Problem
Along with getting the error that the phone not registered on network you may also see the notification Emergency calls only and your signal strength may be very low. This will result in all major carrier services not working such as Phone calls, Mobile Internet and MMS and Text messages and so on.
How to Fix Not Registered On Network for Android devices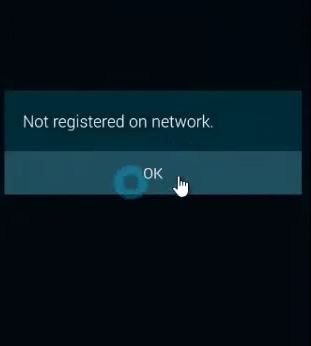 Note your settings may be a little bit different depending on the version of Android you are using but you should find the correct options under Mobile network settings:
1. The first thing you will need to do is go to settings .
2. Next select more networks and then mobile networks.
3. After this select network mode which may be on WCDMA only and change it to GSM only or whatever is the type of network of your phone carrier such as LTE and so on.
4. Next select network options and allow it to scan for available networks and when finished select your network,if gives an error keep selecting it until it is selected and hit on register on network if it does not auto register.
If it again taking too long try exiting and doing the process over also move to an area with better signal and disconnecting from stuff that might interfere such as WiFi may help. You can also remove your SIM card and make sure it's seated properly or toggle Airplane mode on and off
When you are finished you can once again try making a call and see if you get the Not Registered On Network error that you were getting earlier, also rebooting your phone if it has not been rebooted in a very long while may also help in having it function as normal in my experience.
You know the drill guys please do let me know if you found this useful and if you did something a bit different that worked please share what you did along with which network you are on as you might just help in saving some other user some precious time and effort. Also share this article and do consider subscribing to the blog for regular updates and feel free to check out some more articles.