I recently needed a Nano Sim Card Cutter and decided to pick up one from Amazon. When I was finished doing my research I decided to go with the number one Nano SIM cutter. That was the Aerb brand. It's a sim cutter that's designed to cut standard or mini SIM cards into Nano SIMs. In my case I wanted to cut down my Micro SIM to a Nano.This was because I was upgrading from a Galaxy S5 to the Galaxy S6.
What devices Uses a Nano SIM?
In case you wanted to know which devices uses a Nano SIM then all newer devices do. This new standard in SIM sizes allows for your Phone to work with your cell carrier while taking up little space in the phone. This can be used to make phones smaller and hold additional components.
Device such As the iPhone 5, iPhone 6,iPhone 6s and above use the Nano SIM. The Samsung Galaxy S6, S7, Note 5 and up wards also uses a Nano SIM. Plenty of other phones such as the Moto x and much more devices use it as well.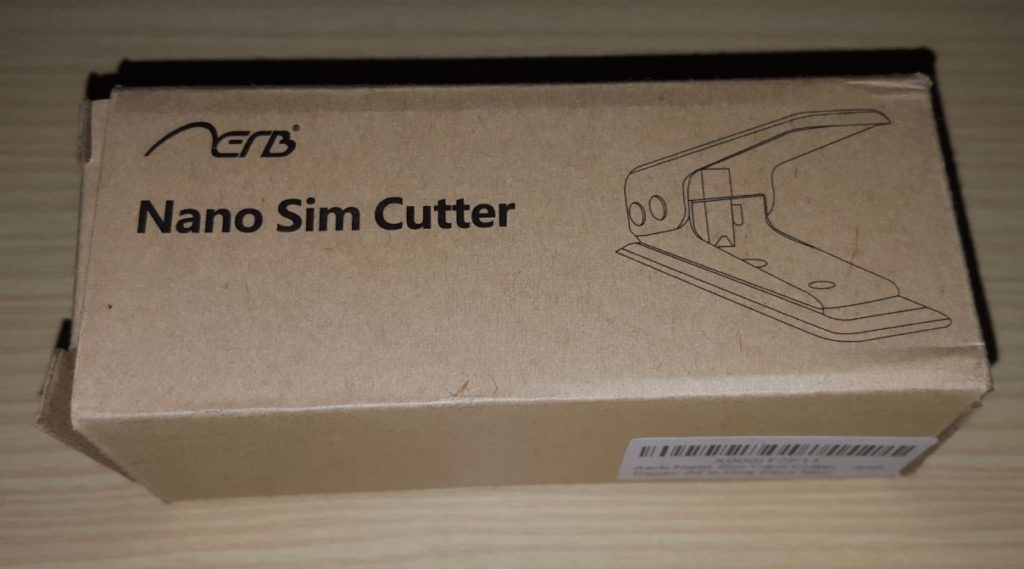 Whats inside the package:
Inside the package you will find all of the following: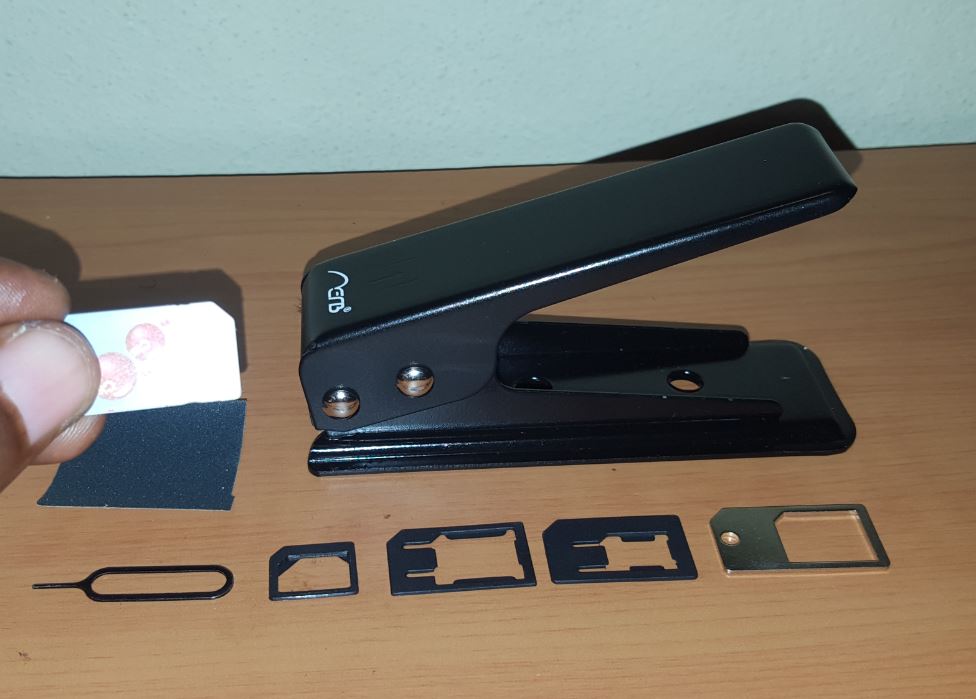 The Aerb SIM cutter.
Sand paper.
SIM ejection tool.
4 Different size SIM converters made of plastic and metal (Micro and Full size)
The Aerb Nano Sim cutter
This SIM cutter works quite well. It takes a full size SIM card and you can cut it down to a Nano size. The package includes tuns of extras such as a SIM ejection tool and an abrasive piece of sand paper. This is so that you can rub down the jagged edges of the freshly cut SIM card for easier fitting. Cutting is easy as the SIM cutter was very sharp and I only needed to apply mid to low amounts of pressure.
The creators were also very considerate to include converters to convert the cut Nano SIM back to a Micro or full size SIM in case you need to switch back to a device that used either size. The cutting instructions are written on the box for convenience in pictorial form. Also just in case there is an orientation diagram on the bottom of the SIM cutter.
Old Full Sized SIM cards vs new
You might have an old SIM card that has a large golden center that the SIM itself and be worried that the Cutter actually cuts the gold portion. Don't be as it only removes section of the gold edge and the SIM will still work. I have seen cases where an entire SIM was broken as the center portions was unbroken and it still worked.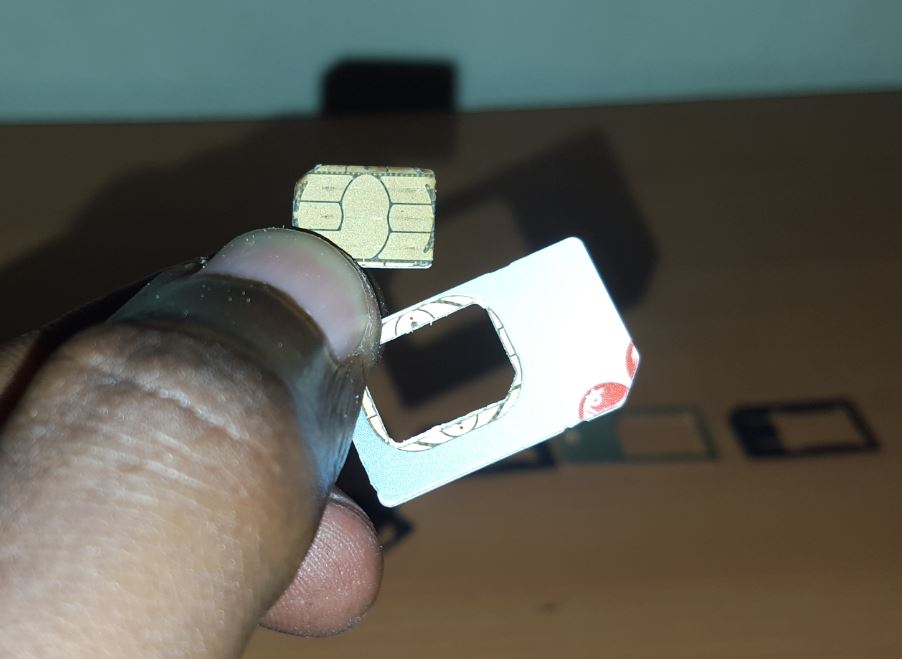 For new Full sized SIMs with a small golden center piece there is no worries as these are ideal for cutting and you will have no issue.
Final Thoughts
This is a great SIM cutter and one that I highly recommend. You get lots of useful extras and it works even after hundreds of cuts. The black stainless steel finish is simply beautiful and is a must have in case you need a reliable SIM cutter look no further.