Today I am going to show you how to do a Samsung Gear S Hard reset. This can be very useful as the Gear S is a smartwatch and you may not know the button combination used to get into recovery and how to wipe the device or factory reset it. Well don't worry as in this guide I have made things very simple for you by outlining two methods you can use to perform a reset on your device with easy to follow steps.
Why Hard Reset?
As with all Android devices sometimes the device may be operating slowly, getting errors or you have locked yourself out as with regular phones and tablets and you need to do a hard reset. Whatever the reason returning the device to an out of the box state with everything erased may be also done when you are about to sell it to a new person and want to erase all your personal data.You can also do this when you want to pair your device to a new phone as well. So the reasons vary for doing this.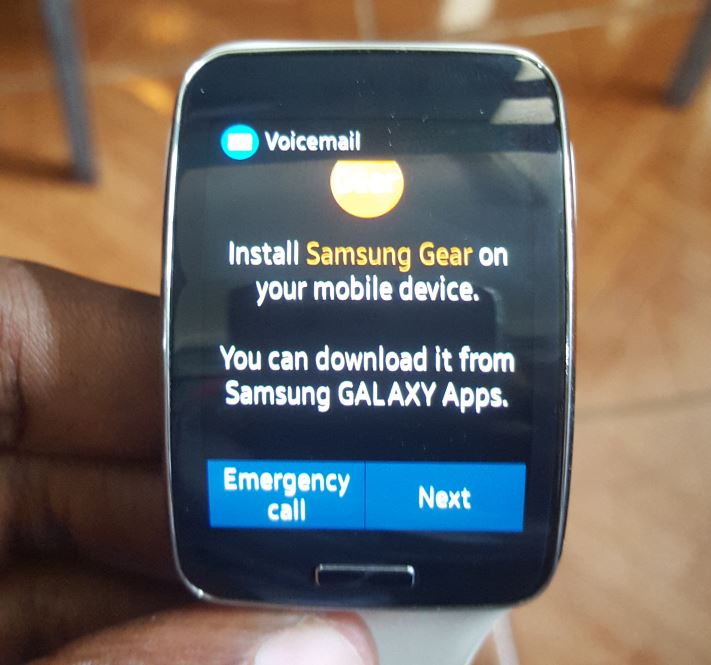 How to Perform a Samsung Gear S Hard Reset?
Here is how to Hard reset Samsung Gear S manually:
1.Do be warned this will erase all your data. So do a backup of important data if you can before proceeding.
2. Power down your Gear S smartwatch.
3. Press and keep holding the power button and when you see the recovery menu.Press the power key repeatedly to move through the on-screen options.
4. Press power until you go to the :recovery option. Stop pressing once the option is highlighted. The Samsung Gear S logo will appear on-screen, allow the device to do its thing.
5. When finished the device will reboot and will be reset.
How to Rest From within the Phone Menu?
This is a alternative method of resetting the smartwatch which is easier while the device is on:
1. From the Smartwatch home screen swipe up to see the all the Apps on the smartwatch.
2. Next you want to go to settings and scroll down and select the option reset gear.
3. Next read the notification and select OK. All it to do its thing and configure itself after finishing. The process is short and should take 2-5 minutes tops.
I do hope you were able to reset your Samsung Gear S. If so do leave a comment below and also take the time to read our other articles and consider subscribing to the blog it was a pleasure having you here.
Continue Reading we have even more Tips for you: