Today I want to look at how to Hard reset Galaxy Tab 4. By doing a hard rest you will be erasing all the data that's on the tablet. It's a good idea to do a backup if you can before attempting this process. We usually do this in cases where your device is having severe issues such as constant app crashes, you are about to sell your device, you input your password or pattern to unlock your device incorrectly too many times and get the screen indicating too many pattern attempts and so on.
You can use this method to get your device back to a factory state by using the button combinations below. This is the manual method and works in almost any situation as you don't have to go through device menus in case its inaccessible or can't be accessed for some reason such as slow downs or a viruses.
Video Demonstration
Watch the video below or follow the instructions just below it to see what should be done step by step.
How to Hard Reset Any Samsung Galaxy Tab?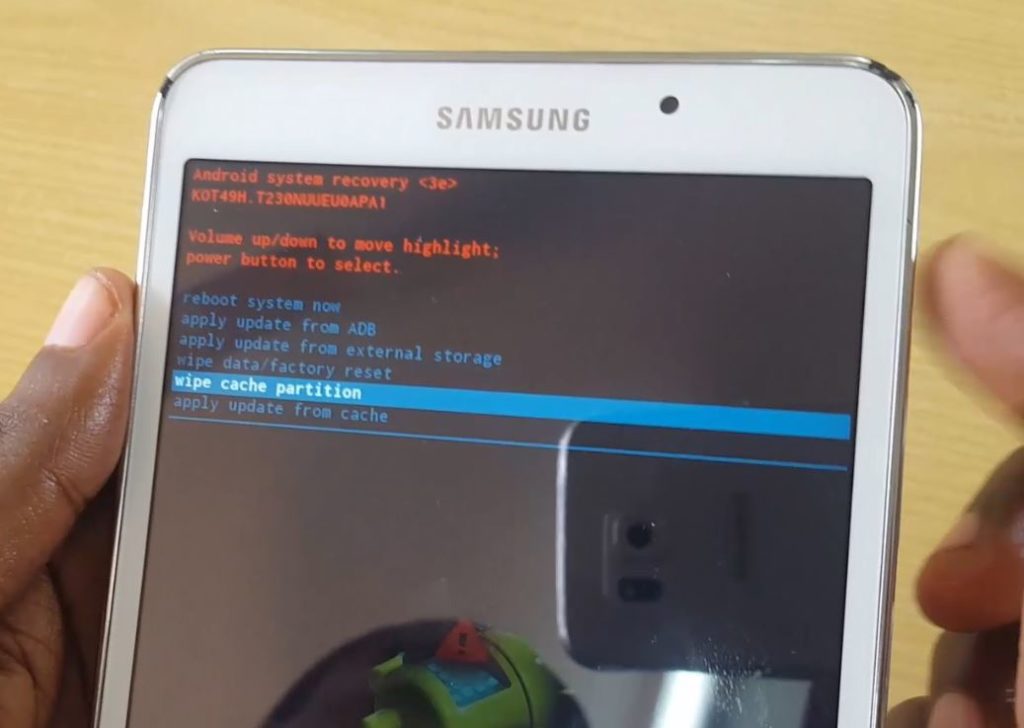 To demonstrate we will be using a Galaxy Tab 4 but do note that this will work with just about any Samsung Galaxy tab to reset them.
1. Power down your Tablet.
2. While the phone is off hold the following buttons all at the same time: Volume up+Power+ home button.
3. As soon as you see the Samsung Galaxy splash screen you can let go. You are now in a special mode called recovery.
4. Use volume down and up to navigate and power to select. Go to the option on-screen: Wipe data factory reset. After this select yes and your device will be wiped.
You can also wipe the cache Partition too. Finally reboot the device.
That's it when your device reboots you will set it up as the first time you took it out the box as the internal data of the tablet has been wiped. Do also note that anything on your MicroSD card will be safe and is not touched during this process.
So what do you guys think? were you able to reset your device? let me know in the comments below and do share this article online as it would be much appreciated.