Android 6.0 and above is big on security and as such users have been granted access to Android app permissions. This is a great way to manage apps and limit or grant them access to various aspects of your phone. You can even revoke access of apps later on if you so choose. In this article I will be showing you how to access the feature that's baked into the Android 6.0 and above OS and use it.
What is Android App permissions?
Have you ever being installing an App and notice it notifies you on install that it will need access to your: Messages,phone logs,camera and sole ownership of the kids and family pets? Of course you read those sections each time you do a app install and you never mindlessly click next. Well Google want to make sure you know at all times which apps have access to the more sensitive aspects of your phone in newer Android versions.
Now some apps do have legitimate reasons to need access to your phone and camera, such as a backup app needing access to phone logs so it can actually back them up. But other times some actions can be deemed suspicious such as a flashlight app needing to access to messages and so on.Especially if such an app should not have need for such access. From now on you can see the apps and revoke and grant access even after they are installed.
How to Access A
ndroid app permissions

in Android?

Follow the instructions below or watch the video above to see exactly what to do.

1. Go into settings.

2.Next Scroll down to Apps.

3. Once you are in apps look in the upper right of the screen and click the gear icon or similar button that's there based on your device.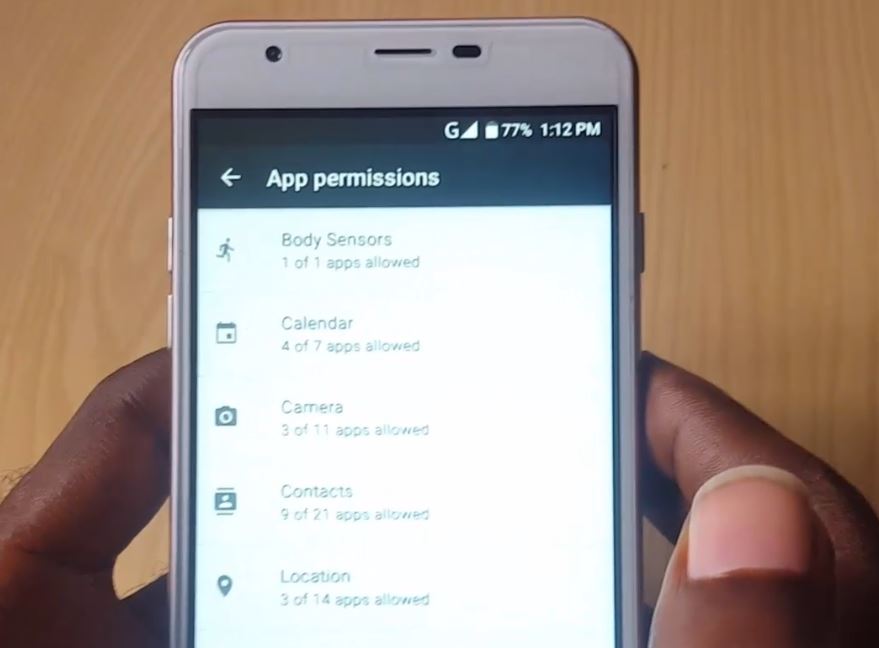 4. Next select App permissions.
5. Once you are on the App permissions screen you can select a particular option such as: Camera,location,contacts,Messages and so on. Once you do so you will see all the apps on the device and which ones can access the feature you have selected. You can toggle the option on and off as you like to grant or deny access to particular apps.
Before you Block access to everything!
As I mentioned some Apps do have genuine need to access aspects of your phone as part of their functionality. So think about it before denying or granting access to any app.
Also do remember to share your thoughts below as it always great to have some feedback and find out if the above article has helped you in any way. Also if it has, do click the share button on the left and spread the word.
Save
Save
Save
Continue Reading we have even more Tips for you: