Are you dreaming of creating an Automated Smart Home using Amazon Echo? Where you can come home and with just your voice give commands and have the lights come on, power up your TV and other devices. Also do other cool stuff as well, similar to movies such as Iron Man or other futuristic movies that we all love to see in Science fixation.
Well today Science Fiction is becoming science fact as we are now able to do cool things we see in movies which was impossible just a few years ago. Now to do these things you will of course need a few things and a main device in the form of the Amazon Echo to bring it all together. But once you do you and the entire house will be one step closer to a smart Home that can do cool thing that will amaze any one whether they are into Technology or not.
What you will need:
All the items below are what you will need to get you started, you will need to thinker around with your setup to get things the way you want them but these are all the parts to really get you to that Smart Home that automated and voice controlled.
Amazon Echo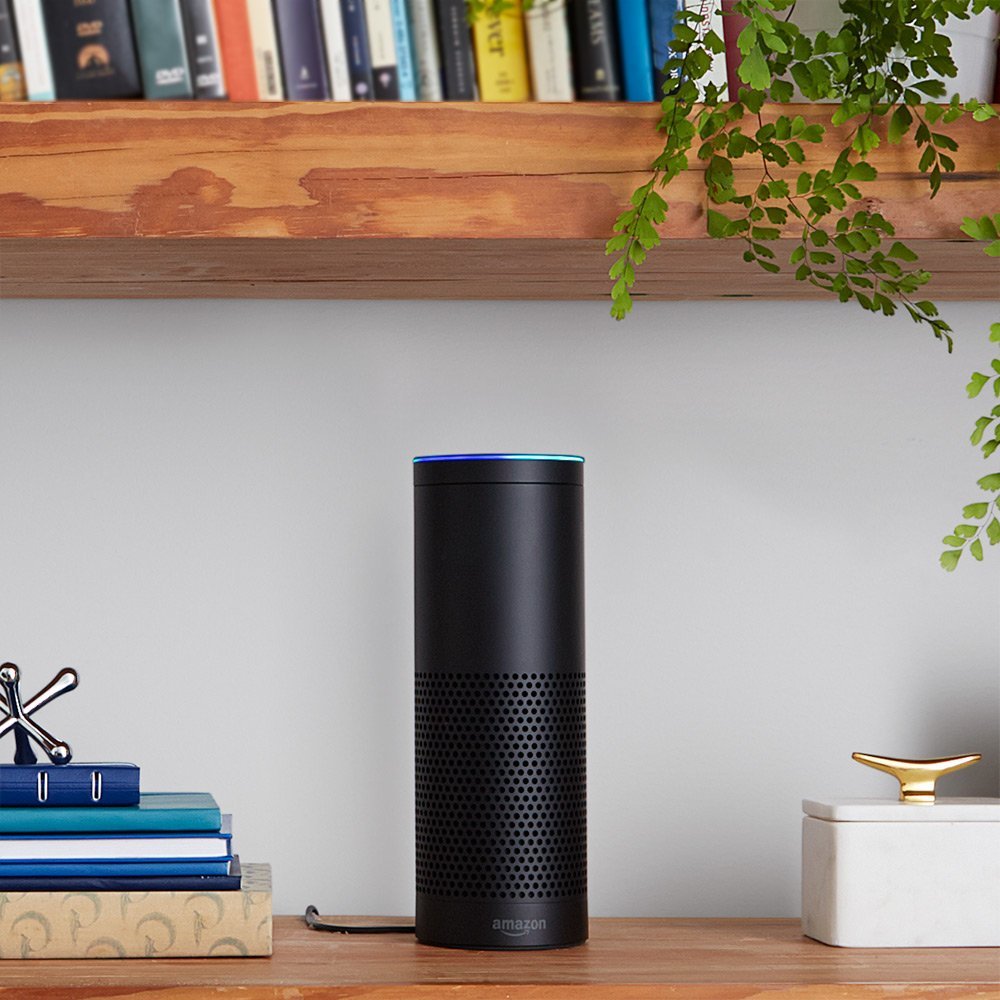 The Amazon Echo will be the central hub of your smart home or the brains that brings all the other devices together as seen below. By itself you can ask Alexa various questions, order stuff from Amazon, set reminders and so on. But when you combine it with the extra gadgets below then it adds extra functionality and transforms a cool gadget into the control center of your Smart Home or apartment.
LIFX + (A19) Wi-Fi Smart LED Light Bulb
This Smart LED Light bulb can be controlled by Alexa with voice control and has built-in WiFi and can also work with other smart devices as well. This model is similar to a 75 watt bulb but there are a number of options to choose from so you can choose one that matches your specific room or go with more than one for every room.You can even control this Smart bulb with your smartphone as well as a bonus with the App for the Smart Bulb from which you can pair the Bulb with your Amazon echo as with most items on this list.
Wemo Mini Smart Plug
A Wemo Smart plug you can again control most devices that are plugged directly into it with Alexa and the Amazon Echo. Its works simply by placing the smart plug into the wall and then plugging a device such as a fan or a lamp and so on into the smart plug and then with the smart plug app pair the plug to your Amazon echo and you will be able to control the device plugged in.
Logitech Harmony Home Hub
The Logitech Harmony Hub is another must have for your smart home and connecting various devices that don't have smart home connectivity features by default. It will require some creative setup but you can connect things such as: Projectors, gaming consoles, Television sets, computers and so. Just about any device can be connected to the Harmony Hub and then be controlled by one convenient remote. You will in most cases need an IR blaster and the internet as well to control things such as the on and off function with the included remote or you guessed it the Amazon Echo and Alexa.
Putting it all together
Setup of the Lights, smart switch is pretty straight forward as I mentioned, all you need to do is use the accompanying app and pair with Amazon Echo as they have Alexa support out of the box. Other devices you own already that don't have smart Amazon Echo connectivity with Alexa will need the Harmony Hub and getting creative, you can find direct tutorials on how to do most of those online easily in case you get confused.
So if you found this article a fun read and you want to take the plunge into home automation and create a truly smart home take the time now know the things you will need. Please share your thoughts below or ask a question and I will be sure to answer directly and finally do hit that share button to show some love right now by sharing this article.
Save
Save
Save
Continue Reading we have even more Tips for you: