When it comes to personal style I think that your gadgets should say something about you and the things that you love, even something as simple as a USB flash drive should have a touch of personality that's stands out from the rest. In today's article I would like to show you my top pics of unique USB flash drives that you will find anywhere, these cool drive are sure to turn a few heads when you whip them out in public and spark a few conversations. So forget what you thought you knew about flash drives and prepare to have your mind officially blown.
My collection of very unique USB flash drives
1. Cute Drift Bottle USB Flash Drive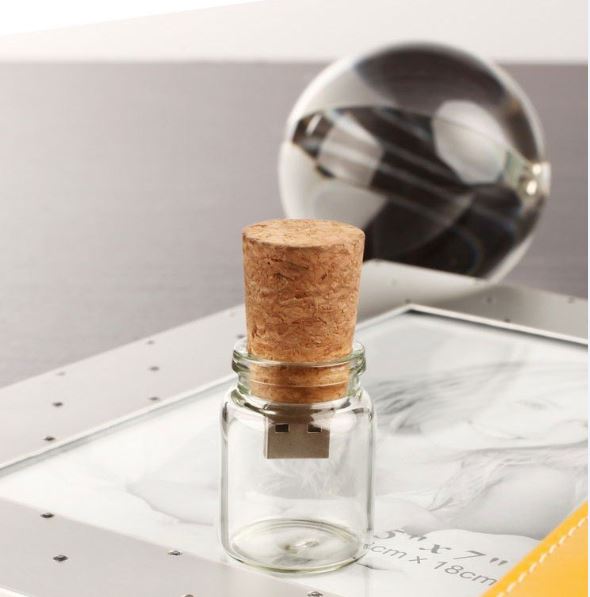 I am sure you have never seen anything even remotely close to this creatively designed and unique Drift Bottle USB Flash Drive, it's very cute and create as the USB flash drive itself is set in a bottle with the cork screw being the drive, similar to the practice of placing a message in a bottle and setting it afloat. Ideal as a thoughtful gift or valentines day present with other items such as a hand written love note who knows what you could do with this.
2. Iron Man Memory Stick Flash Pen Drive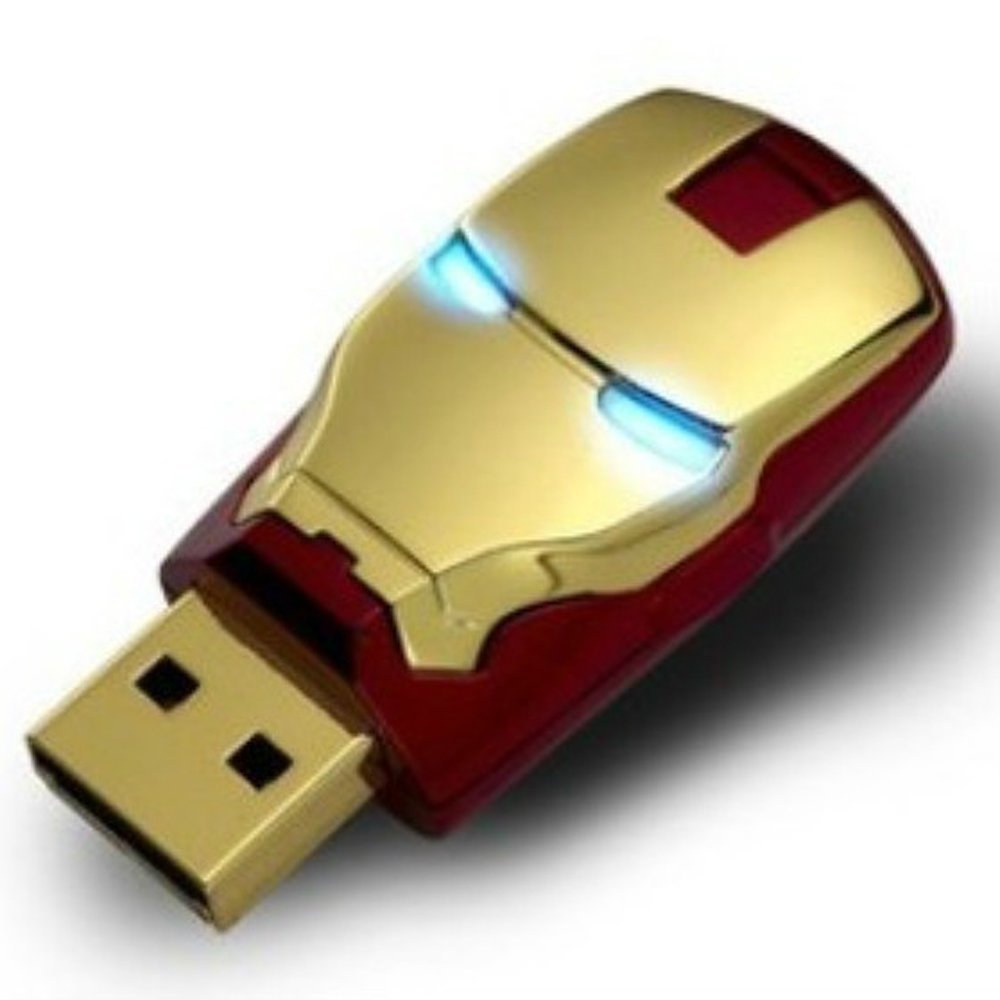 I am a Iron Man Fan and trust me when I say that this USB flash drive is awesome, you will have the choice of choosing between 8-64 GB versions in a silver or Gold version as seen above and what is cooler is that the eyes light up when the drive is plugged in, sorry for Geeking out just now but I could not help it.
3.Pentode Radio Tube USB Flash Drive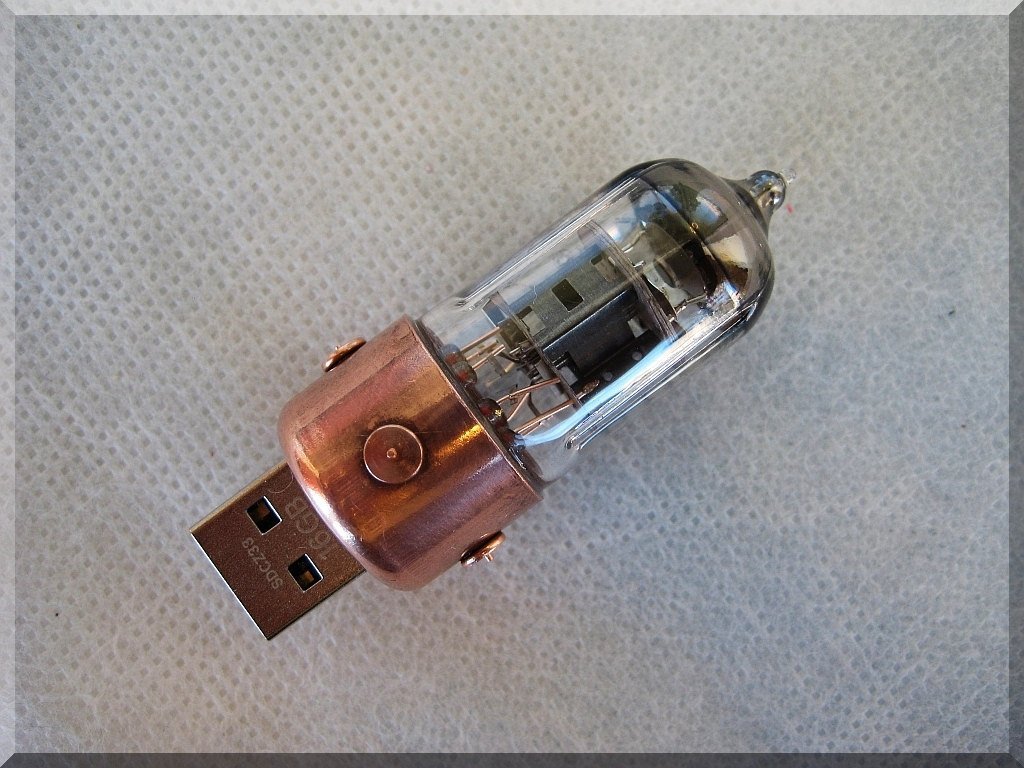 This is a Steampunk Industrial style themed USB flash drive that is made in the form of a Pentode Radio Tube which gives this drive a retro feel for those who may be into those things, they come in various capacities all the way up to 64 GB and as always it will light up to add to the realistic effect.
4. Embroidery Scissors USB Flash Drive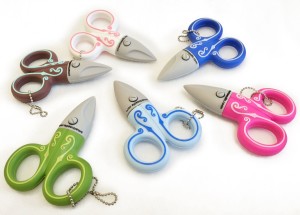 If you are into Embroidery or fashion then you might instantly take to this Scissors themed Flash drive, I simply love the look it's quite a unique USB flash drives, something that you do not see everyday.
5. Heineken beer Can Shape USB Flash Memory Drive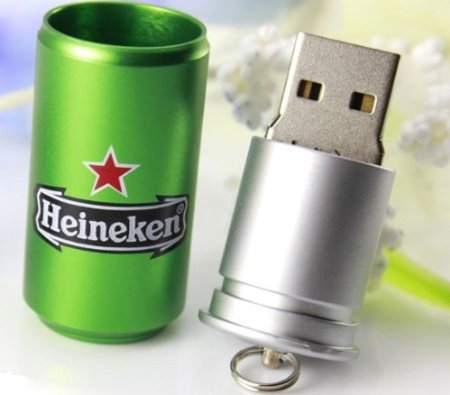 Why not get a USB Flash drive in the form of your favorite canned drinks such as Heineken, Coca Cola or Pepsi? These flash drives are very neat and creative in their design I am sure you will agree.
6. USB Flash Drive Classical Gold and Silver Cubic Diamond Heart Design pendant with Necklace
This USB Flash drive is made into the shape of a Necklace and you will have various styles to choose from, all four styles are different from the others and best of all no one will be able to tell that you are wearing a necklace that's a flash drive.
7. Verbatim 8 GB Dog Tag USB Flash Drive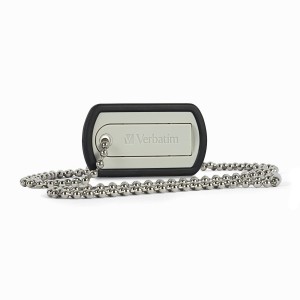 I love military styled Dog Tags they are so cool and with a USB flash drive that's shaped like one you can have both the cool factor and the great convenience of a Jump drive that  you can carry anywhere and no one will notice its a removable storage device unless you tell them it is.
I hope you enjoyed our top pics of unique USB flash drives, its great to own and carry any of these drives around as they are sure head turners and before long everyone will want to know where you got these cool items, be sure to share with all your friends.
Continue Reading we have even more Tips for you: