I recently got my hands on the OLALA iDisk Mobile Memory for iPhone and iPad and I am excited to bring to you today the review of this great product. I want to thank the Guys at OLALA for sending me this Mobile memory and the Power bank we reviewed recently. Please note this review is my honest opinion of this product and I wanted to be totally transparent with my readers. With that being said let's get started.
OLALA iDisk Mobile Memory
The first thing you will notice about the OLALA iDisk Mobile Memory is how simple it looks in design. The unit I got for review is the 128 GB and this review should apply to any version you may have regardless of capacity. The Memory come neatly attached to a Black cardboard card packaging with the product towards the center. The features are also laced across the surface of the packaging. Overall this is good presentation and the product looks great.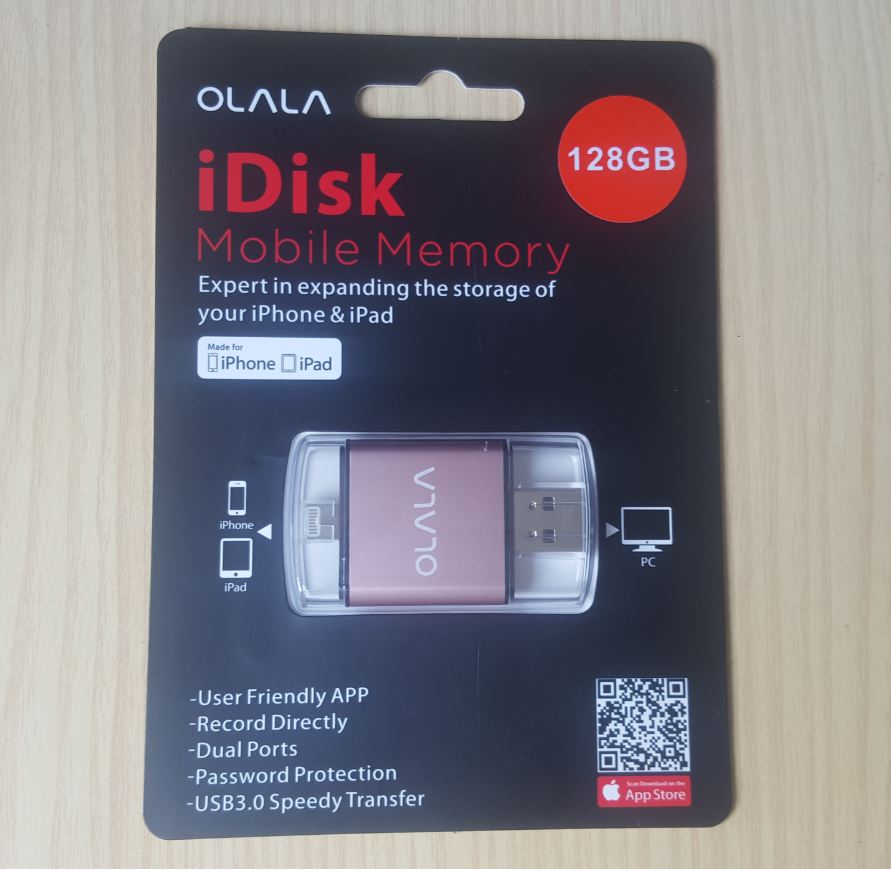 The Mobile Memory has two connections of a USB 3.0 end as with a regular flash drive which is covered by a transparent cap made of hard plastic and the other covering the Lightning connector end for connecting with the iPhone or iPad which too has its own plastic covering that's also transparent. The Unit itself is lightweight and can easily fit in a pocket, bag or hand bag. It's just the right size so you wont easily lose it.
In a hurry? No problem get your very own Mobile Memory for iPhone
right here
.
Connecting it to your Phone and computer:
Connecting the OLALA iDisk Mobile Memory to your computer allows it to work just like a regular flash drive and you can use it as such if you choose to.The USB 3.0 allows for very fast transfer speeds when sending big files if you have a blue USB 3.0 port on your computer as well. The real fun part is connecting to your iPhone or iPad at which time you will be prompted to download the App to manage this device. You can also scan the Bar code on the packaging as well.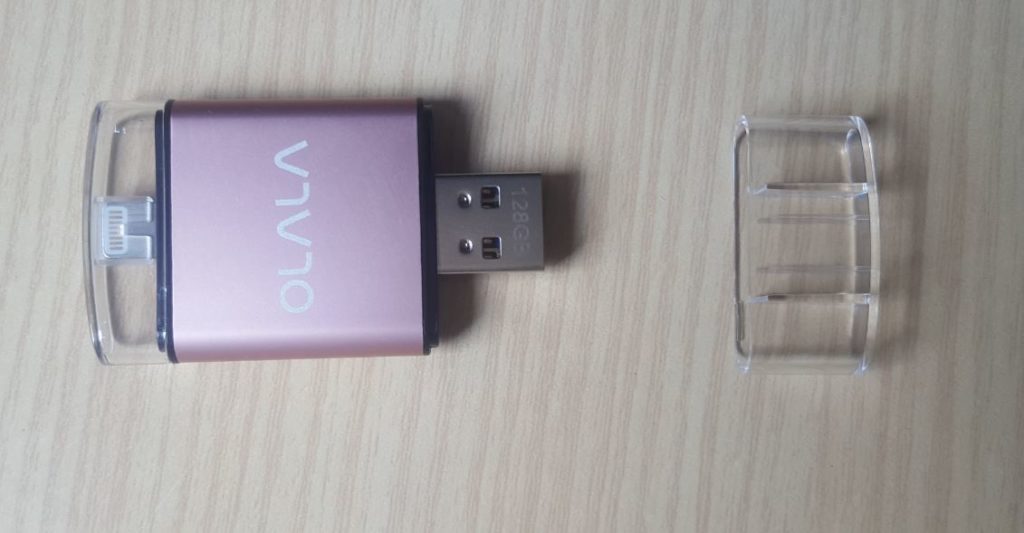 The App has a very simple interface which is very easy to use and you can transfer files between the phone memory or the mobile memory stick. You can switch between the two on the fly or store files directly to the device if you choose. You can even password protect it as well if you desire. You can easily free up space on your device without permanently deleting anything in case memory is getting full phone side. transfer speeds are also good and the device works very well.
Where can I buy this device?
You can look below as to where to get yours right now:
Why you should buy this product?
Great Price per GB and expands your iPhone or iPad memory.
Easily backup and Transfer files from your iPhone.
Well designed and portable.
It Works well.
Very easy to use and intuitive
My Thoughts on the OLALA iDisk Mobile Memory
You are not going to find a product that's better than the OLALA iDisk Mobile Memory on the market. This one has everything you could need, its highly rated, gives plenty of memory and you can off load a bunch of pictures, videos and more unto it all while saving that previous space on your Apple products. You are going to love this thing and the fact it can double as a flash drive only sweetens the deal. In fact if you own any Apple device I suggest you get this and you can get a flash drive and portable memory instead of just getting a flash drive.
The designers of this product did a very good job and I am impressed. So guys feel free to check this product out and do remember to share this article and leave your comments below.
Save