Today we will be reviewing the OLALA 10500mAh Power Bank, the names has quite the ring to it doesn't it? Well the specific model we will be working with for this review is the OLALA PQ100 which in my opinion is a really impressive device right outside the box. To be totally transparent let me start off by saying that this unit was donated by the guys at OLALA for review. With that being said I would like to formally thank them for sending this product for review. To my readers be assured this will in no way affect my opinion of this device as this is my honest opinion.
Whats inside the Box?
Inside the box you will find the typical assortment of items that includes the USB cable for charging the unit and other devices, A instruction manual and finally the star of the show the OLALA 10500mAh Power Bank itself. The first this I must commend is the Plastic stand-off that used to cushion the Battery bank which makes sure that its transported without being damaged. This in my opinion is a great touch.
The overall packaging is simple and the product features are clearly outlined on the package in a simple and easily readable format for those who might pick up the product and need a quick introduction or overview.
The OLALA 10500mAh PQ100 Power Bank
I was really surprised on opening the box as I was looking for a very large and cumbersome power bank considering its charge capacity. To my surprise the OLALA PQ100 is very small and is ideal for portability. I have other battery banks in the 10,000 mAh range and they are much larger, who knew. The next thing I really like is how sturdy it feels in the hand. This thing is a bit on the dense side and weightier than it might seem in size.
On first touch you will feel the Cool touch of the Aluminum Alloy which is cold to the touch. The finish is smooth and I like the overall layout and placements. There are four clear LED's, clearly labeled power, charge, USB ports and you will never have to guess what goes where.
Features and Functionality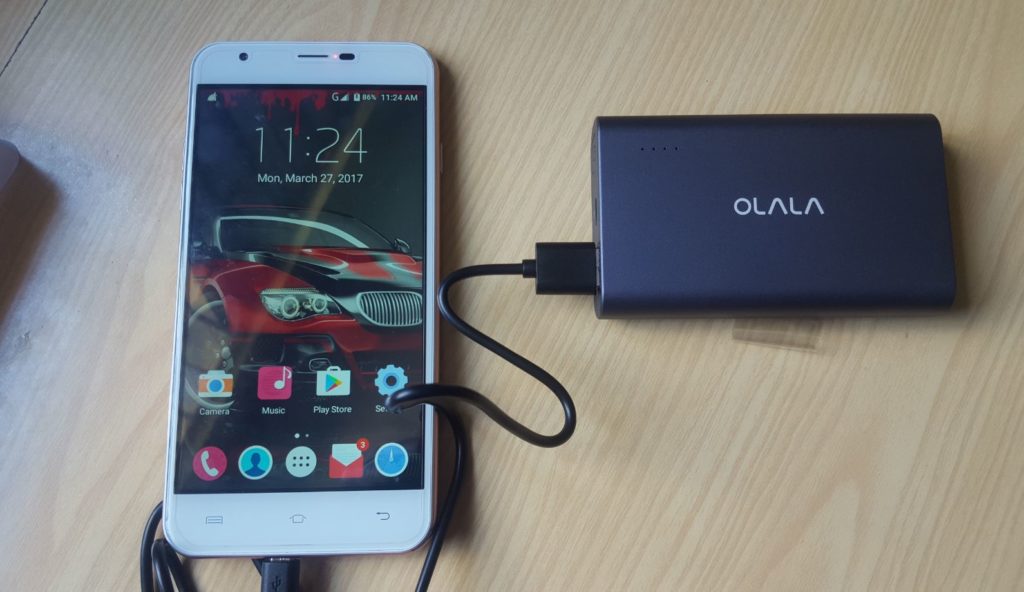 The most stand out feature to me is the fast charging. This feature is not present on all modern  devices you will find for sale. To think you can get fast charging in such a portable form from something so small is amazing. Within 15 minutes you can get a top up to say 30% charge or even full or near full charge in 35-40 minutes of charge if your phone such as the latest Samsung Galaxy support fast charging.This feature is known as QC3.0 Output for quick charging which means less time with your devices is connected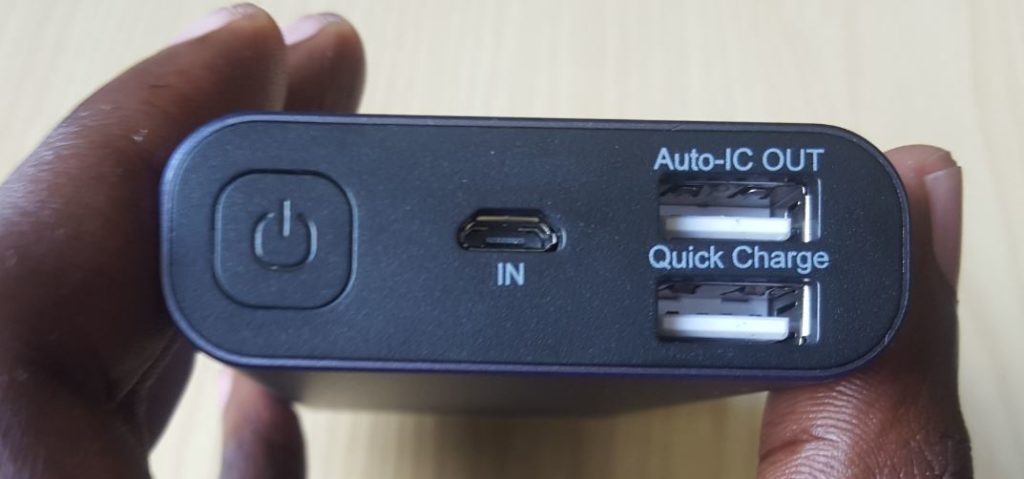 You also get A strong Aluminum casing, Lithium-ion Cells made by Panasonic for maximum reliability and a variety of safety technologies built-in.
Safety comes first
You can charge both Apple and Samsung or other Android products which makes this battery bank an all-rounder through and through. I also love the fact that this thing is made with safety in mind after all battery's in phones seems to be exploding like crazy now a days. You can put that to rest as inside are Panasonic batteries as I mentioned earlier that are highly reliable. This tells me that OLALA is very serious and puts safety above all in their product.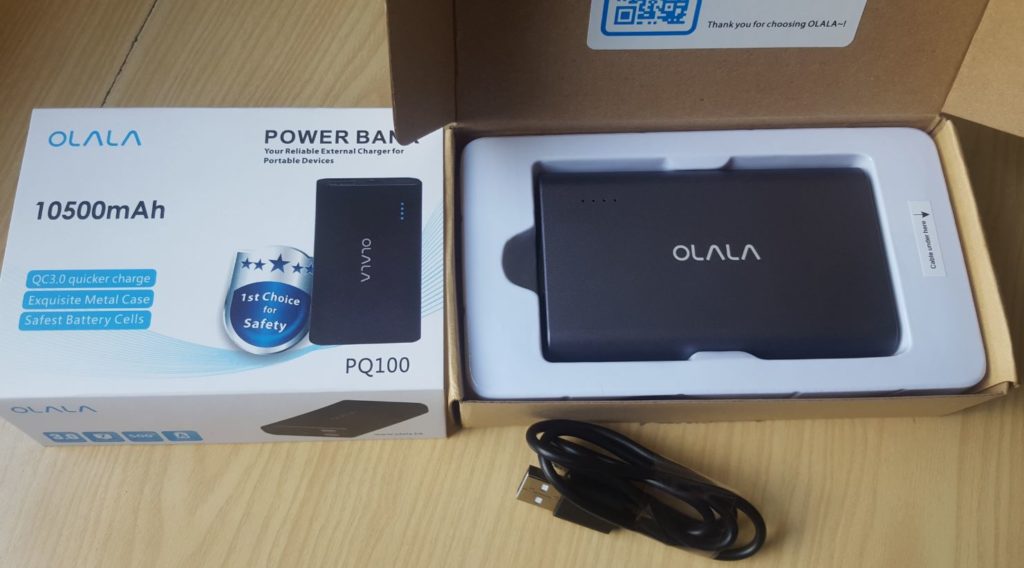 Also never worry about over charging, Short circuit or other fears you might have about battery packs as this device is made with safety in mind so you simply focus on using the device. The Solid metal case will also ensure that your device remains safe while you travel or use it at home or work. You will never have to worry about something going wrong with it as it's quite durable and built to be long-lasting.
Why you should buy this battery Bank?
1.Very Good price for the features.
2.Its really durable as its sturdy and made from a Aluminum Alloy.
3.Built in Over charge and other safety measures for max protection.
4. Supports fast charging.
5. Its 10500 mAh for high-capacity performance energy storage.
6.Small and highly portable.
Why you may Skip his product?
1.Its a bit on the dense side and has some weight to it.
2.Simple display for battery charge level readout.
Where can I buy this product?
You can purchase your very own OLALA 10500mAh Power Bank  below right now:
Final Thoughts
I use Technology allot and I hate it when I run low on power especially as it relates to my smartphone. A major issues I have always hated about most power banks is how long they take to charge devices. With the OLALA 10500mAh Power Bank I am able to take full advantage of my Samsung Galaxy Fast charging features and within a fraction of the time of traditional charging while on the go I am able to once again be up and running. That alone is enough to get this product. Otherwise I love that safety is at the forefront and that this thing is so well-built.
I highly recommend that you get this product as it's a great value and is a solid investment on the part of anyone that own a smartphone or other gadgets. Trust me you will thank your lucky starts the next time your battery is running low on any device and you can whip this out a pants pocket or bag and start charging your gadget again.
Save