In today's article I will be showing you how to Restore or Unbrick Any Samsung Phones Firmware with Kies. This method is a Universal Restore or unbrick method for Any Samsung device and should be able to help quite a few person out of some tight situations where nothing else will work for them. So if your phone wont boot up fully as its stuck on boot, bricked or something similar this tutorial will work in fixing your device easily.
What will this method work on?
This method can work for those who are in a boot loop, device is bricked, stuck on boot or any similar situation where your phone is not operating as it should.It works on any device that works with Samsung Kies or Kies 3.
Devices this will Work on:
This tutorial and tool will work on Samsung Galaxy, Samsung Galaxy 2,S3,S4,S5 as well as Note, Note 1,2,3,4 and 5. For newer devices you will have to read this tutorial here.
What you need to Know?
1.Device Exact Name or Model.
2.Your Phones Default IMEI Number.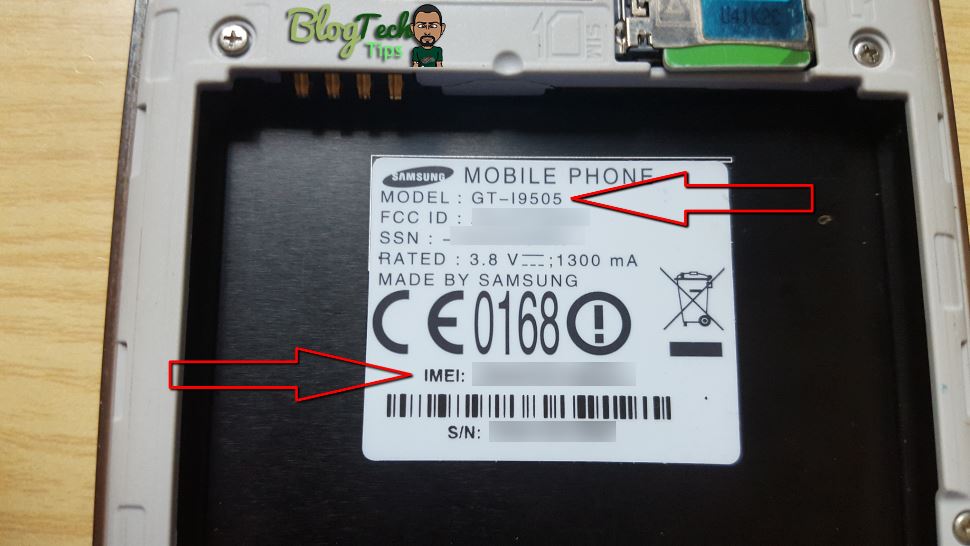 All this information can be found be found either beneath the battery of your phone on a sticker as shown above in the picture or for newer device it's printed on the back of the device usually in fine print towards the end of the phone.  You will need to record this accurately we will need it later on in the restoring or unbricking process.
Video Demonstration:
Watch the video to see how its done, skip to time stamp 9:28 to see the Tutorial or watch the whole video.
What will you Need?
You will need all the following:
1.Download Samsung Kies 3 here.
2. Reliable Original USB cable and Computer.
3.Reliable Internet connection.
How to Restore or Unbrick Any Samsung Phone?
1. Download and Install Samsung Kies from above and install it to your PC.
2. Launch Kies and If it indicates you have an unsupported device do not worry and confirm. Now go to tools,then Firmware upgrade and Initialization and a screen will pop up asking you to enter the Model name of your device, you should have recorded that from before so go ahead and enter it (e.g.: GT-19505) and then  hit OK.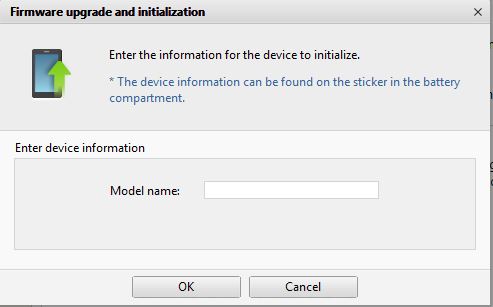 4.On the next screen you will need to enter the IMEI number you recorded from earlier. When done correctly a warning screen will tell you that the device will be reverted to its original settings and you will lose your data.Go ahead and read it and then hit OK if you are OK with that.
Be warned that this will upgrade you to the latest Firmware available from your device carrier.Kies will then prepare for your device, an instruction screen will appear read below to see what to do.
5.Place your phone in download Mode as shown here in detail.Also Make sure the phone is fully charged before placing the phone in this mode. Once in Download mode if you are not sure of the exact model of your device you will see it again in download mode in the upper left of the screen in small print under product name.
6.Connect the USB cable to your phone which is in download mode and attach the phone to the PC by USB cable. The USB drivers will auto install so that the phone can communicate with the PC effectively.
Next hit start upgrade to have Kies download the Firmware or software of your Samsung Phone.Be warned that the file is large and can be up to 1GB or larger so it will take some time to finish, the faster your internet connection the better. No matter what you do dont disconnect your cable during this process. You can see the progress from the progress bar on the computer or the phone.
7. The phone will reboot by itself on completion. Also there should be a message in Kies indicating that you have successfully completed the process. Go ahead and hit OK but still leave the phone plugged and allow it to complete the booting process. Don't worry if it takes longer than normal as this is the usual process for a first boot after doing this.
You will have to setup your phone again as the first time you got it by entering the Language, time date and so on.After this the phone will boot up normally and work as it should.
Final Thoughts
So guys that should be it and if your phone was bricked, stuck on boot or needed to be restored for some reason that should have done it for you. If you found this tutorial useful please leave a comment below and please share this tutorial with a friend on social media who might need it.