Don't you just hate it when your fingerprint scanner on your Samsung Galaxy start acting up? well this happens allot from older devices and even on newer devices and will continue to happen even into the future as the fingerprint scanner continues to be used. Well with that being said I would like to look at How to troubleshoot or fix fingerprint scanner issues on Any Samsung Galaxy. I decide to do this article after encountering quite a few situations where my phone simply refused to accept the correct fingerprint or the scanner started to behave weirdly.
If you are encountering issues as well with your fingerprint scanner then this is the article for you to help you in fixing such issue once and for all. You can use these tips any time you have issue to troubleshoot your fingerprint scanner.
What devices does this apply to?
This will apply to the Samsung Galaxy S8, Galaxy S7, Galaxy S6, Galaxy S5 and any newer device or older devices including the Samsung Galaxy  Note line of phones or other similar devices that have a fingerprint scanner. These tip should work as well if you have another phone that's not a Samsung Galaxy. iPhone users can read this article here.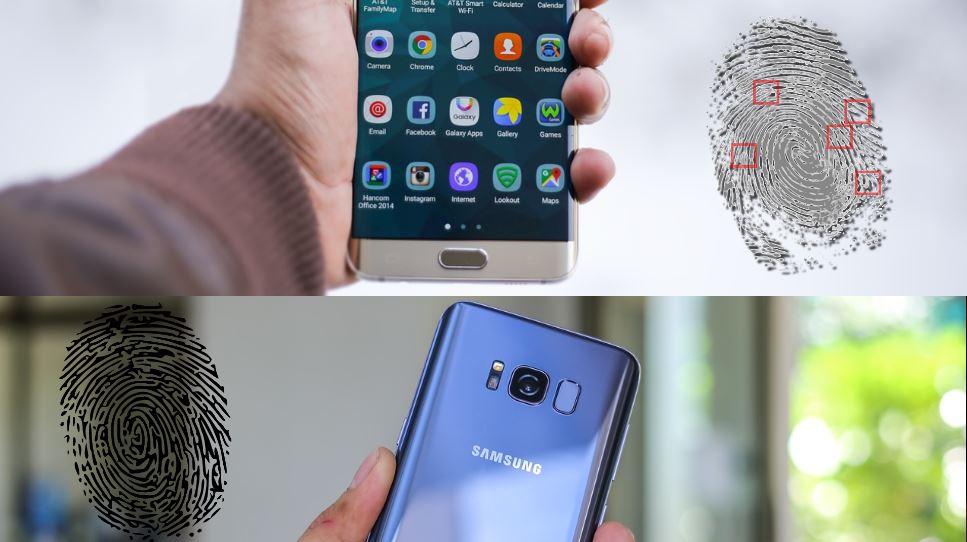 How Troubleshoot Fingerprint Scanner Issues:
Try all the following in the order given and one should solve your fingerprint scanner issue. You can also watch the video below to see exactly what to do
1.Clean your Fingerprint scanner: If oils, dirt or other foreign materials get on the Fingerprint sensor it can smudge the sensor and affect its ability to unlock your phone or recognize your fingerprint. I suggest you clean the sensor with a lint free cloth, cotton or some other similar material. You can also damp the material in Alcohol as well slightly before cleaning.
2. Your Phone has been on for too long/Overheating: If your phone has been on for weeks it will start to behave weird. It's always a good idea to reboot once a week or every few days. If your device has been on for days reboot as this can cause the Fingerprint sensor to act oddly.
Similarly if your phone is overheating the fingerprint sensor may not function as it should. I suggest you power down the phone and allow it to cool before attempting to use normally again. The sensors should start functioning as normal when things cool down.
3.Your Fingers are Not making contact with the sensor properly: If your finger is partially or oddly placed on the sensor it may not be detecting your fingerprint correctly. Also Make sure to leave your finger long enough on the sensor so it can detect your fingerprint,if you remove it too fast then it wont be able to read it.
4.Clear Cache of the Fingerprint System App: To do this go to settings, then applications, Application manager, then all and look for Fingerprint and click on it. Next clear cache and force stop the app and finally reboot. When you are back up the scanner should work.
5.Delete and Re-enter your fingerprint:Go to settings, Lock screen and security,finally go to fingerprints and then finally delete and replace the fingerprints or add new ones. By re-scanning your fingerprints it may help in most cases to solve the problems you are having such as recognition by the phone.

6.Last Resort: If all else fails then backup your phone and its data and then do a reset or hard reset. This will delete all your data but may be the only way to get your Fingerprint scanner to work normally.
Final Thoughts
That's about everything on how to fix fingerprint scanner issues on Any Samsung Galaxy or troubleshooting issues to get things working as normal, If you found the article useful then please share this post on social media and please check out a few more articles on this website.