Just when you thought Whatsapp could not get any better they go ahead and add a bunch of new exciting features you were dying for. Among these new features the most exciting feature is the ability to share any file with a limit of 100 MB. The file can be anything such as Video, document, Audio and so on. As long as it's on your phone and you can get to it you can send it though Whatsapp.
This new feature is great as it add a whole new dimension to the app as now it can be used for more of what users love including collaborating with friends, coworkers and so on as you send files back and forth. So that's means you can send raw files such as pictures and video without them being compressed or you loosing quality as a result.
All the New Features:
The new features include: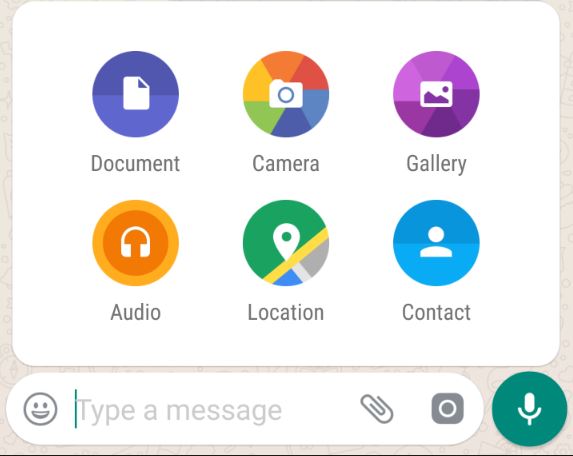 You can now send documents of any type.
From the In-app camera, you can now swipe up to see all your photos and videos.
When typing text in chat, you can tap and hold to select the text to easily bold,strikethrough or italicize it.
Various design improvements for voice and video calls.
Video Demonstration:
To better see these new features in action check out the video demonstration below by hitting play to see exactly what I mean.
Final Thoughts
I am loving the Whatsapp new Features Share any file along with the other cool new additions that have been built-in.Just makes you think what new feature they will add next that will really make this app even more useful than it is already. I would love to know what you think of the new features and you can do that in the comments below. Also do share this article on social media and get others informed about these new features.