The Samsung Galaxy Note FE or "Fan Edition" is finally available on the market and if you are not aware of what this device is and why it's called FE let me enlighten you. The Note FE is available in places like South Korea and will also be available globally soon but you don't have to wait as you can get yours on Amazon or Ebay easily unlocked and used it with any carrier globally.So if you are interested to get your hands on one early that's the way to go.
What is the Note FE Exactly?
The Note FE if you did not know is the re-branded Note 7, yes the same one that was known for you know what. But the phone was so popular and with all the recalled units Samsung had lying around they simply fixed the battery problem and gave them a new name, updated the software and wallah the The Galaxy Note Fan Edition was born.But seriously don't worry these things should be super solid as Samsung would not risk there reputation which they have just recovered on another mess up.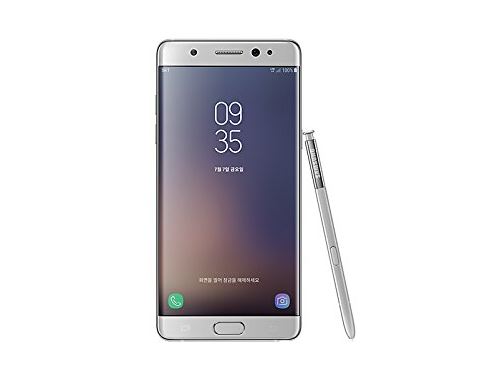 Is it worth Buying?
The Note FE is just as expensive as the Galaxy S8 and the core feature and specs are in tact from the Note 7. It will come this time out the box with Android 7.0, the back and the front is curved and it should feel great in hand, it has a S-pen, the Fingerprint sensor is in the front beneath the home button.
There is USB type C connector, the screen is curved. All things considered if you loved the Note 7 and wanted a second chance with that device without the flaws now is the time to take advantage of and get the Note FE as all the old flaws have been fixed and this phone is still a solid contender despite the release of newer phone it's that good.
Where to buy?
You can get yours right now unlocked below.
So what do you think of this phone? should Samsung just have let it die or do you think it was worth bringing it back and breathing new life into it? Well please share your comments below and do also share this article with a friend on social media.