Its amassing the variety of cool things the Galaxy S8 can do. Among them we have the ability to use your Galaxy S8 as a real ruler. Yep the Galaxy S8 and similar devices with an edge panel can be turned into a functional ruler that can be switched between inches or Centimeters easily. So thats one less tool you will have to carry around. So learn right now: How to use your Galaxy S8 or S8 Plus as a Ruler.
Turn your Galaxy S8 into a functional Ruler:
The best part about this tutorial is that you do not need any additional apps as the functionality is built right into the Galaxy S8, you only need enable the feature. Watch the Video below to see exactly what to do.
1.Slide out the Edge panel.
2.Select the gear icon at the bottom of the screen.
3.Slide through the available panels and select: Quick tools.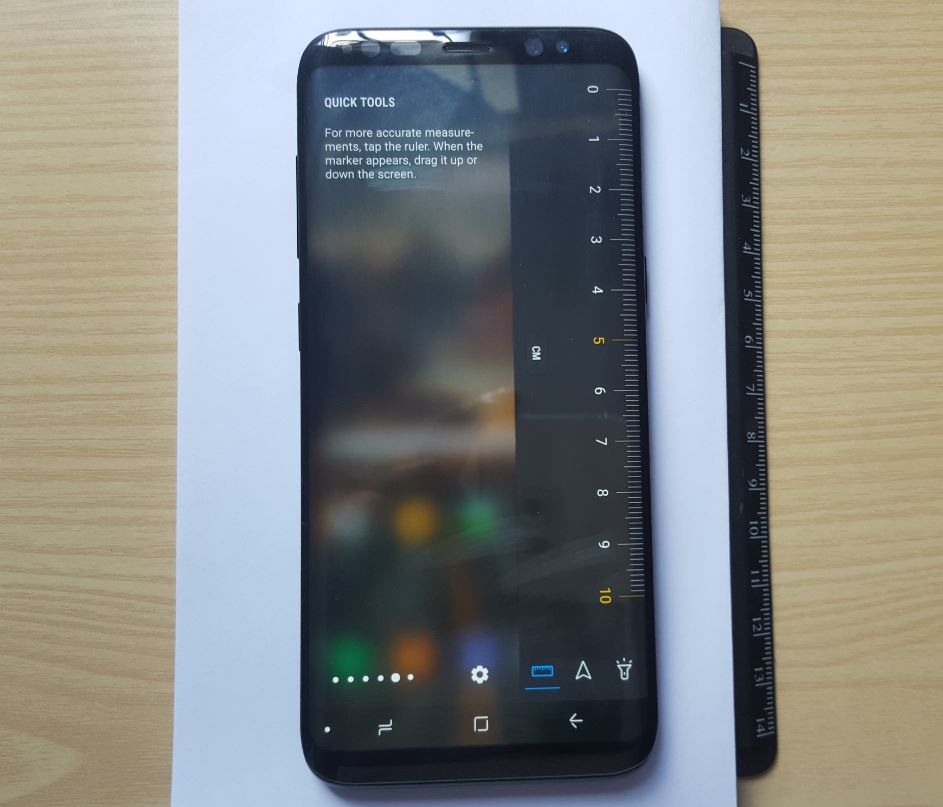 4.Now when you go back to edge panels the Quick tools menu will show up. Simply slide through the edge panels until you see it, you will notice it has a Compass,Flashlight and ruler in the bottom section of the panel on the right.
5.Select the ruler, now you can switch between Centimeters (CM) and inches by tapping the unit and use the ruler as you would a normal ruler by using the right curved edge of the Samsung Galaxy S8 or S8 Plus.
Video Demonstration:
See it being done below in the video.
Final Thoughts
I do hope friend that you were able to follow along and you now know this cool trick of using your Galaxy S8 as a Ruler. Best of all this ruler is actually useful in such cases as school, work or on the go when you need to measure something very accurately. If you thought this was useful please share this article with a friend or two. Also leave a comment below sharing your thoughts.