So we all know Auto rotate, some of use love it others hate it. The big thing though is that it's actually very important in some situations and can be really annoying when its missing or not working. So in today's article we will be looking at how to fix Auto Rotate problems on the Galaxy S8 and other similar devices. If you have an older or newer device you can test this fix out as well as it should work on any Android device with this issue.
The Problem
Auto Rotate is not working on your device or in other words when you have Auto Rotate enabled and turn the phone horizontally it does not orient the screen as it should which should flip the content to match the new orientation according to how you are holding the device.
How to Fix the Auto Rotate Problem Samsung Galaxy S8?
1.First try the obvious and swipe down from the top of the screen to bring out the notification tray. Now look in the quick toggle area and look for the auto rotate icon and make sure it not on Portrait as that means it off. Tap it until is says auto rotate showing a rotating symbol.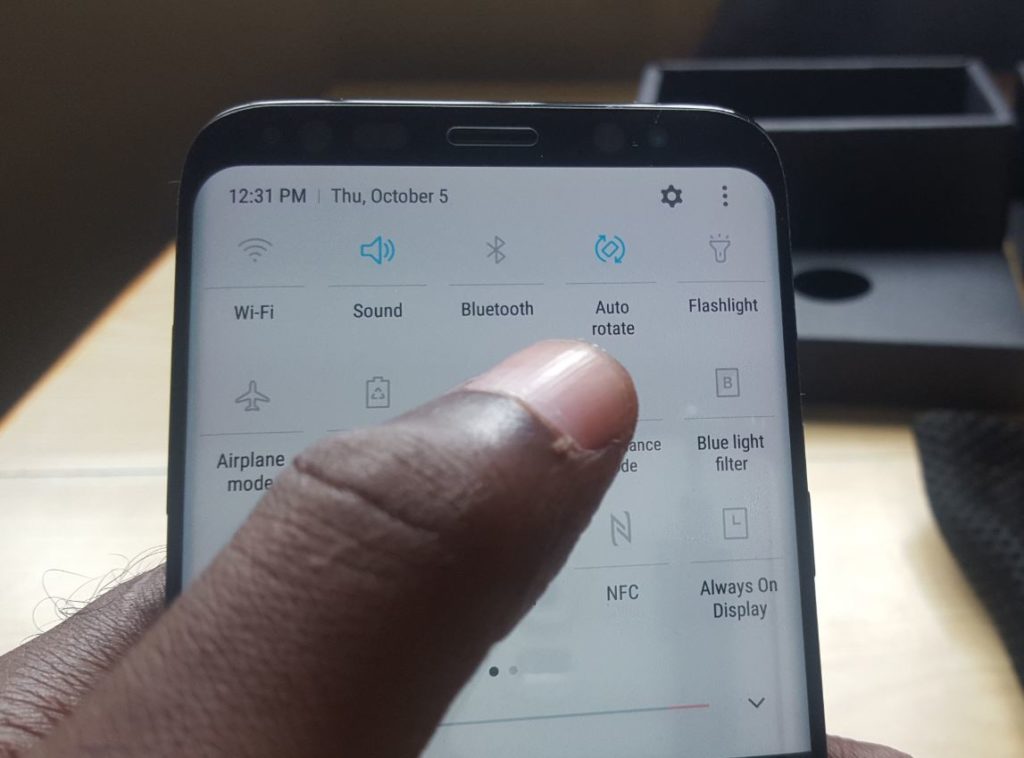 2.If that did not work then download a third-party App for controlling rotation from the Play store. If the issue is caused by the phones operating system an App might be able to change it and bypass the bug. Go to play store and search:Rotate screen, you can try any of the Apps with a good rating.
Once installed use the App to enable Auto rotate easily.You can even have a more refined control over rotation using the app.
3.Boot into safe mode and then try enabling auto rotate, if the Auto rotate works in safe mode then an app on your phone is causing the issue. You will need to go back to normal mode and find which app is at fault and uninstall it.
Final Thoughts
I do hope you were able to fix auto rotate and get it working once again. It's a cool feature to have and bummer to have it not work especially when you really need it. So guys please take the time to leave a comment below and share your experience with this issue I would be glad to assist you further with any issue you may be having.