Another day and another issue with these modern gadgets. Well today we will be looking at Severe battery drain caused by Cell standby Samsung Galaxy S8,S7,S6 and how to fix it. I found out that Cell Standby was draining an extreme amount of my battery on my new device recently after monitoring my battery usage. A few weeks before the phone was working fine and cell standby was not even in my top 3 battery drainers but here it was now consuming 370 mAh and saying my phone was without signal 29% of the time.
All this is ridiculous as cell signal coverage in my area is fine and the phone was used under the same condition as it was a few weeks prior. So guys let me show you what I did and what you can do too so as to fix this problem if it were to occur in any of your Samsung devices or other branded Android devices.
Battery Usage Graphs
So below as you can see my battery usage graphs with Cell Standby consuming even more than the display of the Galaxy S8 which is ridiculous. The display should easily be in front under all circumstances as far as I know.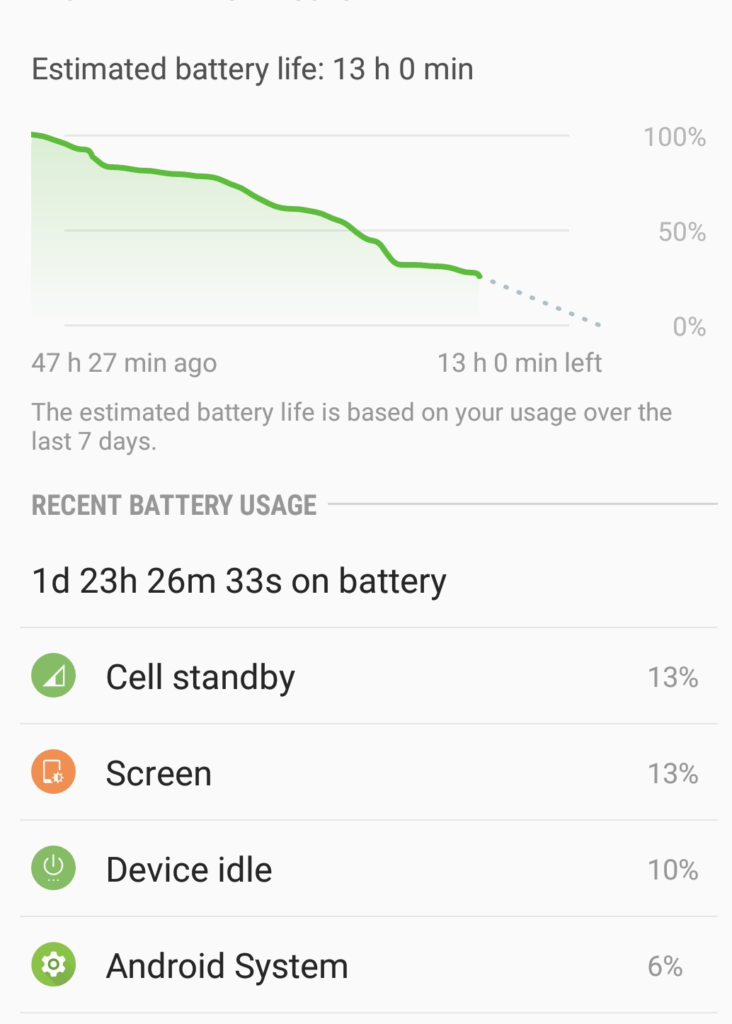 Also notice how much of the battery the cell Standby uses remember the battery of the Galaxy S8 is 3000 mAh total.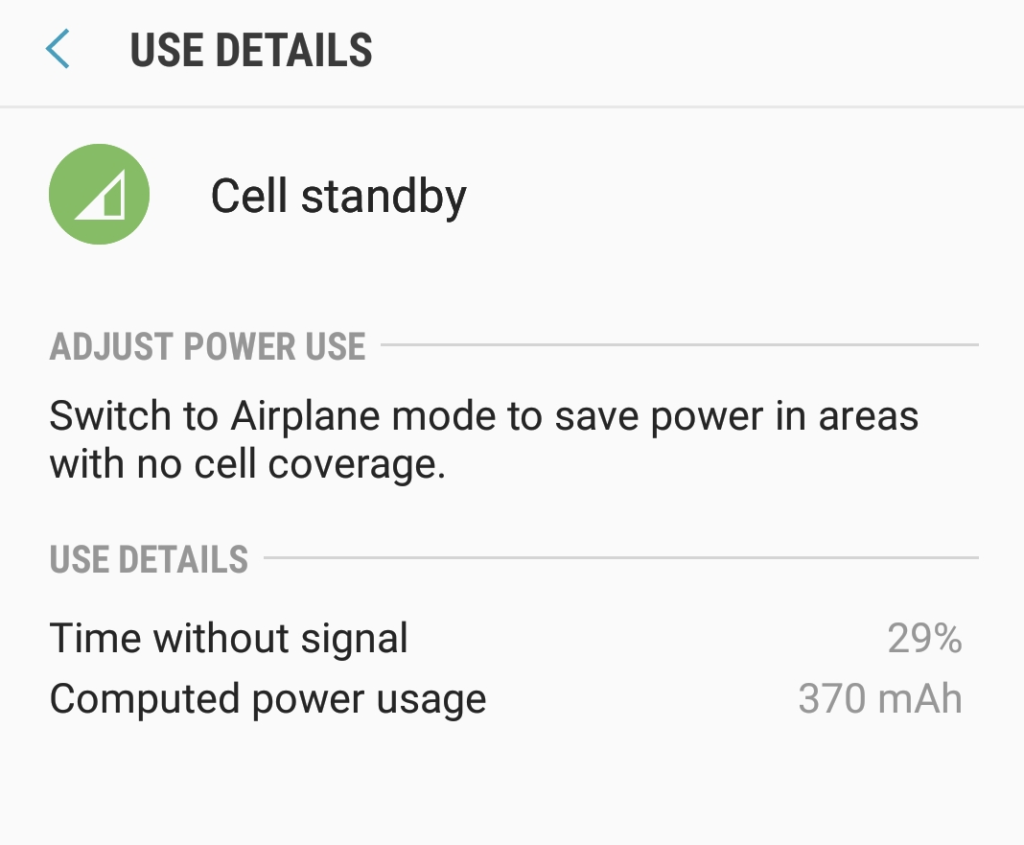 How to Fix Severe battery drain caused by Cell standby ( With Video demonstration)
So if you are having a similar issue on any Samsung Galaxy especially the Galaxy S8 or S8 Plus here is what you do:
1.Reset Network Settings
Don't worry this will not erase any of your data on your phone, so pictures and so on are safe,it will only remove WiFi , Bluetooth settings and passwords which you will need to re-enter later.
Go to settings, General management, reset and select reset Network settings. You will need to enter your Pin or Password and finally select reset settings and that's it. Test to see if the problem is fixed.
2. Reboot your phone.
This may sound dead simple but it has worked in many cases to fix various problems for me. So go ahead long press the power button and power off the phone and then power on again.
3.Clear Cache Partition
To clear the cache partition you will need to boot into recovery mode. To do this power off the phone and hold down volume up+ Power+ The Bixby button and let go when you see the first logo at boot.When in recovery use volume up and down to move through the options and power to select, look for the option on-screen that says : Wipe cache partition and select it. Watch the video above for exactly what to do. Test to see once more if the problem is fixed.
4.Do a Factory Reset or Hard Reset
If you exhausted all options and none of the above worked for you go a step further and do a Hard reset. Be warned this will erase all the data on your phone. I suggest you backup everything before proceeding.
Do the same as above in step 3 but instead of Clearing the cache partition choose wipe data/Factory reset. Read this article for detailed instructions on booting into Recovery mode and resetting your device.
Final thoughts
I do hope that fixed it for you. If not let me know below in the comments so that we can explore the issue a bit more and come up with a viable solution, after all every case is different. Also if this was useful we would like to know and you can take things a step further by sharing this article.