This is something I see happening ever so often where we go to the Google Play Store and when you are trying to download an app or update one it refuses to download at all no matter how long you wait. It may simply indicate that it's downloading but the process does not start and leaves you hanging. Worst of all you usually have internet but still apps don't download. Read the tips below and find out what you can do to actually deal with such problems.
Apps Won't Download From Google Play Store Fix
Try the tips below in the order shown to fix the issue where apps won't download or update in Google Play Store.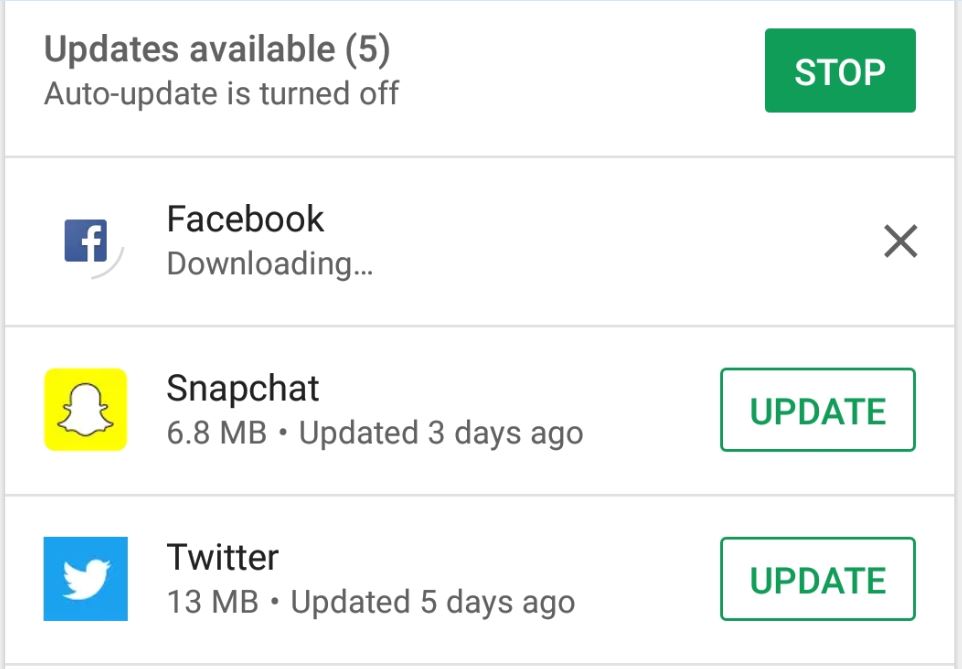 1.Reboot your Phone:
Sometimes this is a simple problem and can be fixed by simply powering off your phone and powering it back on again. Simple I know but in a few cases I was able to fix the issue by doing that especially if the phones been on for a long time without a reboot.
2.Remove Google Account:
Go to settings, Cloud and accounts, Accounts and then Google select an account and click the three dots in the upper right and remove account.Launch Google play and when prompted enter your account details again or enter a new account and sign in once more. Now try downloading apps as usual.
3.Clear Play Store Cache
Go to settings, Apps and find : Google Play Store and then go to storage and clear cache and clear data. After this reboot your phone and try downloading or updating your apps once more. You can also try booting into recovery and clearing the cache partition as well if this method does not work.
Also make sure your Google Play Store is up to date and on the latest version along with Android as a added measure to make sure everything works fine.
Final Points
That's about it and now you should be able to fix the issue where Apps Won't Download From Google Play Store in the easiest way possible as shown above. If you have questions or feedback please use the comments below and do take the time check out even more articles that we have.