If you have been using the YouTube app on your phone you may have noticed that you can't go full screen anymore by pressing a button on-screen which will allow the entire screen to be taken up by the app as it would normally stretch to fit the entire screen without the black borders at the side. In today's article I will be showing you how to fix this issue easily on your device.
The Issue:
You are unable to make the YouTube app go full screen as normal by pressing the on-screen button which usually allows the entire screen to be filled without the black borders at the side.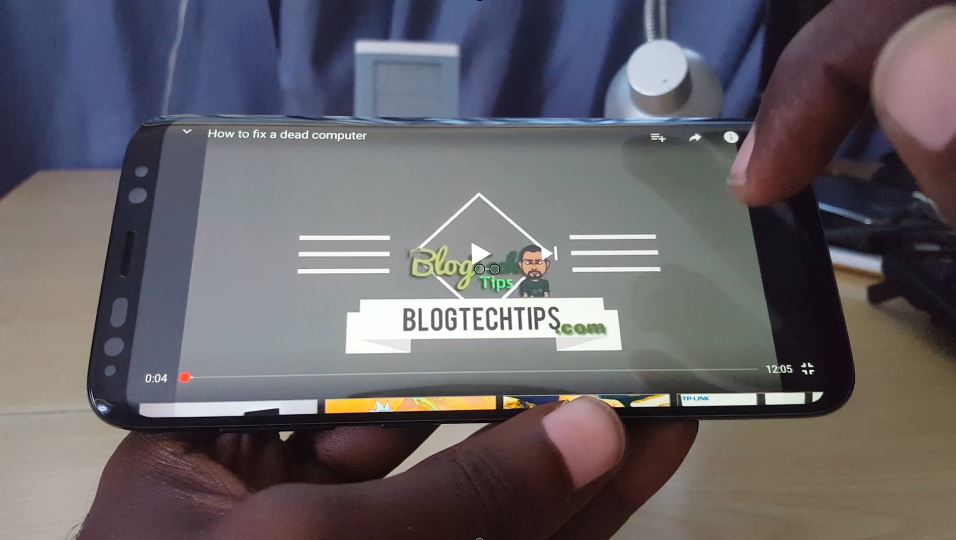 What device does this apply to?
This applies to almost any device especially Android devices such as the Galaxy S8,S8 Plus, Note 8 and more Android devices.
How to fix the Issue?
1.Go to the Google Play Store and update the YouTube app to the latest version.
2.Force stop the YouTube app by going to settings, Apps and finding the YouTube app. Restart your phone.
3.Launch the YouTube app and play a video and pinch to zoom and the video should be adjusted to fit the entire screen.
4.If that fails then uninstall YouTube.
5.Then Boot into Android recovery mode by powering off your phone holding down Power+ Volume up on regular Android or Power + Volume up and Bixby button on Galaxy S8 or similar devices.When in the recovery mode go ahead and clear cache partition and reboot when finished.
When your phone boot up launch YouTube once more and play a video and you should be able to pinch and zoom to be able to Get Full screen back.
Final Thoughts
Guys thanks for checking out this article on Get Full screen back on YouTube Fix. It's a handy thing to know how to now go full screen and how to fix it if the feature does not work after updating to the latest version of YouTube. Please share this article and do leave a comment below and I will be sure to get back to you as soon as possible.