This tutorial is geared at those who are on the iPhone or even other devices, on how to fix Instagram login error. This includes the We are sorry,but something went wrong error and more.
So join me as I show you various steps you can use to get your Instagram account working once more and fix this common login error.
What device does this apply to?
This this applies to any iPhone running Instagram. This should also work for android phones too so give it a try. For this to work you will also need a secondary smartphone as part of this tutorial.
Video Tutorial:
Watch the video tutorial now and to see what you can do to Fix this problem.
How to Fix the Instagram Login Error: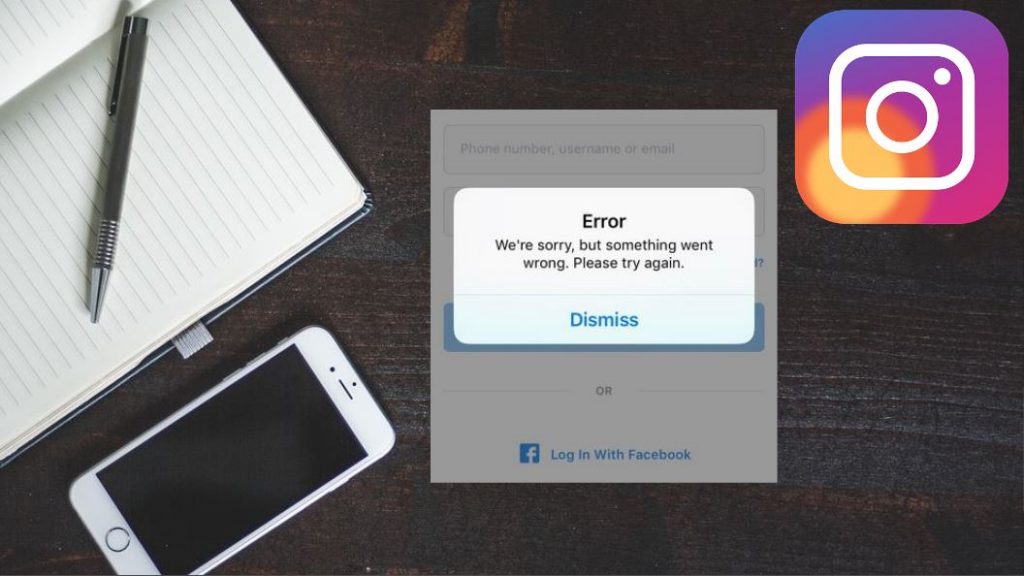 1.Go ahead and from a desktop or Laptop go to Instagram.com.Once there try to login to your account. Usually if you cant login from a Internet browser your account is probably banned.
2.Use a secondary device and download the Instagram app and try logging in. The idea here is to get into your account so we can make some changes if you are not banned.
3.Go to Instagram settings, usually from profile click the three horizontal lines upper right and settings (from secondary device).
Next go to Accounts, linked accounts and if Facebook or other accounts are linked unlink them. Also go to Facebook and create a new account using a different email than your normal one. Finally connect your new Facebook account to your existing Instagram account and link them in the area as above that you unlinked them before.
4.From your original Smartphone uninstall the Instagram app and reboot your phone. Once rebooted go ahead and download Instagram once more from the App store.
Important you are going to launch Instagram and login to Instagram using the new Facebook account you created above. This time you will find that you should be able to login fine.
Other Things to Try:
1.Go ahead and delete the Instagram app, now very important wait 24 hours before Installing the app again. This in some cases can fix the problem.
2.Enter your User Name and Password and instead of Logging in go ahead and select: Forgot Password. Follow the instructions and reset your password.
3.Wipe your iPhone by backing up and doing a reset. Now don't restore anything except your pictures by logging into iCloud. The reason for not restoring anything is that your install might be corrupted and causing the issue with Instagram.
Resetting is the only;y thing that might work. Don't restore your device after as it possible to restore the error as well causing the issue.
Before you Go:
Before you go please take a minute and share this article on Instagram Login Error and how to fix it. Please comment below and check out our many other articles.