So when you are online you don't necessarily want anyone to know that you are online as well and that related to simple privacy concerns. This is increasingly important as privacy is becoming ever so important when it relates to social media apps. In today's post I will be showing you How to hide active now on Facebook messenger Android. This should also be a very easy tutorial for anyone who just can't seem to figure out the active now or available feature works and how to disable it.
What is the Active now on Facebook Messenger?
The Active now or Available or Availability allows you to see when your connections or friends are active on messenger so you can reach them instantly. They can also see when you are active on messenger unless you turn the feature off which I will be showing you how to do today on Android phones.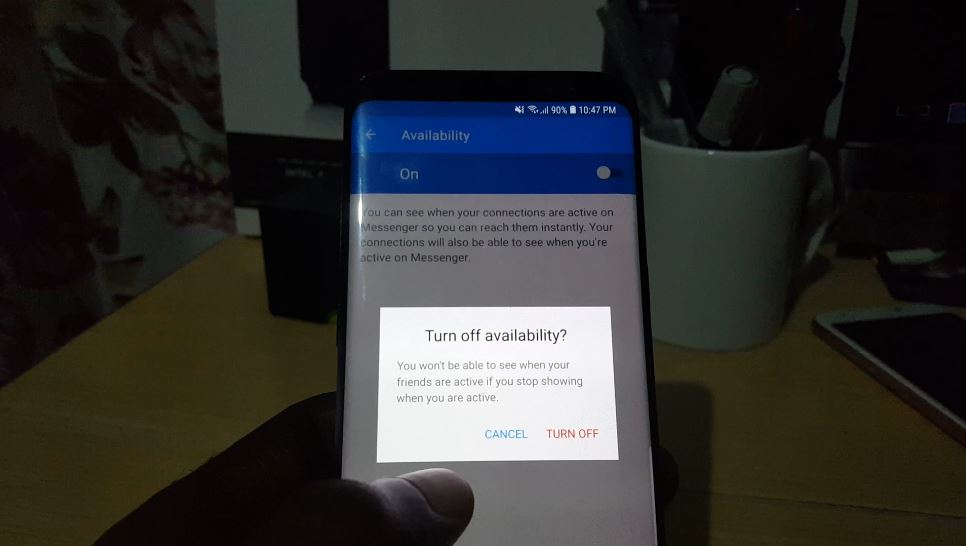 How to hide active now on Facebook messenger Android?
Follow the instructions below or watch the video to disable active now on Facebook messenger.
1.Launch Facebook messenger.
2.From the main screen of messenger You can see whos is active by clicking on the Active Tab.
3.To disable the feature click on your profile picture in the upper right which is between the search bar and the Facebook icon.
4.Next scroll down and click on Availability and then turn the feature off by clicking the toggle and confirming you want to turn it off.
Now when you go to the Active Tab you wont see who's active and they can't see that you are active as well.
How to turn Active on Facebook Messenger back on?
To turn the feature back on simply go back to the active Tab while off and click the option to Turn on.The other way is to do as above and click on your profile pic and beside Availability go ahead and tap and toggle the option back on.
Please Note:
When you turn off availability it goes both ways as you wont be able to see when your friends are active if you stop showing or hide when you are active. So bear that in mind that if you want to see who's active you will have to turn the feature back on by doing the reverse of the above.Also you can do the same thing on iPhone and web browsers as shown here.
Final Thoughts
So that it pretty much on How to hide active now on Facebook messenger Android. Please if you have any additional questions or anything to share please do so in the comments below. Please also share this post and check out even more articles that we have.Trust me you will want to check out the other related posts.